Mohawk College - Fennell Campus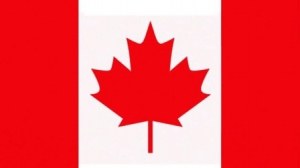 Ontario
About Mohawk College - Fennell Campus
Mohawk College of Applied Arts and Technology, well-known as Mohawk College, is a public higher education institution in Hamilton, Ontario, that was founded in 1966. It is a member of the Association of Community Colleges of Canada (ACCC) and is fully accredited and sponsored by the Ministry of Training, Colleges, and Universities. The college offers study programs at various sites, namely, Stoney Creek Campus, Fennell Campus (Hamilton Mountain), the Institute for Applied Health Sciences (McMaster University), and City School (Eva Rothwell Centre). It offers over 145 continuing education courses, 100+ full-time certificate, diploma, and degree programs, and a variety of part-time and apprenticeship programs in business, health sciences, communication, media, entertainment, community service, engineering, and technology preparatory, and urban studies.
Students receive career-oriented education from the college's highly educated staff through classroom instruction, industry visits, internships, and training programs. Every year, over 3,000 students participate in a co-op work term, which can last anywhere from four to sixteen months.
Located at the edge of the Hamilton escarpment, Fennell Campus is known as the main campus of Mohawk College and offers programs in business, communication arts, community services, health, skilled trades, technology, and graduate studies. The campus has undergone a significant renovation in Mohawk history and is re-designed as a welcoming place to live and learn. The renewal has created a modernized space while enhancing energy efficiency, barrier-free access and more.
Services and Facilities
Students have access to the health centre on campus, where they can get regular therapy and wellness services and health education and medical services. The David Braley Athletic and Recreation Centre has a multi-functional studio, fitness facility, indoor track, and three gymnasiums on the Fennell campus. It also offers outdoor basketball and beach volleyball facilities, conference rooms, and socializing places.
The colleges' library system consists of three libraries: Cummings (Fennell), IAHS (McMaster), and Stoney Creek Campus Library, each of which has TECH BARs to support the technology used for learning, studying, collaborating, and producing. Other locations for inquiry, development, cooperation, and experimental learning using current technology include the Digital Creativity Centre and Collaboratories.
Accommodation
Students can choose to stay at Fennell Campus. The campus can accommodate over 300 students in its 170 furnished two-bedroom suites with kitchen, laundry, housekeeping, and online maintenance application services. Students also have access to the campus restaurant and the game and movie lounges. The campus residence is equipped with 24-hour video monitoring and provides 24-hour accessibility to staff to ease students during the time of need. Since the rooms are filled on a first-come, first-serve basis, it is recommended that students apply at the earliest via online housing portals.
Scholarships
Mohawk College offers several bursaries, awards, and scholarships to students, which help them relieve financial burdens while also giving them credit for their outstanding achievements.
Notable Alumni
Some of the notable alumni of Mohawk are Dominic Agostino (Politician), Annette Hamm (Canadian Reporter and News Anchor), Jillian Barberie (Actress, TV and Radio Host), Brad Clark (Politician), Master T (MuchMusic's Former VJ, TV, and Radio Personality), Alex Pierson (Canadian Broadcaster), and Joey Muha (MuchMusic's Former VJ, TV, and Radio Personality).
Facilities
Sports & Recreation Facilities
Admissions
The college has different eligibility criteria for different courses. However, there are few common criterion for every student:
Students must be 18 years or older at the time of applying.
Students coming from non-English speaking countries need to prove proficiency in English by taking either IELTS, TOEFL, PTE or other equivalent exams.
The college requires original transcripts from all the academic institutions before accepting any application request. However, if the original transcripts are not in English, students need to submit the translated copies of the same along with their originals.
Criteria

Requirements

Minimum Age

18 years

Documents Required

Passport, Class 10th and 12th marksheets and/or transcripts

Language Proficiency Test

IELTS Academic Test
TOEFL iBT
PTE

Exams Accepted

Intake

January, May and September
Note: International students are considered on a case-by-case basis, therefore there can be some additional requirements while taking admission to the Fennell Campus of Mohawk College.
No Experiences Shared yet
Other Popular Colleges in Canada