Northern Lights College - Atlin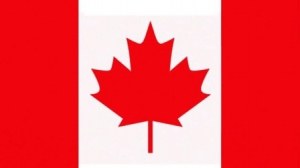 British Columbia
About Northern Lights College - Atlin
Northern Lights College was founded in 1975 and is a post-secondary educational institution situated in northern British Columbia's Yukon Territory. In addition to being a part of British Columbia Colleges, which is a collection of 11 colleges spread around the province of British Columbia, Northern Lights College is also an independent institution. With a catchment area of 324,000 square kilometres, campus sites in Chetwynd, Dawson Creek, Fort Nelson, Fort St. John, and Tumbler Ridge, as well as access centres in Atlin, Dease Lake, and Hudson's Hope, the college serves a diverse population.
Northern Lights College has a distinct regional advantage, and its collaboration with industry, employers, and communities is intended to provide students with the opportunity to obtain the classroom education they need, as well as the necessary supplements to make the successful transition from student to employee. Because of this collaborative approach, NLC is able to generate successful graduates that have excellent skills and a promising future. Upgrading, University Transfers, and Online Courses are all available via NLC. There are video conference capabilities accessible on all of the institution's campuses.
Programs at NLC are designed to provide students with the opportunity to obtain the necessary classroom education while also supplementing that education with appropriate practicum or hands-on opportunities.
Services and Facilities
Northern Lights College has established a reputation for excellence in student services. At Northern Lights College, a plethora of student services are available to assist both returning and new students in a variety of ways. Several of them are: on campus housing, community outreach program, social and cultural events, peer mentorship.
Accommodation
On-Campus Housing: This College offers its students with comfortable on-campus housing that is well-equipped. Single students as well as students with families may live together in a housing complex on campus. They give completely furnished apartments to its students, and there are a total of 89 units for students and 9 units for family accommodation available at the campus. Every apartment is equipped with a kitchenette, which includes basic culinary appliances and equipment.
Off-Campus Living: This College also has an off-campus housing facility, as well as an apartment directory. In order to be on time, students should seek a room, apartment flats, or a studio apartment within walking distance of the school. The student groups at the institution assist students in finding off-campus housing and through the application process.
Homestay: Traveling to a new nation may be an exciting and daunting experience. The homestay programme matches students with a host family who will assist them in adjusting to a new city by providing guidance and information on how to navigate the local area. While staying at a homestay, students will also have the benefit of being in an environment where English is the major language spoken by the residents.
Scholarships
The Northern Lights College Foundation, as well as other organisations, make scholarships, bursaries, and other rewards accessible to students. They are given to students in recognition of their academic achievements.
Facilities
Sports & Recreation Facilities
Admissions
North Island College - Atlin Campus's admissions process is rigorous and varies per programme. However, there are various factors to consider when applying to college:
Being at least eighteen years of age is required of the student.
The student must have passed the IELTS, TOEFL, PTE, or an equivalent exam.
The student must submit official transcripts from all previously attended academic institutions. If the student's transcripts are not in English, they must provide both the originals and translated copies.
Criteria

Requirements

Minimum Age

18 years

Documents Required

Original transcripts, Passport

Language Proficiency Test

IELTS Academic Test
TOEFL iBT
PTE
Duolingo

Intake

May
Note: International students are assessed on a case-by-case basis, and as a result, there may be certain extra prerequisites for admission to Northern Lights College - Atlin campus.
No Experiences Shared yet
Other Popular Colleges in Canada