Middlesex University London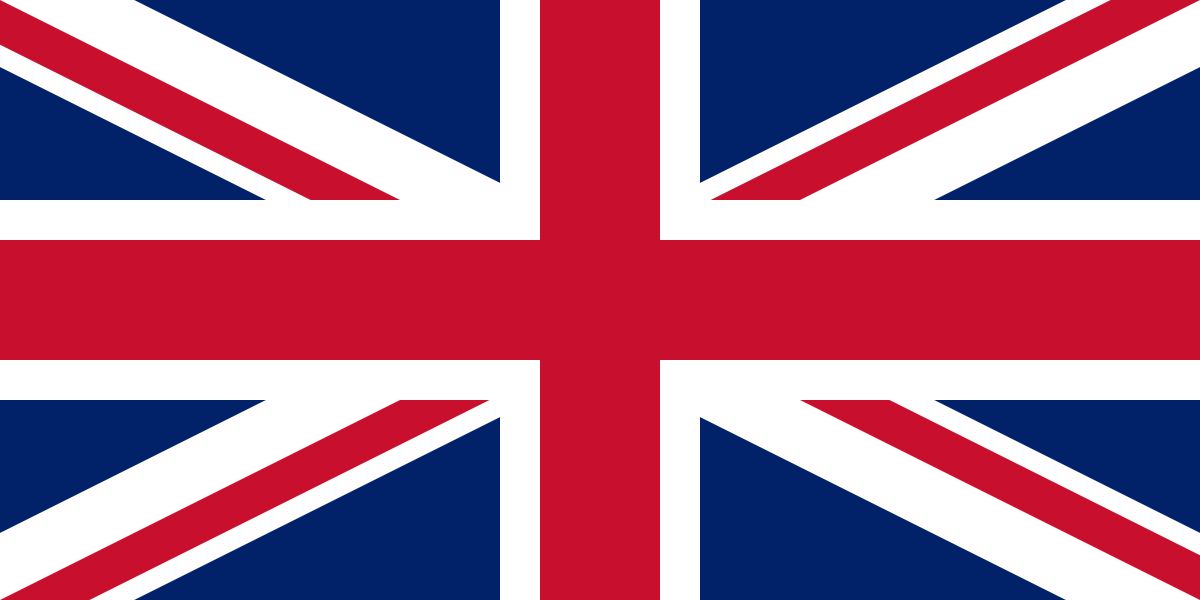 London

Study in United Kingdom

Middlesex University London
About Middlesex University London
Middlesex University is one of the largest universities in the UK, with 20,000 students enrolled at its London campus. Our personalised approach to learning and research is focused on doing and experience. Our students get skills for life to stay ahead in a changing world. Our campus in London is open to students and staff from around the world. £200 million has been invested to transform the campus into a state-of-the-art centre for excellence, with facilities and equipment that rival those of the world's top universities.We get students ready for whatever the future brings with opportunities to build their confidence, skills and connections and to achieve their ambitions. Everyone is included in our community of students and staff – it doesn't matter where you start from, it's where we can take you.
Middlesex University has a strong reputation for research amongst modern universities and their innovation in education has been rewarded with three Queen's Anniversary Prizes for Higher and Further Education. The University has also been awarded two Queen's Awards for Enterprise as a result of their international standing.
Scholarship
Middlesex scholarships and awards
If you're a talented student, you may be eligible for either our Regional or International Merit Award, which rewards students with up to £2,000 towards course fees for all taught undergraduate and postgraduate courses.
We also have a limited number of £5,000 Academic Excellence Scholarship Awards available to North and South American students who have demonstrated high levels of academic excellence in their previous studies.
How to apply
Students are only eligible to receive one scholarship award. The awards are for full undergraduate or postgraduate degree courses. Students must have applied to Middlesex and received an offer before they can apply for any of these scholarship awards.
Other scholarships
You can also apply for the British Government's Chevening Scholarships, and a variety of private agencies and charities for scholarships, bursaries and grants to study in the UK. For more information visit the British Council website or the UK Council for International Student Affairs website.
Fulbright scholarship
The Fulbright U.S. Student Program provides grants for individually designed study, research projects or for English Teaching Assistant Programs. A candidate should submit a Statement of Grant Purpose defining activities to take place during one academic year in a participating country outside the U.S.
Gilman international scholarship
Recipients of the Gilman international scholarship receive up to $5,000 to apply toward study abroad or internship program. Applicant must be applying to a program or internship abroad eligible for credit at the student's institution of higher education in the US.
Accomodation
If you're moving away from home for uni, then we're here to help you find accommodation in our own halls and halls shared with other universities. We can also help you to find you a private rented place in London.
Halls of residence
There are many benefits to living in halls of residence. Here are three top reasons to choose halls.
Strong student community
Living in halls is a great way to meet people. Make the most of shared spaces to study, eat, watch TV and play sport together.
Safety and security
Our halls have 24-hour reception and security teams so there's always someone around to help. The team will also fix maintenance problems quickly with no hassle.
Our accommodation guarantee
We guarantee accommodation in halls for all full-time first year undergraduate and postgraduate students. Get more details about how our guarantee works on the halls pages.
What you need to know
Your safety in halls of residence
We're aiming to make your experience of living in halls of residence as normal and fun as possible. We're currently arranging accommodation so that you'll form a 'hall household' or social bubble with students in the rooms around you and you'll share a kitchen. This means that you'll be able to spend time together without keeping social distance from each other. We'll keep reviewing these plans to make sure they follow changing government guidelines around social distancing and safety.
Your safety is always our priority. We've been working hard with the teams in our halls to arrange extra regular communal area cleaning, hand sanitiser in key spots, as well as one way systems where possible.
Support to help you feel at home
Our Accommodation team and the great teams in our halls of residence will help you to adjust when you arrive so you're as comfortable as possible.
Each halls has a friendly team of Resident Assistants, who are students just like you. They'll help you with questions about uni and your flat as well as being a familiar face around the hall. They'll also organise regular kitchen meetings and activities, from online quizzes to socially distanced picnics, and make plans for your 'hall household' like bake-offs and games nights.
We understand some students will be looking forward to living with and getting to new people in their accommodation and others will be worried about the potential risk. We'll be here to support you, however you're feeling.
Quarantining and self-isolating in halls
If you're an international student who needs to self-isolate when you get to the UK, you can do this within your hall. There will be specific areas of the halls for self-isolating students and your move-in date gives you two weeks before the start of term.
If a student within your 'hall household' has symptoms of COVID-19, then your whole flat will need to self-isolate following government guidelines. In case this happens, you'll need to buy enough food to last a couple of weeks in case and arrange for someone outside your flat to buy essential things for you.
Making the decision to move to campus
If you're a UK student and we're planning to teach your course fully online then it's your personal decision whether to move to accommodation. You might choose to live in halls straightaway so you can get involved in campus life or decide that you'd like to stay at home for now and move after a few months, or even longer. We're taking a flexible approach to deadlines and move in dates so you can do what's best for you. If you're not sure about your plans then we're here to give you advice.
If you're an international student and you've applied for a course that's taught fully online, then you won't be able to move to campus for the start of your course because of UK Visa and Immigration regulations. Speak to your Regional Office for more info on your options.
Deadlines and when to apply
There's currently no set deadline to apply for accommodation. If you want to live close to campus for the start of term, then we recommend that you apply for now. Then you'll have the best chance of getting the accommodation that you want and you can make the most of opportunities on campus. If you apply for accommodation and change your mind, you can cancel up to 13 September and we'll give you a full refund.
If you decide during the Autumn term that you want to live in halls then get in touch with our team and we'll let you know what rooms are available. You'll pay rent from the date you move in.
If you decide to wait until January to start on campus, then you can apply from October for accommodation. We'll always do our best to find you a room, depending on availability.
Deposits, rent payments and refunds
You won't need to pay a deposit when you apply for accommodation. Instead we'll ask you to make an advance rent payment when you accept an offer of accommodation. If you decide to cancel the room before 13 September then we'll refund any money you've paid. If you don't take your room, for example because there is a second wave of the coronavirus outbreak and there is no teaching on campus, then you will not be charged for that term.
We understand that it's difficult to make plans at the moment and we'll be as flexible as possible as things change – in your personal circumstances and around the world. The most important thing is to tell the Accommodation team as soon as possible and we will work with you to find a solution.
Support for different accommodation needs
Get in touch with our team if you need different kinds of support with your accommodation. They'll put together a support plan for you and make a recommendation to the Accommodation team.
Private rented accommodation
Gain your independence
Private rented accommodation is a popular option for students. You'll be a little more independent than in a hall of residence, and you'll have the chance to explore areas outside campus. Start your search as early as possible to make sure you have plenty of choice.
Finding a room
The Middlesexstudentpad website is an excellent place to start your accommodation search. It features up-to-date details of rented accommodation, including landlords' contact details, details of rent and other relevant information. The website is updated all year round, so even if term has started, it is always worth having a look at the details posted here. The site also includes a message board facility, allowing you to see notices posted by other students about housing.
We suggest you confirm all the details shown on the website with the owner of any accommodation before accepting a room and signing a lease.
Types of private rented accommodation
There are plenty of places available to rent near campus and many different options to consider with private rented accommodation.
Lodgings
This usually refers to renting a room in a house with a live-in landlord. Use of shared areas, for example, kitchens, lounges, toilets, or outside spaces, will be by informal agreement. You will usually have to pay a deposit to ensure you adhere to the terms and conditions of your tenancy agreement. In most cases however, no formal rental contract is required.
Rooms in flats or houses
Many of our mature students choose this option because it can suit people who prefer a quieter lifestyle. You will typically have to sign a contract for a minimum of six months before moving into a property, and will usually have to pay a non-refundable cash deposit.
Short-stay accommodation
If you need short-stay accommodation there are hotels, guesthouses, and bed and breakfast accommodation for a range of budgets across north London.
Single parents and families
Most student accommodation is for single people or groups of friends (single rooms in shared accommodation).
If you have a family, you may want to use local letting agents to help you in your search for suitable rented accommodation. You can find a list of local letting agents on Middlesexstudentpad. You may also wish to contact Nansen Village, a housing association that provides accommodation for overseas postgraduate students and their families. Searching the many UK property search websites will also be very useful.
Rents, expenses and insurance
Depending on the area, the facilities available, and the general standard of accommodation, average rents vary between £120 - £170 per week. Unless you're living in lodgings, bills for gas, electricity and water are unlikely to be included so you will be expected to pay these separately. As a full-time student you may not have to pay council tax. Insurance to cover your personal possessions is advisable wherever you are living.
Facts & Figures
1992

Year of Establishment

3800

International Students
Facilities
Academic Counseling
Accomodation (On Campus)
Campus Security
Career Support
Financial Assistance
Food & Dining Sevices
Health Insurance
Internet Services
Admissions Requirements
The following requirements must be fulfilled to get admitted to the Middlesex University London.
International students are considered on case-by-case basis. There can be some additional requirements, depending on the program you are applying to.
Students are required to submit their original transcripts from their last attended academic institutions. If they are not in English, then submit the translated copies of the same along with the originals.
Applicants must be 18 years old at the time of the beginning of the course.
You need to submit your English language proficiency test scores if you are coming from a non-English speaking country.

Get your letter of acceptance from Middlesex University London

Benefits of choosing
⇒

Admission's guaranteed at Top institutes across the world.

⇒

Enjoy exclusive application fee waiver's with Edmissions.

⇒

Unlimited FREE Counselling sessions with Edmission's Experts.

⇒

Get Tips from industry veterans to crack the IELTS exam in 1 week.

⇒

Assistance with scholarships, loans, forex, student accommodation and visa guidance./college/united-kingdom/middlesex-university-london
Lets get your queries resolved!
Got a question? Ask and discuss with 100,000+ study abroad aspirants and experts
Popular Colleges in United Kingdom
Latest Blog Posts
study abroad
Feb 07, 2023 05:54AM