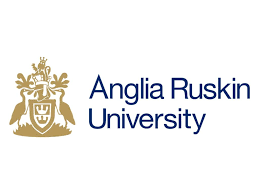 Anglia Ruskin University - Cambridge Campus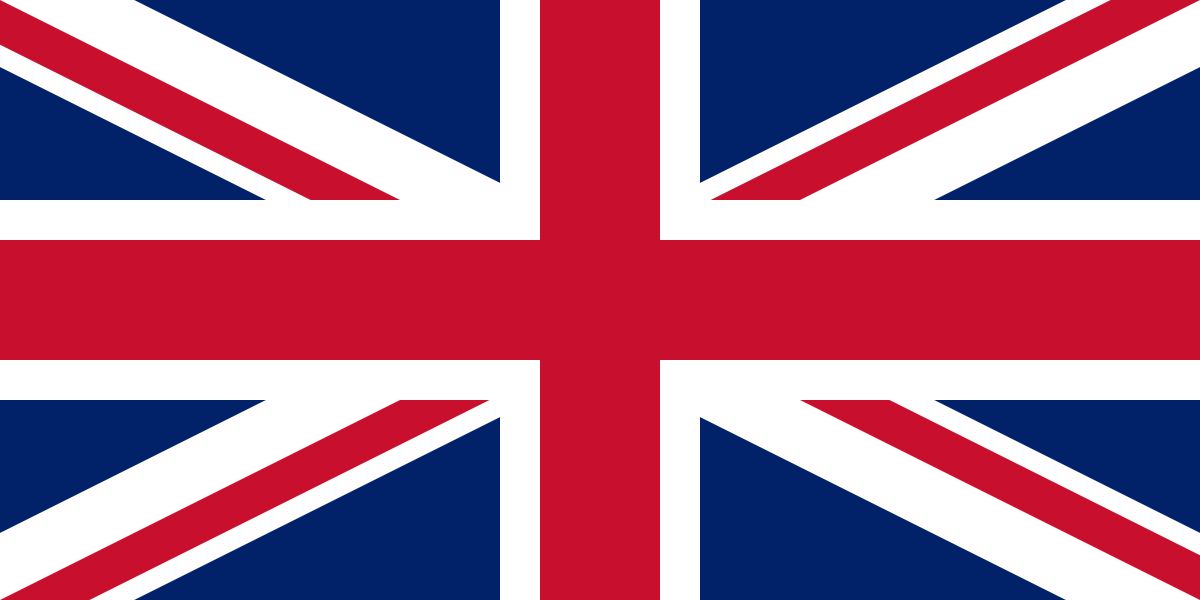 Cambridge

Study in United Kingdom

Anglia Ruskin University - Cambridge Campus
About Anglia Ruskin University - Cambridge Campus
Our story starts in 1858, when the art critic, patron and philanthropist John Ruskin opened Cambridge School of Art. The art school grew to become Anglia Ruskin University, shortened to ARU, and it's still at the heart of our modern-day campus in Cambridge.
Becoming ARU
Over the years, a number of colleges and institutes have become part of ARU. They include the Cambridgeshire College of Arts and Technology (CCAT) and the Essex Institute of Higher Education (formerly the Chelmer Institute – itself formed from the Mid-Essex Technical College and the Brentwood College of Education). At first, these colleges combined to become Anglia Polytechnic, and then Anglia Polytechnic University in 1992.
We're proud to count graduates of all these institutions among our alumni.
Four main campuses
As well as Cambridge, we have campuses in Chelmsford, London and Peterborough. Our Chelmsford campus was originally in the city centre but moved to a new, purpose-built site in 1992. Today, you'll find our striking, modern buildings nestled by the river in the city's University and Innovation Quarter. Meanwhile, our campus at Guild House, Peterborough opened in 2011. It's a dedicated health, social care and education site where we train many of our region's nurses and social workers.
In 2015 we were pleased to introduce a new campus in the heart of London, where students study subjects including business, law and finance at undergraduate and postgraduate level.
We've invested over £115 million in our campuses in recent years. Cambridge benefitted from a major redevelopment in 2011, and in 2014 we completed work on our dedicated healthcare site on Young Street. It houses state-of-the-art clinical skills labs including mock hospital wards. Young Street is also home to our specialist Music Therapy Centre. In 2018, we opened a brand new Science Centre and a Law Clinic.
Meanwhile, in Chelmsford we've embarked upon an ambitious programme of development. In 1995, Her Majesty The Queen opened the fittingly named Queen's building, which is home to the University Library. It's since been joined by (among others) our eye-catching Lord Ashcroft building; Sawyers Building with its SuperLabs; the Michael Salmon Building, which houses cutting-edge medical simulation suites; and Arise Chelmsford, which offers labs, workshops and office space to small businesses in the medical and advanced engineering sectors. The most recent major development is our School of Medicine, which opened in September 2018, and is training the region's future doctors in a purpose-built space featuring state-of-the-art skills facilities.
Looking to the future, we're proud to be involved in establishing ARU Peterborough – a brand new university for the city which will open its doors in September 2022.
ARU is an innovative global university with students from 185 countries coming to study with us. We've once again been named as one of the top 350 institutions in the world in The Times Higher Education's World University Rankings 2020.
Our community is incredibly important to us, and we're proud of the role we play in our cities and the wider region – including the positive effect on jobs and the local economy.*
Students, businesses, and partners benefit from outstanding facilities, which include our new School of Medicine in Chelmsford, and Science Centre in Cambridge. Many of our facilities, activities and events are open to the wider community.
Ambition
We're not only academically ambitious for ourselves but for our students. We've been named one of the top 350 institutions in the world in the Times Higher Education's World University Rankings 2020, for the fourth successive year.
Students are at the heart of our University, and we're delighted that our final-year undergraduates also rate their educational experience highly
Excellence
We're ranked in the top 20 universities for teaching excellence in The Times and The Sunday Times Good University Guide for 2017, with six subjects in the top 10 UK higher education institutions for teaching excellence: Philosophy, Sport Science, Criminology, Sociology, Electrical and Electronic Engineering and Business Studies.
As well as this, our Teaching Excellence Framework (TEF) Silver award recognises the quality of our courses and high levels of student satisfaction.
Collaboration
We're a place where collaboration, research and scholarly activity informs everything we do. Many of our courses are recognised by industry and a large number are professionally accredited, making our students career-ready.
Each year, we also help 2,000 businesses grow with interns, training, research and collaborative programmes.
Impact
We're purposeful, challenging and curious about our world. Our academic excellence has been recognised by the UK's higher education funding bodies, with 12 areas classed as generating world-leading research. We deliver impactful research which tackles pressing issues and makes a difference, from saving lives to conserving water.**
Enterprise
While our head is full of ambition, our feet are planted in the world around us. We pride ourselves on being as enterprising as we are innovative and nurture those qualities in our students, with mentorship, support and start-up funding on offer through the Anglia Ruskin Enterprise Academy.
Enthusiasm
Our sheer can-do attitude sets us apart from others. We find that enthusiasm is infectious, letting the results speak for themselves and being the only UK university to be named a global 'rising star'.
Scholarship
We know that undertaking a degree course is a big commitment in lots of ways – including financially. We've developed a range of scholarships and bursaries to make this easier for some of our most talented students.
International Excellence Scholarship – undergraduate and postgraduate
International students must apply for this scholarship worth GBP 4,000. Students must be able to demonstrate exceptional academic and extra-curricular achievement.
International Merit Scholarships – undergraduate and postgraduate
Eligible students will receive an award of GBP 1,000 –2,000 to help them with their tuition fees. Students are not required to apply for the award as they will be automatically considered on admission.
International Early Payment Discount – undergraduate and postgraduate
Eligible students who pay their tuition fees early will receive a GBP 400–1,000 early payment discount. Students are not required to apply for the discount as they will be automatically considered on admission.
International Alumni Scholarships – postgraduate
Eligible students will receive an award of GBP 3,000 if they have previously completed a degree at Anglia Ruskin University, and are applying for either a full-time taught master's degree, a full-time research degree or a Legal Practice programme.
To know more about scholarships. Click Here
Accomodation
Accommodation in Cambridge
If you're studying with us in Cambridge, you'll have the option to live in halls or shared houses.
Accommodation options
Some of our halls are on campus, and our houses are within easy walking distance. Each hall or house is different, as are the social opportunities and surroundings.
Our properties are:
Anastasia House
Peter Taylor House
Swinhoe Hall
University shared houses
The following properties are available to full-time ARU students. You'll apply for them via the Residential Services Office, but they are owned and operated by third parties, who will issue your contract.
CB1
The Railyard
Sedley Court
YMCA
f you're studying nursing, midwifery or operating department practice with us and your course includes a placement, you'll be able to apply for accommodation at Addenbrooke's Hospital or Hinchingbrooke Hospital.
Find out at a glance how they compare, and how much they cost
Cambridge halls and houses cost comparison
Cambridge property comparison chart
Student Accommodation Code
It's important to us that your accommodation is safe and of a good standard. The University's eligible properties are signed up to the Student Accommodation Code. All off-campus houses are subject to House of Multiple Occupation (HMO) licensing laws and several of our houses are accredited by the local council. Externally-managed accommodation is covered by Unipol/ANUK National Code.
Facts & Figures
1858

Year of Establishment

2300

International Students
Facilities
Academic Counseling
Accomodation (On Campus)
Campus Security
Campus Shuttle
Career Support
Financial Assistance
Food & Dining Sevices
Health Insurance
Admissions Requirements
For entry to a bachelor's degree (year 1), we will consider the following qualifications:
A recognised foundation program
International Baccalaureate Diploma
International Advanced Levels (A Levels)
HSC/Standard 12 with an overall average of 50% from the West Bengal exam board
HSC/Standard 12 with an overall average of 55% from the following exam boards: CBSE, Delhi, Mumbai, Tamil Nadu
HSC/Standard 12 with an overall average of 60% with at least 40% in a minimum of 5 subjects from any other exam board
For entry to a master's degree, we will consider the following qualifications:
A recognised pre-masters course
3 year Bachelors or 4 year Bachelor Engineering or Technology, minimum division 2 (50% - 59%) in relevant subjects
4 year Bachelor of Laws complying with above for entry to LLM
English language requirements
If English is not your first language you'll need to be able to show you have the required level of English language. This is so we can ensure you'll be able to follow your course.
Our standard entry criteria for undergraduate courses is IELTS 6.0 or equivalent, with nothing lower than 5.5 in any of the four elements (listening, speaking, reading and writing).

Our standard entry criteria for postgraduate taught and postgraduate research courses is IELTS 6.5, with nothing lower than 5.5 in any of the four elements (listening, speaking, reading and writing).

Get your letter of acceptance from Anglia Ruskin University - Cambridge Campus

Benefits of choosing
⇒

Admission's guaranteed at Top institutes across the world.

⇒

Enjoy exclusive application fee waiver's with Edmissions.

⇒

Unlimited FREE Counselling sessions with Edmission's Experts.

⇒

Get Tips from industry veterans to crack the IELTS exam in 1 week.

⇒

Assistance with scholarships, loans, forex, student accommodation and visa guidance./college/unitedkingdom/anglia-ruskin-university-cambridge-campus
Lets get your queries resolved!
Got a question? Ask and discuss with 100,000+ study abroad aspirants and experts
Popular Colleges in United Kingdom
Trending Posts