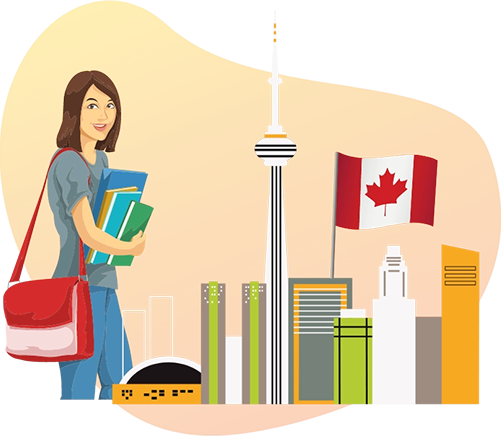 Reasons to Study in Canada
Canada has a well-deserved reputation as one of the world's top study locations. It is North America's largest country, with ten provinces and three territories. Ontario, British Columbia, and Quebec are the most popular Canadian provinces for overseas students, as they are home to many of the country's finest colleges. With its welcoming immigration policies, studying in Canada has never been easier. It is also a popular destination for overseas students seeking vocational and diploma courses.
Canada's elegance comes from its vibrant cities, world-className education, welcoming people, and huge wilderness. Canada, which is known for its high quality of life, has been attracting a large number of international students to its top universities and colleges. The ease with which a student visa can be obtained in Canada, as well as the possibility of getting permanent residency, make studying in Canada an attractive idea.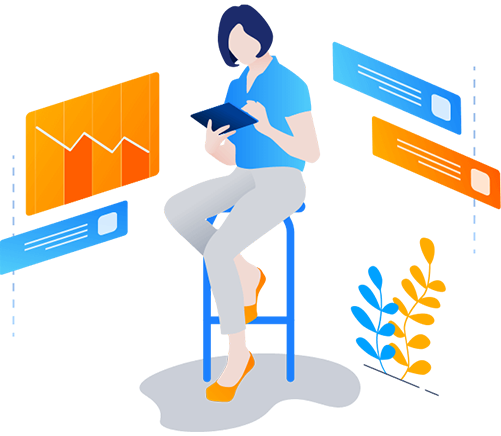 Benefits of studying in Canada
Due to its high academic level and low tuition fees, Canada is one of the most attractive study locations. Whether you study in one of the large, bustling cities or on a small campus in a friendly, inviting setting, your experience will define your life. It could lead to a profession and a future in Canada, or better job opportunities at home. At the very least, you will have access to four magnificent seasons, wide-open spaces, abundant wildlife and a multicultural climate.
Canadian universities are among the most popular choices for international students. Canada's educational quality is world-renowned, attracting students from all over the world. All of the institutions are beautiful and administered differently, yet they all provide prestigious degrees and the top courses in Canada.
Canadian education is a safe bet because the country has an excellent economy, multicultural society, and excellent institutions.
The benefit of studying in Canada is that it offers a worthwhile and affordable education that's globally recognized. In recent years, the number of international students attending colleges across the country has steadily increased due to Canada's vibrant and welcoming culture, low visa requirements, variety of work opportunities, and high standard of living.

Get superfast admissions at top Canada institutes in 2023

Benefits of choosing
⇒

Admission's guaranteed at Top institutes across the world.

⇒

Enjoy exclusive application fee waiver's with Edmissions.

⇒

Unlimited FREE Counselling sessions with Edmission's Experts.

⇒

Get Tips from industry veterans to crack the IELTS exam in 1 week.

⇒

Assistance with scholarships, loans, forex, student accommodation and visa guidance./study-in-canada
Why Study in Canada?
Canada has given its students numerous reasons to feel that the place is a home away from home. Being geographically the second largest country in world, it hosts one of the largest student communities. The reasons to why it has become a popular choice among study abroad aspirants can be found in the culture and values that it boasts.
Excellent Universities
Universities in Canada typically have outstanding facilities and faculty, in and are been nationally recognized. They frequently appear in international rankings, such as the 'Times Higher Education World University Rankings.' The multicultural environment on Canadian campuses promotes basic values like inclusion and sharing, and studying abroad in Canada broadens your perspective to include a wide range of experiences.
Welcoming environment for students
The people are friendly and welcoming, and the rules and policies for students make studying and establishing a profession in this city a breeze. Living away from home is made easier for overseas students because they are eligible to work part-time for a maximum of 20 hours per week after finishing six months of the program, in which they have enrolled.
Earn while you Learn
International students in Canada are allowed to work while studying without a separate permit. Part-time employment opportunities include librarian, accountant, teacher's assistant, freelancer, and many more. In Canada, international students have the opportunity to work up to 20 hours per week, and full time during the summer and winter break.
Safe Environment
Canada is not just one of the friendliest countries to live in, but it is also one of the safest. Campuses also maintain safety by providing security 24 hours a day. As an international student, you'll feel comfortable and have fun living in a community with people from all over the world who speak different languages and embrace different cultures.
Numerous Research Opportunities
According to the National Research Council, international students are encouraged to participate actively in research in medicine, biology, and physiology. International students will have numerous opportunities to collaborate with a variety of scientists in their specialities. Industry partners with universities to support increased research and development, which is one of the most significant advantages of the Canadian educational system.
Canada's Cooperative Education
In Canada, co-operative education is a program that allows you to work in a field related to your studies while you study. Co-op students often alternate between four months of schooling and four months of full-time work for the organization they are working for. Co-op programs are offered as part of the academic curriculum at almost all post-secondary institutions in Canada. In reality, you'll have a co-op teacher who will assist you in gaining access to a workplace that most other students do not.
Cultural diversity
People in Canada are extremely friendly and welcoming, coming from a wide range of ethnic groups, each with its own culture and way of life. Canada's diversified environment encourages kindness and peaceful living like no other country. You can also participate in a variety of festivals and rituals. The region is welcoming students of all ethnicities from all over the world, which is a testimony to its open-hearted invitation for all students to study there.
Lets get your queries resolved!
Got a question? Ask and discuss with 100,000+ study abroad aspirants and experts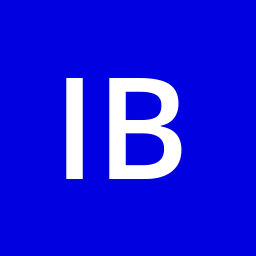 Ishita Bansal
Is Humber College - North Campus public or private?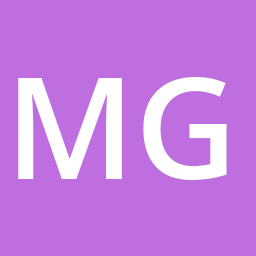 Manya Gogia
Humber College - North Campus Institute of Technology & Advanced Learning, or simply Humber College - North Campus, is a public College of Applied Arts and Technology in Toronto, Ontario, Canada.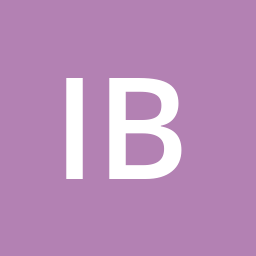 Ishita Bansal
When was it founded?
Miranda Micheal
Humber was founded in 1967 and has two main campuses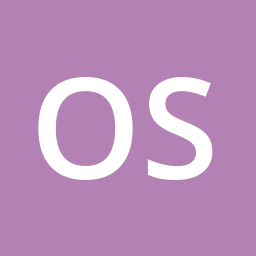 Oliver Salt
Does Humber College - North Campus provide metro pass?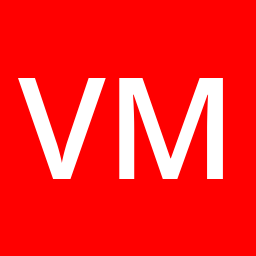 Veruca Manger
At the beginning of each month, discounted Metropasses are offered at Humber bookshops for part-time, continuing education, and faculty.
Popular Colleges in Canada
FAQ's Study in Canada
Canada is an affordable country to study as compared to many others. You will likely need between CAD20,000 and CAD30,000 per year to cover tuition. The range is a guideline only, and the exact number will depend on your school and program. The cost of housing, food, and other living expenses will vary based on your location and personal needs.
Every university in Canada has its own criteria for studying for various majors. It can contain a variety of documents containing personal information as well as academic skills. The following are the general documents that must be submitted: School leaving certificate Bachelor's degree certificate (for master's course) Proof of language proficiency (IELTS, TOEFL, PTE) Academic Test Scores (GRE, GMAT) Scanned copy of passport SOP for Canada Letter of recommendation (if required) Resume or CV
Montreal is the best city for international students to study in Canada. Montreal is ranked among the top ten best student-friendly cities not just in Canada, but throughout North America as well.
The University of Toronto is ranked number one as the best school for international students to study in Canada. It has received nearly perfect scores for international outlook, recognition, and research. Students can enjoy being part of a diverse community.
Canada is a much more affordable place to study than many other countries. As an international student, studying in Canada is an excellent option if you're looking for an affordable degree.
You should study in Canada as it has more affordable study programs than any other country. It has a better quality of life and lower costs of living. Getting into Canadian study programs can be easier. Canada has many job opportunities after graduation. It has multicultural classrooms and a workforce.
Canada has almost 450,000 new international students as of December 2021
Canadian universities have their own requirements for studying in various majors. The college application can contain a variety of documents that include personal information and academic skills. Here are the general documents you must submit: Academic Transcripts Proof of language proficiency (IELTS, TOEFL, PTE) Academic Test Scores (GRE, GMAT) Scanned copy of passport SOP for Canada Letter of recommendation (if required) Resume or CV
In Canada, the average acceptance rate ranges between 45-55%, depending on the year and institution.
For students who intend to study in Canada, the Fall Intake, also known as September Intake, is the primary intake. The intake includes the most number of institutes offering the greatest number of seats for all courses, compared to the other two intakes (spring and winter).
Application deadlines for Fall can be set as early as November of the previous year. So, if you are planning on attending the Fall 2023 session, the application deadline will typically end in November 2022. That's nine months before your session actually begins.
Canada offers thousands of colleges and universities to international students each year. Canada has some of the best colleges and universities in the world, offering some of the best courses in the world. Some of the courses in demand in Canada are Project Management-IT Computer Programming & Analysis Practical Elements of Mechanical Engineering Logistics & Supply Chain Management Information Technology Solutions Sports Business Management Advanced Manufacturing Management International Business Management
Canada's business schools offer superior education at an affordable price in a welcoming, secure and multicultural environment. Reasons why Canada is an appealing study destination for MBA candidates. Lucrative Salaries Great return on investment Affordable Course Fee Scholarship opportunities Easier immigration process Safety and Peace Part-time jobs are easy to obtain Easy to get PR
Computer science offers a well-paying career, and getting a degree from Canada makes it recognized worldwide. The technology industry as a whole is booming and expected to grow in the future as well. Talking about jobs, computer science jobs have high demand, and after completing your graduations, you will be spending a quality life, lucrative salary, and work-life balance.
Studying in Canada is a dream for many, but one thing that stops students are the high course fee, but a fully-funded scholarship has made a dream come true for many.Is this scholarship available for everyone? Well, these scholarships will be based on your merits and postgraduate level. List of top fully-funded scholarships in Canada UBC International Leader of Tomorrow Award Pierre Elliott Trudeau Foundation Scholarship Ontario Graduate Scholarship (OGS) Programme University of Waterloo Scholarship.
Focus on your grades, test scores, academic awards, and extracurricular activities. Application process Wait for you to accept into a Canadian university, then you can begin the process of applying for scholarships. Make a list of the scholarships that best suit your needs and check their eligibility criteria. Check websites for updated information like deadlines, special requirements, and so on). Before you begin filling out your scholarship application, consider these documents. Online application form from your university Acceptance Letters Your transcripts Certificates attesting to your qualifications Statement of Intent-Your motivation for applying for this scholarship Aptitude test score (GMAT, SAT, GRE, etc.) English Proficiency Test scores like IELTS
Canadian universities not only have a world-class education system but also maintain an exceptional reputation with employers. Canadian universities know how to teach skills to students that can be applied in the real world, making the placements easier for students. Here is the list of some of top universities with higher employability University of TorontoUniversity of British ColumbiaMcGill UniversityUniversity of Montreal/HECMcMaster University University of AlbertaUniversity of Victoria Dalhousie University University of Waterloo
Canada is home to some of the world's most prestigious universities and allures many students each year. If you plan to study in Canada, you can pursue these courses to get highly paid. Below is the approximation of salary as per the job with relevant years of experience. Surgeon: 387,000 CAD/year Psychiatrist: 306,000 CAD/year Dentist: 274,000 CAD/year Engineering: 109,000CAD/year Marketing: 209,000 CAD/year Lawyer: 135,000 CAD/year Nurse: 74,000 CAD/year
Yes, you can apply for PR after the student visa, and you need to fulfill some of the PR criteria. Getting a PR is not a challenging thing. All you need is to be aware of the process as per your program. Here is a list of Canadian immigration programs you may consider: Canadian Experience Class (CEC) Quebec Experience Class (QEC) Provincial Nominee Programs (PNPs)
Yes, you can go for part-time jobs while studying to cover your living expenses. You can work for a total of 20 hours a week and 40 hours during vacations. You can earn anywhere between $10-$15 per hour.
Various Canadian universities offer scholarships for international students who want to do undergraduate and postgraduate courses by helping them fund their studies. In order to get the scholarship, you need to have a good academic profile and score good marks on the entrance test as well as the English language proficiency test. Here is a list of a few popular universities offering student scholarships. University of Waterloo Universite de Montreal Douglas College University of Saskatchewan
You must be at least 18 years old to study in Canada. However, the age limit varies as per the province. Thus, you must check the eligibility criteria of the region you want to study. The main requirement is that you must be between 18 to 35.
The cost to study in Canada depends on various factors like the college/university you want to study in, the province, and the course you wish to choose. The tuition fee can range from CAD 8000- 52000 depending upon the university fee. The living expenses will be anywhere between CAD 12,000-16,000 per year, according to the city and standard of living. But you do not need to worry about living expenses as you can easily get a part-time job with your studies to cover the cost.
You can work for upto 20 hours a week, and if you attempt to work more than this, it will violate the study permit criteria. This leads to not granting student permits for the future, or they may tell you to leave the country then and there.
Every month, Immigration, Refugees, and Citizenship Canada (IRCC) publish information on new study permits that become effective. These are the details of both new students arriving in Canada and foreign nationals who have successfully obtained a study permit. Canada had nearly 622,000 international students as of December 31st.