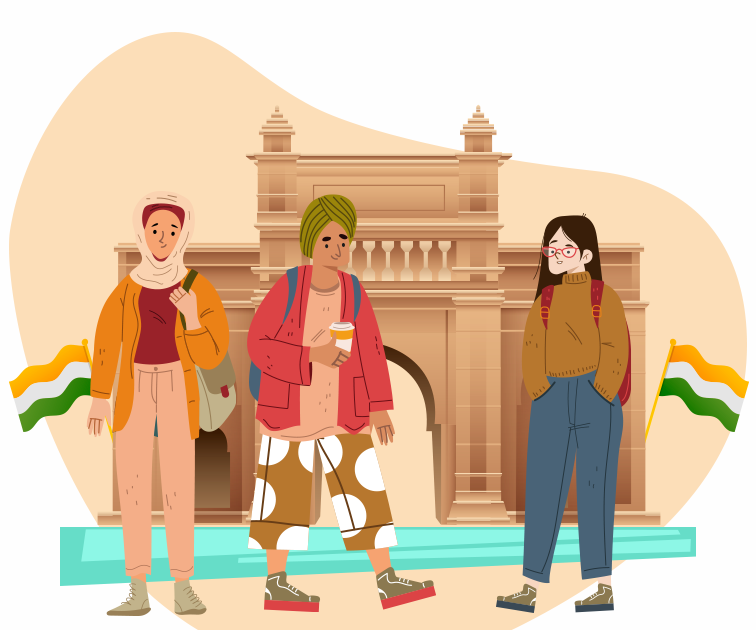 Reasons to Study in India
Indian education has its roots in ancient scriptures thousands of years old. It has now evolved into a modern-day education imparted by top-tier institutions. With 42,000+ colleges and 1000+ universities, India has become an attractive education hub for international students. Studying in India arose from the need to focus on the richness of Indian higher education.
One of the largest higher education systems in the world, India enrolls nearly 30 million students from 164 countries. Most students enroll in courses in the arts, humanities, social sciences, science, engineering, technology, medicine, dentistry, law, and commerce.
The Indian educational system has established a solid reputation on the global level. India has an unrivaled selection of academic programs, which makes it a popular choice for higher education among international students. Every year, a large number of students go by air to India from all over the world to pursue their thirst for knowledge. Studying in India, which has the second-largest global higher education network, is a rewarding experience in and of itself.
Students from all over the world come to India for its welcoming environment, non-discriminatory policies, and guaranteed opportunities for advancement in education and careers.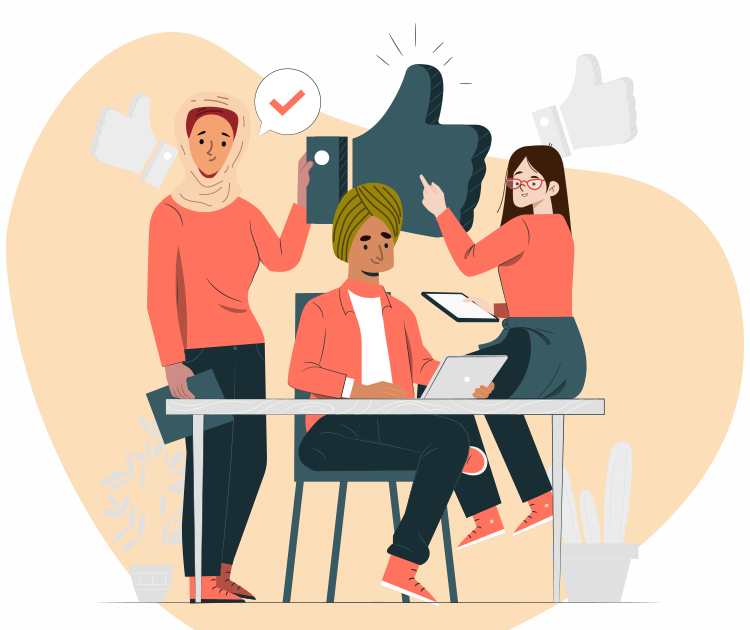 Benefits of studying in India
The Indian education system excels in business management, finance, healthcare, and information technology. The leadership skills of Indian university graduates are making a significant impact on a global scale. Students from international countries benefit from high-quality instruction at an affordable price.
Along with a strong curriculum, India's educational institutions provide students with a robust infrastructure that allows them to gain practical experience. Research, internships, and career opportunities with multinational companies make India a conducive environment for professional development during and after studies.
In addition to undergraduate, postgraduate, and doctoral courses, there are many training and diploma-level institutes and polytechnics that provide skill-based and vocational training. India offers a quality education at reasonable costs, making it affordable for people of all income levels.

Get superfast admissions at top India institutes in 2023

Benefits of choosing
⇒

Admission's guaranteed at Top institutes across the world.

⇒

Enjoy exclusive application fee waiver's with Edmissions.

⇒

Unlimited FREE Counselling sessions with Edmission's Experts.

⇒

Get Tips from industry veterans to crack the IELTS exam in 1 week.

⇒

Assistance with scholarships, loans, forex, student accommodation and visa guidance./study-in-india
Why Study in India?
Students from all over the world are welcome to study in India. India offers a wide variety of educational opportunities to students from around the world. The experience of studying abroad in India can provide students with a fresh perspective and a new challenge.
Top Ranking Universities
Apart from its fascinating cultures, breathtaking natural beauty, and varied history, the nation has a lot more to offer students. There are thousands of universities and colleges from which international students can pick. In fact, the majority of the Indian Institute of Technology and All India Institute of Medical Sciences are available for students to enrol in on the ranking list. One of the best reasons to study in India is unquestionably the opportunity to study abroad at a prestigious university.
Popular programs
There may be a number of factors influencing international students' decision to study abroad in India. International students can experience India's extensive education system, which is distributed over a variety of courses, in addition to its renowned universities and vibrant culture. The nation is home to a number of top-ranked colleges in the globe, but one of the main draws for overseas students to study in India is the wide variety of programs on offer there.
Work Opportunities
Despite the fact that India has a wide range of programs in many different subjects, many international students come to the country in search of employment prospects, both during and after their studies. The Indian government prohibits international students from working while they are enrolled in classes. International students may, however, participate in training programs and internships. Even though India prohibits international students from looking into employment options while they are studying, this normally does not prevent them from working there once their program is through. Students cannot, however, extend their stay in India while employed under a student visa. There are no rights associated with employment with an Indian student visa. However, international students with employment visas can work in the country.
Affordable
India's affordable cost of education is a steal when compared to several of the best universities in the world. There are also a number of financial aid programs, loans, and scholarships available to help with the expense. However, there are other factors that make learning in English a wise financial decision in addition to lower tuition costs. Additionally, India has a low cost of living.
Great opportunities for global networking
The connections you develop while studying abroad in India need not be limited to your Indian peers. As an international student in India, you have a variety of chances to get involved in the public or private spheres and obtain real-world experience in a very rewarding workplace. A fantastic opportunity to network, effect change, and plant the seeds for a future international career is to volunteer or intern in your subject of interest while you are pursuing your studies.
Cultural diversity
Living in a foreign country can be an amazing experience! Getting to know the culture will be a great experience for you. Additionally, studying abroad can help you develop your own cultural identity.
Advanced technology
In terms of research and innovation, studying in India is excellent. This is a good place to be if you are interested in technology and engineering! It will give you the opportunity to explore new technological frontiers. Additionally, almost every college/university uses advanced technology to improve teaching regardless of traditional classroom methods.
Scholarships Opportunities
There is a wide selection of scholarships offered by the Indian government for international students interested in exploring higher education in India. Scholarships for overseas students include the Commonwealth Fellowship Program, the Reciprocal Scholarships Scheme, and the Cultural Exchange Program.
Popular Colleges in India