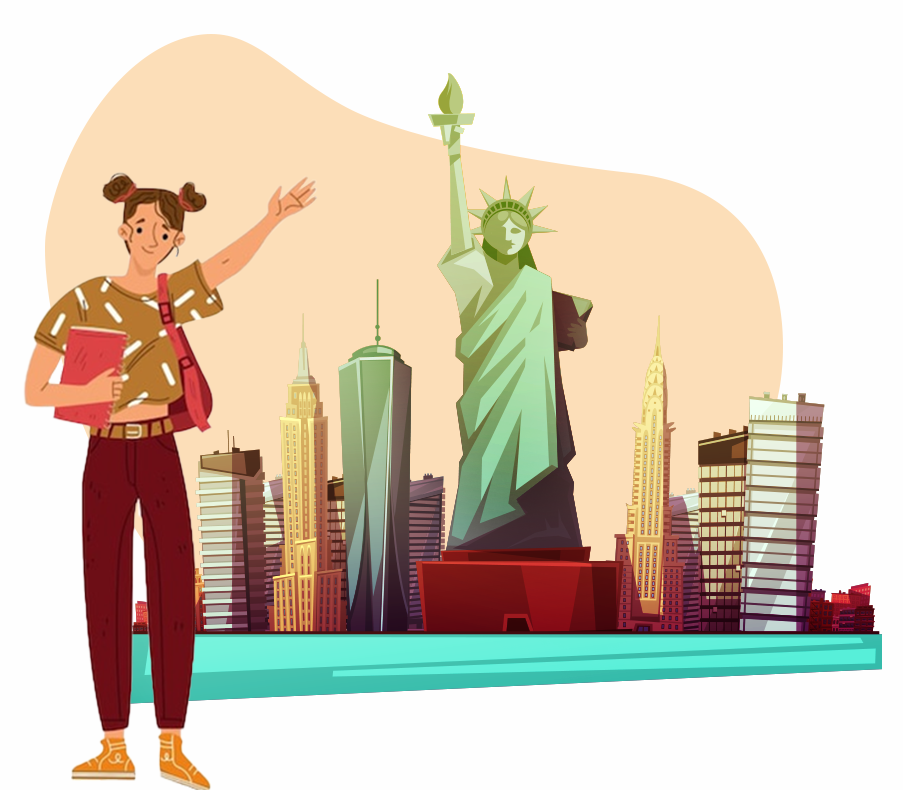 Reasons to Study in USA
For decades, the United States has been the world's leader in education. The USA has been ranked as one of the world's top countries for quality education by the QS university rankings. The U.S.offers various academic options to choose from.
Students from around the globe attend American universities. Quality education, a unique curriculum, a multicultural environment, and plentiful opportunities are among the reasons why many students wish to study in the US.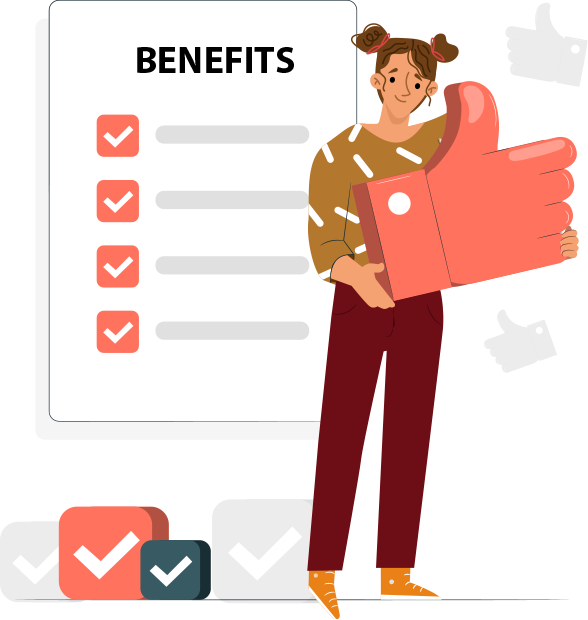 Benefits of studying in USA
Every year, number of international students in the United States increase as more and more students choose the United States as a place to continue their education and expand their experience. Today, the United States is the most popular destination for international students.
In addition to being home to some of the world's best universities, studying in the US can improve your job prospects after graduation. With so many exciting cities to explore, it's also a wonderful place to study.
There are many reasons why the USA is a popular destination for higher education. Many factors contribute to why studying in the United States is appealing to students, from cultural factors to economic factors.
The United States provides unique academic experiences and rewarding career development opportunities, which is why it's the top destination for international students.
Why Study in USA?
There are more than 5,000 higher education institutions in the United States. From first-class academics to international-friendly programs, each university has its own unique qualities. Talented students from around the world are attracted to the USA for several reasons. You will gain invaluable academic, professional, and personal growth by studying at an American university, and you will open up endless opportunities after graduation. Each student chooses to study in the US for a variety of reasons, but many are linked to the benefits international students can experience while living and studying there.
High ranked universities with Academic excellence
The United States is home to one of the world's finest university systems, offering remarkable programs in virtually every field. The United States has some of the finest universities, many of which consistently rank in international university rankings. The American education system is also known for having high academic standards, following rigorous practices to maintain quality and being well-supported to provide a high standard of education to its students.
Welcoming environment for students
The people are friendly and welcoming, and the rules and policies for students make studying and establishing a profession in this city a breeze. Living away from home is made easier for overseas students because they are eligible to work part-time for a maximum of 20 hours per week after finishing six months of the program, in which they have enrolled.
Flexible education system
Many universities and colleges in the United States offer a wide range of courses and programs.There are a variety of courses and admissions cycles available, which attract study abroad students from all over the world because the universities accept new admissions every three months. The curriculum at US universities is excellent and up-to-date. You may even switch between the courses until you decide on your major. You may also choose to pursue a double major in two subjects of your choice.
Excellent support system for international students
In order to offer assistance to international students, American universities conduct regular orientation programs, workshops, and training. Additionally, the international student office assists students in adjusting to a new lifestyle,whether academically, culturally, or socially, the staff will be available at all times to assist you.
Cultural diversity
Different cultures, races, and ethnicities exist in the United States. Its diversified atmosphere ensures that all communities are accepted.You'll be learning with students from all over the world, providing a dynamic and stimulating educational environment. Growing up in a diverse environment can help you develop strong personality traits and talents that will be useful in the global marketplace. The United States will provide you with an unparalleled foreign experience, allowing you to sample a wide range of foods, customs, festivals, and art.
A vibrant and active campus life
The campus life in the United States is unmatched. Regardless of the university, you choose to attend, you will encounter new cultural experiences and American culture. Be open to new ideas and new people and embrace new cultures.
Career prospects
Colleges and universities in the United States often hold career fairs and host career workshops with guest speakers from prominent organizations. Taking part in these events allows you to meet industry experts who can be valuable contacts in your professional network.
Multicultural experiences
In the US, people come from all over the world, each with its own unique culture and traditions. Studying in the US gives you the opportunity to live, work, and learn with diverse communities, which is a valuable skill employers usually look for in an increasingly globalized world.
Cutting-edge modern facilities
The universities and colleges in the United States boast highly advanced research facilities, manufacturing workshops, and more that allow you to participate in ground-breaking research and develop innovative products.
Become a part of ground breaking research
The United States is a leader in various fields of research and technology. It also provides generous funding and great support to international graduates.