Reasons to Study in USA
For decades, the United States has been the world's leader in education. The USA has been ranked as one of the world's top countries for quality education by the QS university rankings. The U.S.offers various academic options to choose from.
Students from around the globe attend American universities. Quality education, a unique curriculum, a multicultural environment, and plentiful opportunities are among the reasons why many students wish to study in the US.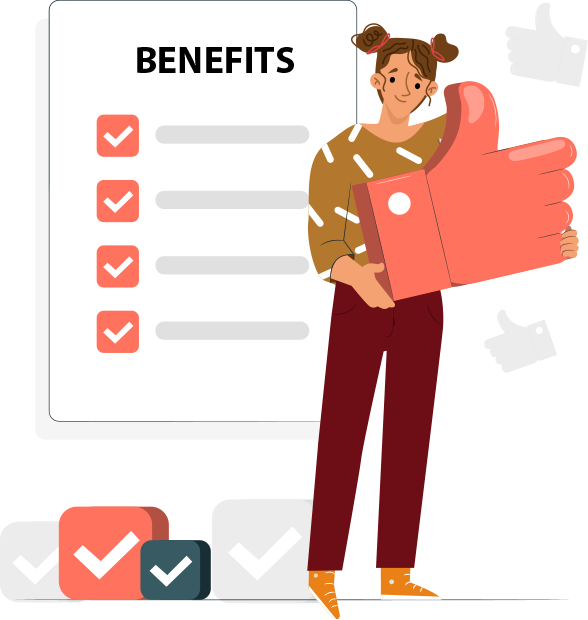 Benefits of studying in USA
Every year, number of international students in the United States increase as more and more students choose the United States as a place to continue their education and expand their experience. Today, the United States is the most popular destination for international students.
In addition to being home to some of the world's best universities, studying in the US can improve your job prospects after graduation. With so many exciting cities to explore, it's also a wonderful place to study.
There are many reasons why the USA is a popular destination for higher education. Many factors contribute to why studying in the United States is appealing to students, from cultural factors to economic factors.
The United States provides unique academic experiences and rewarding career development opportunities, which is why it's the top destination for international students.

Get superfast admissions at top USA institutes in 2023

Benefits of choosing
⇒

Admission's guaranteed at Top institutes across the world.

⇒

Enjoy exclusive application fee waiver's with Edmissions.

⇒

Unlimited FREE Counselling sessions with Edmission's Experts.

⇒

Get Tips from industry veterans to crack the IELTS exam in 1 week.

⇒

Assistance with scholarships, loans, forex, student accommodation and visa guidance./study-in-usa
Why Study in USA?
There are more than 5,000 higher education institutions in the United States. From first-class academics to international-friendly programs, each university has its own unique qualities. Talented students from around the world are attracted to the USA for several reasons. You will gain invaluable academic, professional, and personal growth by studying at an American university, and you will open up endless opportunities after graduation. Each student chooses to study in the US for a variety of reasons, but many are linked to the benefits international students can experience while living and studying there.
High ranked universities with Academic excellence
The United States is home to one of the world's finest university systems, offering remarkable programs in virtually every field. The United States has some of the finest universities, many of which consistently rank in international university rankings. The American education system is also known for having high academic standards, following rigorous practices to maintain quality and being well-supported to provide a high standard of education to its students.
Welcoming environment for students
The people are friendly and welcoming, and the rules and policies for students make studying and establishing a profession in this city a breeze. Living away from home is made easier for overseas students because they are eligible to work part-time for a maximum of 20 hours per week after finishing six months of the program, in which they have enrolled.
Flexible education system
Many universities and colleges in the United States offer a wide range of courses and programs.There are a variety of courses and admissions cycles available, which attract study abroad students from all over the world because the universities accept new admissions every three months. The curriculum at US universities is excellent and up-to-date. You may even switch between the courses until you decide on your major. You may also choose to pursue a double major in two subjects of your choice.
Excellent support system for international students
In order to offer assistance to international students, American universities conduct regular orientation programs, workshops, and training. Additionally, the international student office assists students in adjusting to a new lifestyle,whether academically, culturally, or socially, the staff will be available at all times to assist you.
Cultural diversity
Different cultures, races, and ethnicities exist in the United States. Its diversified atmosphere ensures that all communities are accepted.You'll be learning with students from all over the world, providing a dynamic and stimulating educational environment. Growing up in a diverse environment can help you develop strong personality traits and talents that will be useful in the global marketplace. The United States will provide you with an unparalleled foreign experience, allowing you to sample a wide range of foods, customs, festivals, and art.
A vibrant and active campus life
The campus life in the United States is unmatched. Regardless of the university, you choose to attend, you will encounter new cultural experiences and American culture. Be open to new ideas and new people and embrace new cultures.
Career prospects
Colleges and universities in the United States often hold career fairs and host career workshops with guest speakers from prominent organizations. Taking part in these events allows you to meet industry experts who can be valuable contacts in your professional network.
Multicultural experiences
In the US, people come from all over the world, each with its own unique culture and traditions. Studying in the US gives you the opportunity to live, work, and learn with diverse communities, which is a valuable skill employers usually look for in an increasingly globalized world.
Cutting-edge modern facilities
The universities and colleges in the United States boast highly advanced research facilities, manufacturing workshops, and more that allow you to participate in ground-breaking research and develop innovative products.
Become a part of ground breaking research
The United States is a leader in various fields of research and technology. It also provides generous funding and great support to international graduates.
Lets get your queries resolved!
Got a question? Ask and discuss with 100,000+ study abroad aspirants and experts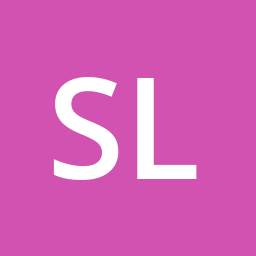 Shin Lu
What makes students want to study in the United States?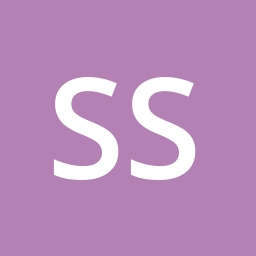 Shivani Singh
There are numerous reasons to study in the United States, including world-renowned academics, academic flexibility, excellent employment chances, research and training opportunities, and the use of modern technologies.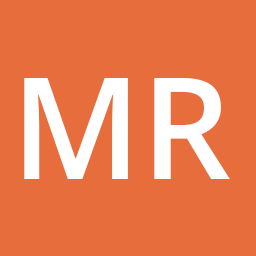 Mani Raj
The United States is home to the world's largest number of international students. Many students aspire to study in the United States for a variety of reasons, including quality education, a distinctive curriculum, a multicultural environment, and numerous chances.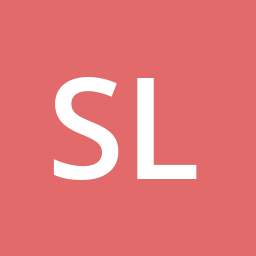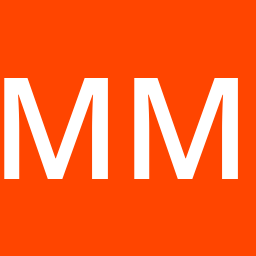 Misha Mittal
How do I find out who my academic advisor is?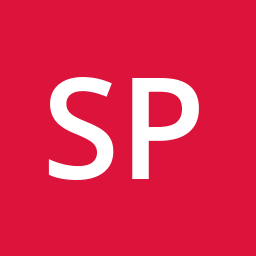 Samuel Parmer
Each new student who declares a major will be assigned both a Faculty Advisor and a Professional Academic Advisor at the beginning of the academic term.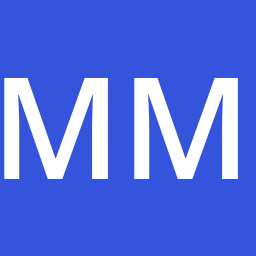 FAQ's Study in USA
The USA hosts the most significant number of international students in the world. The following are some of the critical advantages of studying in the USA for overseas students: ● Universities are recognized and ranked internationally. ● Excellent job prospects and great employability rates. ● There are many courses and universities to choose from. ● There are plenty of landscapes to choose from in numerous states. ● A rich cultural environment
To study in the USA, you must first clear the entrance exam to get admission. For that, check for the program you are applying to, and as per the requirements, write the entrance exams. There are various exams like SAT, ACT, GRE, GMAT, MCAT, etc. Once the exam is clear, you must submit transcripts, resume, mark sheets, LOR, SOP, SEVIS fee receipt, interview appointment letter, etc. for an F1 student visa.
In order to apply for US universities, you must: ● Research Your Options ● Shortlist colleges ● Look for scholarships ● Finance Your Studies ● Complete Your Application process ● Apply For Your Student Visa ● Prepare For Your Departure
Indian students can manage the study cost in the USA as the budget is calculated based on the amount of money required. Studying in the USA tuition fee can cost as much as 45,000 USD annually. The fees vary depending on the academic program, institution type, and other factors. USA offers a variety of scholarship programs for international students with financial needs. So, you can apply for the scholarships based on your requirements. These scholarships cover tuition fees, living expenses, and other common costs.
The USA is a good choice for international college students, but it can be costly for many students. Thus, students seek affordable cities in the USA to study. The following list ranks the cheapest cities in America for international students: ● Southern California. ● Baltimore. ● Philadelphia ● Houston ● Chicago. Among all, Houston is one of the most popular destinations for international students as it is one of the least expensive cities.
Various exams are required to study in the US, which further will depend upon the course you want to study. Universities in the USA generally require either the ACT or the SAT for undergraduate admission. On the other hand, graduate degree programs require different exams depending on the course major or subject. For example, business institutions require GMAT scores, while law schools require LSAT scores. The list of exams includes TOEFL, ACT, SAT, IELTS, DAT, LSAT, GRE, MCAT, GMAT, etc.
USA is among the most expensive countries to pursue higher education for international students but there are colleges that offer high-quality education at affordable prices such as ● California State University, San Bernardino ● Southeast Missouri State University ● Arkansas State University ● University of Wisconsin ● Brooklyn College ● University of Louisiana–Monroe ● Southwest Minnesota State University ● Northwest Missouri State University ● Dakota State University
There are various universities in the USA that offer full time scholarships to international students and these are ● Yale university ● University of Toronto ● Princeton University ● University of Chicago ● Massachusetts Institute of Technology (MIT) ● Duke University ● Dartmouth College ● Berea College
There are various best universities in the USA like, Harvard University, Massachusetts Institute of Technology, Yale University, Stanford University, University of Chicago, etc. Thus, you must select the best university after deciding the course you want to pursue.
To apply for a scholarship in the US, you need a lot of documents as per the requirement. However, various documents are common to every kind of scholarship like ● Academic scores copy (GPA) ● Standardized test scores (SAT, ACT, GRE, GMAT score) ● Photo ID/Passport (Aadhar card in certain cases) ● Language proficiency proof (IELTS, or TOEFL exam score) ● Motivation letter/Statement of Purpose ● Recommendation letter
There are various universities in the USA that do not require IELTS or TOEFL scores, and international students can easily get admission to these colleges. The following universities are: ● Drexel University ● University of Colorado ● University of Dayton ● California State University ● Rice University ● University of Lowa
Various US colleges accept IELTS scores for MBA and TOEFL scores. Check out the list of IELTS-accepting MBA Colleges in the USA. ● University of Pennsylvania ● Massachusetts Institute of Technology ● University of Southern California (Marshall) ● UCLA Anderson School of Management ● University of Chicago – Booth School of Business ● Yale University ● Cornell University- Johnson
To apply for a scholarship, you must check the university's official website you want to apply, as they may offer their own funding opportunities or possibly list out some of the scholarships and start preparing in advance as some universities conduct interviews. So, work hard and stand out from other applications showcasing your extracurricular activities or leadership skills.
The average cost of studying a master's degree in the USA is around Rs 30.27 lakh annually. This includes Rs 22.25 lakh yearly tuition fee and Rs 8.02 lakh as first-year living expenses.
After graduation, students can remain in the US on an international student visa by getting an OPT extension. The post-completion OPT allows recent graduates to work in the US for up to 12 months.
The USA is popular among international students, and cities like Boston, Chicago, San Francisco, Los Angeles, New York, Atlanta, Washington, DC, and San Diego are the best to study in the USA.
International students' cost of living in the USA depends on the city they reside in. Still, the average estimated cost of living in the US is around $10,000 to $18,000 per year, which averages around $1000 to $1500 per month.
The cost of studying abroad depends on the program, qualification, and institution you select. Furthermore, the tuition fee for courses in education, humanities, and arts is less than for medicine, engineering, etc. The average annual tuition fee for undergraduate students will be between $8,000 – $40,000, and for postgraduate students, it will be $10,000 – $60,000.
To study in the USA, you must undergo exams like IELTS or TOEFL. Further, exams like GRE, GMAT, LSAT, SAT, etc., are required based on your course requirements. The application requirements include LOR, SOP, resume, scorecard, etc.
It is best to begin the application process 9-12 months before the intake. Universities usually take 8-10 weeks to process the application. However, fall intakes are the most popular known as some universities do not offer spring or summer intakes.
There are various colleges in the US, but the best among them includes California State University, Southeast Missouri State University, Arkansas State University, University of Wisconsin., Brooklyn College, and more.
The USA is always considered one of the most expensive countries for international students to pursue higher education. However, students can look for institutions that offer an excellent education at a reasonable fee.
To study in the US there are many different requirements a student needs to follow like: ● Transcripts ● Copies of high school transcripts ● Undergraduate Transcripts ● Photocopy of Government-Issued ID ● Letters of Recommendation ● Personal Essay ● Bank Statement ● Proof of English Language Proficiency ● Application fee
University acceptance rates depend on various factors, and the average acceptance rate of universities is around 68%, whereas there are universities with 2-10% acceptance rates in the US.
Applications should be started nine to twelve months prior to the admissions deadline. Application processing typically takes US universities 8 to 10 weeks. However, fall intake is typically preferred.
Among the US universities, there are a variety of courses that are popular among international students. They provide them with better employment and job opportunities. The best-in-demand degrees in the USA are ● Engineering ● Business Administration ● Computer Science ● Medicine ● Pharmacology ● Accounting ● Economics ● Psychology ● Criminology ● Human Resources
Every university and institution in the United States sets its own admission requirements and selects the candidates who best match them. Complete the online application and download the letter of recommendation form to apply to American University. Some general application requirements: ● Educational Credentials ● Standardized test scores ● Recommendation letters ● Personal Essay
MBAs are generally considered a worthwhile investment for business professionals. Of the top 100 management schools in the world, 51 are located in the USA. That is certainly something to consider when deciding to study abroad. As the home of many of the world's largest corporations, the USA is in constant need of management trainees. With an MBA in the USA, you will learn essential skills in management, strategy, and operations.
The US universities offer some of the best Computer Science programs in the world. A major focus in US universities is on imparting practical skills, so that students can develop software and programs. The United States also offers many opportunities after completing your studies.
Global University Employability Ranking ranks universities around the world based on their graduates' employability. Globally, the United States is the leader in overseas education. Known for its world-class universities, the USA is every student's dream. To give you a sense of the quality of US universities, let's look at some top universities with high employability: ● Massachusetts Institute of Technology ● California Institute of Technology ● Harvard University ● University of Cambridge ● Stanford University
A good major is one that focuses on a specific skill set, encourages personal development, and offers adequate financial rewards. Check out some of the highest-paying degrees in the USA. ● Computer Science ● Electrical Engineering ● Information Technology ● Finance ● Economics ● Business Analytics
Generally, you will need the following documents when applying for a student visa in the United States: ● A valid passport ● Recent passport-size photograph. ● Confirmation page of DS-160. ● Form I -20. ● Payment of application fees for SEVIS. ● Application as a non-immigrant. ● Prior to your application, your University will inform you of any additional requirements. ● Sufficient funds
Yes, international students can stay in the United States after their studies if they apply for STEM OPT or OPT, which is optional practical training. If it is a regular OPT, international students can stay in the US for a year, while STEM OPT allows them to stay for three years.
An F-1 or M-1 visa allows international students to work on campus and in specific training programs. During their first academic year, students cannot work off-campus. The majority of on-campus jobs are student-oriented, such as working in the library, cafeteria, or student center.
Yes, you can avail of scholarship opportunities in the USA. Scholarships can be an invaluable resource for international students who wish to study in the US. No matter whether you're a first-year student, a graduate student, or simply returning to school for a new year, there is financial assistance available. It is important to find your strengths, do your research, work hard, and apply to any and all scholarship programs that are available to you.
It is still possible to study in free universities in the US despite the high cost of higher education. In the USA, this is possible if you receive a fully funded scholarship for college or enroll in a tuition-free university.
There are hundreds of educational institutions in the United States, with tuition costs ranging from a few thousand dollars at community colleges to several thousands of dollars at exclusive ivy league schools. Check out the list of most affordable universities in the United States for international students ● University of Wisconsin ● University of North Texas ● San Francisco State University ● California State University ● San Jose State University ● Western Kentucky University ● Illinois State University ● University of Nebraska ● Florida International University ● Florida Atlantic University
Free scholarships are the ultimate source of financial aid because they almost completely pay for three or four years of college. International students can apply for a large number of free scholarships offered by the USA through numerous institutions and organizations. Follow these steps to get free scholarship: ● Know where to look ● Prepare in advance ● Keep motivated ● Read instructions carefully ● Submit an exceptional scholarship essay
Several universities in the United States offer tuition-free programs, but international students have limited options. There are some public universities offering free tuition, as well as free access to books in university libraries. In most cases, students have to purchase books and studying materials, such as photocopies of common books. Scholarships are available for students with low incomes.
In the United States, information technology skills are definitely in demand. You might consider these fields of study if you are thinking about a career path or looking for IT courses in demand in the United States. ● Cybersecurity ● Analytics and Data management ● Project Management ● Application Development Program ● Artificial Intelligence and Machine Learning ● Service desk and tech support ● Virtualization ● Systems and enterprise architecture ● Networking and Wireless
The minimum age for undergraduate students is 17 years old, though there is no specific regulation. There is no age limitation for a master's degree or doctoral program.
Around $94,000 is the typical annual salary in the US after a master's degree. Through the Optional Practical Training program, the US permits international students to remain after earning their MS degree (OPT).
The cost of studying in the USA can be expensive, but with careful budget planning, you can manage your money well. A public or state university has cheaper tuition than a private college or university. Your tuition costs will vary depending on the degree program and university you choose. You will require approximately $10,000 to $55,000 per year to pay for tuition (indicative).
Working 20 hours a week is possible. In order to make up these hours, you are permitted to hold down more than one employment as long as you continue to adhere to the terms of your study permit. If you have a scheduled break, like the winter and summer holidays or a fall or spring reading week, you are permitted to work full-time.
In the US, there are 843,102 international students enrolled in Associate degree programs. There are 380,792 international students pursuing Special degrees in the US. In the US, 222,322 international students were enrolled in bachelor's programs.
The average MS tuition in the USA costs between 40,000 and 80,000 USD annually.
International students typically apply directly on the websites of recruiters to obtain employment after receiving their MS in the US. To find employment prospects after receiving their MS in the USA, students can also submit applications for job openings on websites like LinkedIn, Job2Careers, Monster.com, SimplyHired, etc.
Although there is no set minimum bank balance required for US student visas, an F-1 visa requires a minimum balance of 10,000 USD.