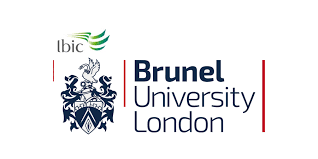 Navitas Group - London Brunel International College (LBIC) at Brunel Pathway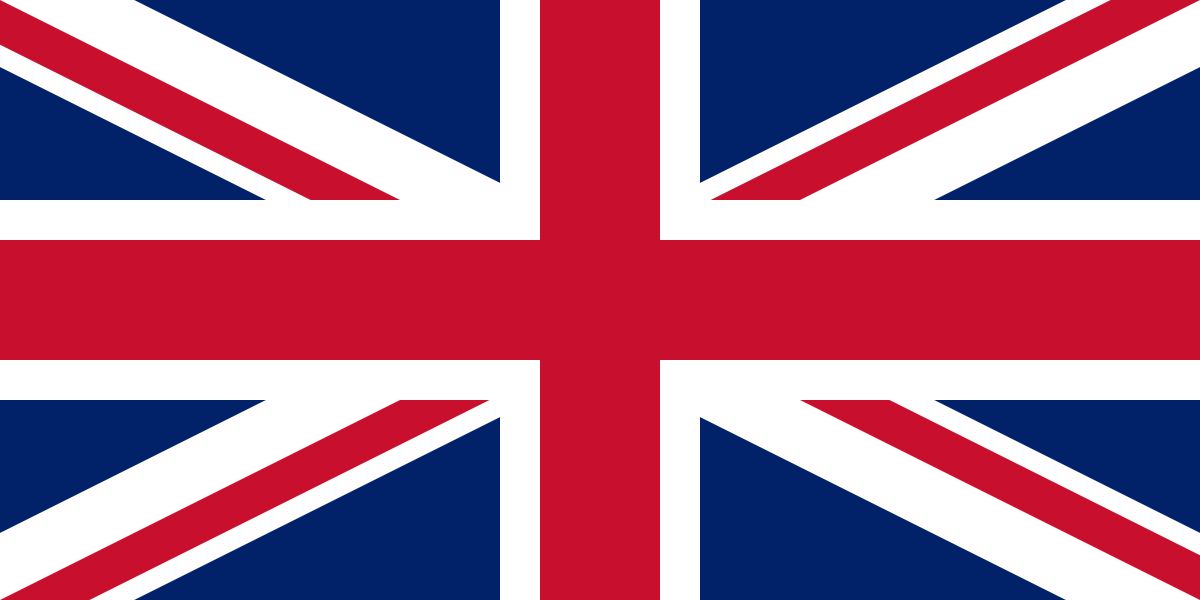 Uxbridge

Study in United Kingdom

Navitas Group - London Brunel International College (LBIC) at Brunel Pathway
About Navitas Group - London Brunel International College (LBIC) at Brunel Pathway
Navitas Group
Navitas has been a respected leader in global higher education. As pioneers in the university pathway sector, we have trusted partnerships with more than 35 forward-thinking universities in Australia, New Zealand, United States, Canada, United Kingdom, The Netherlands, United Arab Emirates, Singapore and Sri Lanka.
We are flexible and here for the long-term, sharing our global resources, expertise and capabilities to support our university partners' international reach and strategic goals. Our proven partnership model takes a transparent and collaborative approach in order to align with our partners' mission, vision, goals and objectives and achieve long-term success.
Navitas has helped generations of learners change their lives through education. Over the last 40 years, hundreds of thousands of learners from around the world have graduated from Navitas colleges, having experienced a teaching and learning environment that supports them to harness their talents and achieve their dreams.
Brunel University London Internaitonal college
LBIC is designed to meet the needs of students by offering world-class pathway programmes leading to undergraduate and postgraduate degrees at Brunel University London.
At undergraduate level, LBIC offers University Foundation and First year University Studies for candidates who do not meet the direct entry criteria or hold high school qualifications that are not recognised.
At postgraduate level, LBIC provides the highly acclaimed Pre-Master's programme leading to an excellent range of Brunel University London Master programmes in business and management, computing, engineering & design and arts.
LBIC is located inside Brunel University London Campus, so LBIC students will experience the University student life. LBIC students are Brunel students from day one, so will have access to all of Brunel University London's facilities from clubs and societies to libraries. Click here to learn more about student life on campus.
Brunel University London
Established in 1966, Brunel University London is located in West London's Uxbridge town. It is a public research university that was named after Isambard Kingdom Brunel, a Victorian engineer. In August 2014, the university was organized into three major research institutes and three colleges after which the official name became Brunel University London. It is associated with prestigious organizations such as the European University Association and Association of Commonwealth Universities. Brunel is described as a 'plate glass university' because it was one of the group of universities that were established in the 1960s after the decisions of the University Grants Committee.
In 2016, Brunel celebrated 50 years as a university. However, our history can be traced back much further to 1798 through our predecessor colleges of Borough Road College, Maria Grey College, Shoreditch College and the West London Institute of Higher Education and as well as through Acton Technical College then Brunel College. Our rise since 1966 has been impressive and our reputation grows year on year. Now a university of 12,746 students – 3,309 students engaged in postgraduate and research study – our special approach is to combine academic rigour with the practical, entrepreneurial and imaginative approach pioneered by Isambard Kingdom Brunel.
We will provide you with a quality education that will assist you to achieve your career objectives and personal goals. LBIC is proud of its many graduates who have completed Brunel University London degrees and moved on to embark on successful careers in some of the world's top companies. As the Vice-Chancellor points out, Brunel University London graduates are in great demand from high-quality employers in business and the professions.
Scholarship
To be considered for the Navitas academic merit scholarship, students must:
have achieved a minimum average of 70% in their high school final year grades. Student who have completed further studies, must have achieved a minimum average of 70% in the last 12 months of their most recent studies to be eligible. Non-academic subjects including physical education, religion and languages are not included in the assessment: and
Student have achieved a minimum English languageproficiency of IELTS 5.5 or equivalent.
Students have a Letter of offer from a Navitas College or Navitas operated university campus (must hold an UNCONDITIONAL OFFER by the application deadline.
Be a new applicant (i.e. student who are currently studying with a Navitas member are not eligible).
Navitas family bursaries
Value
The bursary is equivalent to 10% of the tuition fee for up to 8 units of study within one program only with a Navitas member institution. The bursary does not apply to additional units or repeat units that may also be undertaken and excludes mixed English options.
Eligibility
Family Bursary applies where two or more students from the same family study at a Navitas institution.
The first family member can be studying at a Navitas institution at the same time as the other family members or may have studied at any Navitas institution previously.
The family bursary is granted to the second and subsequent family members who study at a Navitas institution.
Not have previously received a Navitas scholarship or bursary, or had a scholarship or bursary from Navitas withdrawn.
Definitions
For the purpose of this bursary, a family member is defined as a husband, wife, brother, sister, mother, father, son, daughter or stepchild.
Conditions
Successful recipients will not receive any money from the Navitas member institution. The value of the bursary will be recorded on the student's account each semester of study.
The bursary does not apply to additional units or repeat units that may also be undertaken.
Navitas bursary is not applicable to English language program or any component of any English language program offered by Navitas member institutions.
Accomodation
LBIC Accommodation:
At LBIC we recognise the importance of safe and comfortable student accommodation. The Brunel Accommodation Centre help students to choose a safe, clean and secure accommodation that suits the needs of the modern student. For all enquiries regarding accommodation please contact [email protected]
There are a variety of accommodation options available for Brunel University London students and we are certain you will find your ideal 'home away from home' while studying with us at LBIC. Why not take a virtual tour of Brunel University London's accommodation on campus?
There are two main accommodation options at LBIC:
1. On-Campus Accommodation
On campus Accommodation. Once you have been issued with a Brunel Student number (7 digit number) you can apply for a room on the Brunel University London Accommodation Centre Hub.
2. Brunel Student Lettings - Off-Campus accommodation
During your time at Brunel University London you may decide to live off-campus. In order to make this as easy as possible for you the University manages a number of properties in the local area which the University then rent to our students.
There is a wide choice of housing near Brunel which can be reasonably priced for the London area.
Whatever you're looking for your first port of call should be Brunel Student Lettings in the Accommodation Centre. This team is dedicated to students' needs and does not charge for its services, unlike most agencies. We can help you find a great place to live!
Where is the accommodation located?
Brunel's Halls of Residence are all on campus, meaning you are only minutes away from the teaching, sporting and social facilities. Please note although you may have various preference options available to you on your online application, undergraduate students will be allocated to a specific hall and postgraduate students to Isambard Complex due to your earlier start date of your contract. You will also have the opportunity to indicate any special requests that you may have.
We provide self-catering accommodation for over 4500 students in 33 Halls of Residence, which include 120 studio flats for co-habiting couples.
Everyone has different priorities, so we offer a choice of en suite, standard and studio residences.
Rooms are available on campus for undergraduates, postgraduates, disabled students and co-habiting couples.
You must make sure you have arranged somewhere to live or at least have temporary accommodation before leaving home otherwise you run the risk of arriving at Brunel with nowhere to live.
Brunel Accommodation Centre will give you every assistance to find suitable accommodation either in the University residences or locally, off campus.
If you need to apply for a visa, ensure you allow sufficient time for the British Embassy to process your application. If you plan to arrive into your accommodation after your room contract has started please contact the Accommodation Centre Team for advice as you may be required to take further action to secure your room and avoid it being cancelled.
Facts & Figures
1966

Year of Establishment

2600

International Students
Facilities
Academic Counseling
Accomodation (On Campus)
Campus Security
Campus Shuttle
Career Support
Co-op Program
Financial Assistance
Food & Dining Sevices
Admissions Requirements
The following minimum requirements must be fulfilled to get admitted to Navitas Group - London Brunel International College (LBIC) at Brunel Pathway
International students are considered on case-by-case basis. There can be some additional requirements, depending on the program you are applying to.

Please visit course information page to find the admission requirement.

Students are required to submit their original transcripts from their last attended academic institutions. If they are not in English, then submit the translated copies of the same along with the originals.

Should provide the certificate issued by the International Qualifications Assessment Service (IQAS) that compares educational credentials from other countries to educational standards in UK.

You need to submit your English language proficiency test scores if you are coming from a non-English speaking country. For more information please click here.
Please note:- If you are not a UK citizen or a permanent resident of UK, you must obtain a valid study permit before you come to UK.

Get your letter of acceptance from Navitas Group - London Brunel International College (LBIC) at Brunel Pathway

Benefits of choosing
⇒

Admission's guaranteed at Top institutes across the world.

⇒

Enjoy exclusive application fee waiver's with Edmissions.

⇒

Unlimited FREE Counselling sessions with Edmission's Experts.

⇒

Get Tips from industry veterans to crack the IELTS exam in 1 week.

⇒

Assistance with scholarships, loans, forex, student accommodation and visa guidance./college/unitedkingdom/navitas-group-london-brunel-international-college-lbic-at-brunel-pathway
Lets get your queries resolved!
Got a question? Ask and discuss with 100,000+ study abroad aspirants and experts
Popular Colleges in United Kingdom
Trending Posts