Wrexham Glyndwr University - Wrexham Campus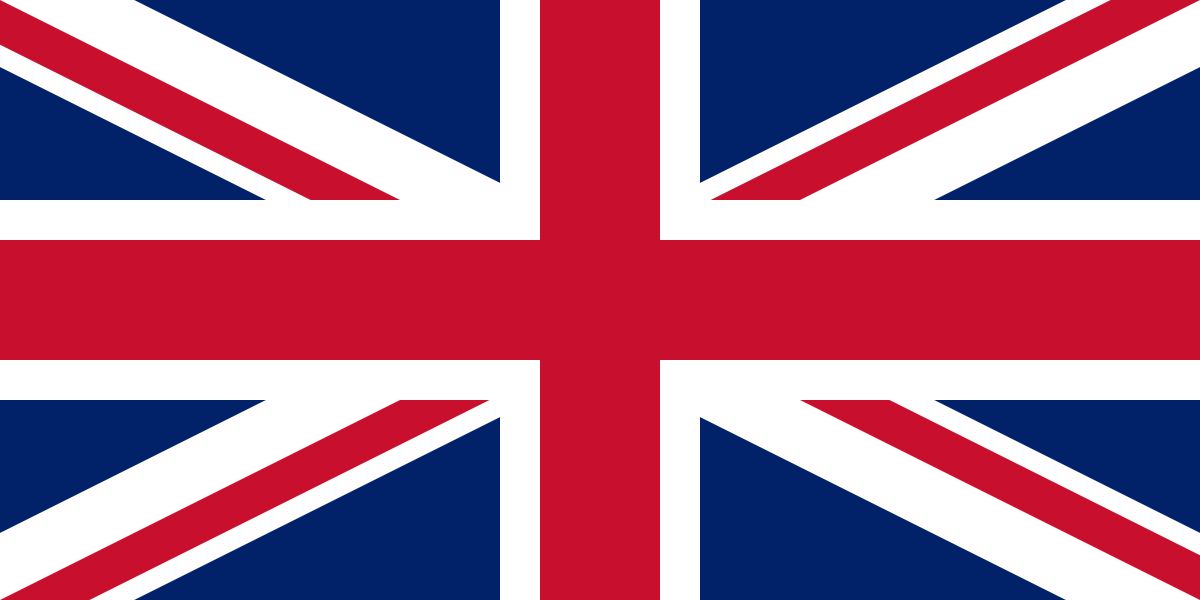 Wrexham

Study in United Kingdom

Wrexham Glyndwr University - Wrexham Campus
About Wrexham Glyndwr University - Wrexham Campus
Wrexham Glyndwr University started in 2008 so we're still one of the youngest universities in the UK. It is a vibrant, friendly place where each student's learning and future is given personal attention.
Our inspiration
Our name comes from Welsh scholar and hero Owain Glyndwr and we aim to champion some of the same philosophies as him.
We are proud to name our university after a man who cherished learning, loved his country, embraced an international outlook, and constantly demonstrated an inspiring and enterprising approach to life.
His spirit lies at the heart of Wrexham Glyndwr University where we set out to be bold, enterprising and open to all in everything that we do.
We've been delivering education at our main Wrexham campus since 1887 when we were known as the Wrexham School of Science and Art. We first started offering degrees in 1924 but we've come a long way since then.
Our connections
Today, industry-led courses are at the heart of our offering. We pride ourselves on our links with leading local and regional employers, such as Airbus, Kellogg's, JCB and the BBC. Their knowledge and expertise is fed back into our courses, ensuring that out students are provided with only the most relevant skills for their future career.
Our community
We are extremely proud of the opportunities which we provide for those from non-traditional backgrounds to enter higher education. More than half of our students study part-time and we are one of the UK's leading universities for supporting students from lower socio-economic backgrounds through university thanks to our comprehensive Widening Access programme in the local community. The university is also the first HE institution in North Wales to become a Stonewall Diversity Champion.
Our location
We began with just our two campuses in Wrexham (Plas Coch and Regent Street), but we have since grown to include campuses in St Asaph and Northop in North Wales. We are a small university compared to many others, but with that comes a great sense of community with a fantastic support network for all our students and staff.
If you're interested in studying at Wrexham Glyndwr, or you're a local business that would like to get involved, take a look around our website to see what we have to offer.
Our mission statement
Our Mission is to work in partnership to inspire and educate our students and enable social and economic success.
Our vision
The Vision encompasses seven commitments that are carried into the main body of the Vision and Strategy 2025 document and supported by a number of actions.
Wrexham Campus
Our Plas Coch campus on Mold Road is home to the majority of the university's courses. The campus is a mix of Grade II listed buildings and modern 21st-century facilities and state-of-the-art education centres. It's just a 10-minute walk from the town centre, 5-minute walk from Wrexham General Railway Station, and is easily accessible by road.
Based in the Edward Llwyd Centre, our library houses hundreds of thousands of journals, electronic resources and books as well as providing plenty of quiet study and group work areas. The university has computer suites conveniently located across campus, and there are specialist labs for computing, engineering and art and design students.
In the same building you will find most of our student support services. Support is also on offer from Wrexham Glyndwr University Students' Union, where you can also enjoy its social facilities, including the student bar, The Lazy Lion.
If you need childcare in order to study we have an on-campus nursery, Little Scholars.
We have two modern and welcoming social learning spaces: The Study and The Gallery. Both are colourful, stylish and practical, with great lighting, comfortable seating, air conditioning and plenty of three-point and USB charging sockets.
The Study has several booths with comfortable leather sofas, table, acoustic panels and monitors that students can hook their devices up to in order to work collaboratively on PowerPoint presentations, videos or other creative projects.
The Gallery is equipped with state-of-the-art technology and features a rolling programme of artwork.
Our Student-Centred Active Learning Environment (SCALE-UP) room uses cutting-edge technology and design to improve the student experience. The B corridor and its teaching spaces have been refurbished too - all these developments are part of our £60m Campus 2025 commitment to ensuring excellent facilities for our students.
Also part of Campus 2025 is the £5m Colliers Park National Football Development Centre. The centre will benefit Welsh football both nationally and locally, by delivering accessible, high-class training facilities for young players and the wider football workforce in North Wales.
The new facility includes two top quality grass pitches, a FIFA quality 3G pitch plus off-pitch support facilities such as activation areas, learning suites and changing facilities. Wrexham Glyndwr University has a state-of-the-art education facility incorporated for students on the Sports Science and Sports Coaching degree programmes to use.
You can play a variety of other sports, use the gym or take a class at our Sports Centre.
Scholarship
1000 scholarships up for grabs at Glyndwr University
Students with outstanding A-Level results and those from non-traditional backgrounds could receive one of 50 scholarships worth £1000 if they enrol at Glyndwr University in September.
The Wrexham institution has launched new excellence and widening access awards to help individuals who demonstrate strong potential.
Excellence Scholarships will be awarded in each of the university's subject areas to applicants with the highest UCAS points tariff.
In line with its commitment to being an institution which is open to all, students who join Glyndwr University from alternative routes that do not attract UCAS points could be eligible to receive the Widening Access Scholarship.
This will include, for example, those who are returning to study later in life with lower qualifications but a wealth of work experience, and parents who balance study with childcare.
All home and EU applicants who make the university their firm choice and commence study in 2015/16 without deferring will be considered for the grants.
The scholarship is a one-off £1000 payment which will be made during the first year of study once they've enrolled. Students can receive only one of the two scholarships.
Professor Graham Upton, Vice-Chancellor of Glyndwr University, said: "We're as passionate about rewarding and attracting the highest-achieving undergraduates as we are about providing opportunities for all through our extensive widening access programme.
"Our scholarship programme for 2015/16 recognises this in the best way possible. Glyndwr University is already one of the most affordable places to study in the UK but with the cost of living rising nationally we hope that, irrespective of their route to higher education, the scholarship will help students financially through their first year of study."
Qualifications achieved at A-Level count towards UCAS points, along with (for example) the Welsh Baccalaureate, Scottish qualifications and the International Baccalaureate. Extra-curricular qualifications such as music, finance, arts and maths awarded by professional bodies and organisations can also be included if they are part of the UCAS Tariff.
A student's overall application will be taken into account when awarding Widening Access Scholarships, taking into account references, personal statements and grades from qualifications such as Access to Higher Education Diplomas.
Other terms and conditions apply for both scholarships. You can view more information about the scholarships on offer and the eligible courses here.
New Glyndwr University Postgraduate Scholarship
Graduates of Welsh universities and those living in Wales are being offered scholarships to undertake postgraduate study and help further their career options.
Following on from a similar scheme that ran for the first time last year, students enrolling on postgraduate courses at Glyndwr University in September will receive 50% off their course fees.
The scholarship is open to all Glyndwr University graduates, graduates of other Welsh universities and graduates who have been domiciled in Wales for three years prior to their postgraduate studies. Graduates must hold an honours degree or equivalent. Other terms and conditions apply.
Dr Peter Heard, head of the Graduate School at Glyndwr University, said undertaking postgraduate study had the potential to provide graduates with an edge over others in an increasingly competitive employment market.
"The advanced knowledge, understanding and expertise gained from postgraduate course really can set you apart when it comes to finding employment," Peter said. "With the UK experiencing high levels of unemployment, there has never been a better – or more important – time to gain that competitive advantage and help further your career prospects."
Both full and part-time courses are covered by the 2010/11 Glyndwr University postgraduate scholarship, including all MA, MSc, MBA, MRes, PGCert, PGDip, MPhil and PhD qualifications.
The University offers hundreds of courses in a range of subjects, from Art and Design, Built Environment, Business and Education through to Engineering, Science and the Environment, Sport and Exercise Sciences and Youth and Community.
Accomodation
Wrexham Village
Accommodation available for new and returning students at Wrexham Village
Wrexham village offers purpose-built, on-campus accommodation for Wrexham Glyndwr University students. All flats comprise of 6-8 bedrooms and share fully furnished, modern kitchen and generously sized living areas.
Wrexham Village accommodation features
321 private en-suite bedrooms – Choose from a Single en-suite or Single+ en-suite room (slightly larger room includes a 4ft bed - subject to availability)
Unlimited wifi plus connection points in bedrooms and living areas
A flat-screen TV in communal kitchen/living areas
Utility bills and communal TV licence included
Secure swipe card access
24-hour on-campus security/maintenance and CCTV
Free, secure, on-campus parking
On-site coin-operated laundrette
Friendly, approachable staff on hand with an open door policy
Close proximity to public transport links – minutes' walk away from train and bus stations
Retail park, supermarkets and town centre all nearby
TV licence included in the cost of accommodation is communal, covering TVs in the kitchen/living area.
Cost
Current cost per week
Single en-suite room - £115 per week
Single+ en-suite room (slightly larger room includes a 4ft bed - subject to availability) - £121 per week
Double (limited availability) - £168 per week
Corbishley Hall
Corbishley Hall is situated in 96 acres of rural land adjacent to teaching facilities at Wrexham Glyndwr University's Northop Campus.
It provides modern comfortable accommodation in a beautiful setting and is suited to quiet studying away from a town centre location and is ideally located for students based on the Northop campus.
Corbishley Hall contains 20 single rooms, all of generous size
Residents have shared use of kitchens and dining rooms
There is one accessible room providing adapted facilities
Wireless internet (Wi-Fi) is available in all of the rooms
There are excellent communal facilities including a common room and a patio area with BBQ outside, providing an additional area for socialising on sunny evenings
Laundry facilities can be found on the ground floor
Payphones can be found around Corbishley Hall and the Northop Campus
Car parking is available
Off-campus living
We hope in your first year of study you will choose to live on campus to take advantage of all the great facilities we have. However, if you choose to live off-campus you will still be able to take advantage of all the on-campus facilites such as the Sports Centre, Students' Union (named NUS Wales Small and Specialist Students' Union of the Year 2016), health centre, computer labs and library.
When living off-campus we strongly advise you to choose properties which are safe, secure and well managed. To help students do this, Wrexham Glyndwr University's Residential and Campus Life team maintain an online web register called Student Pad where you can search for suitable properties to rent in and around the Wrexham area.
Facts & Figures
1887

Year of Establishment
Facilities
Academic Counseling
Accomodation (On Campus)
Campus Security
Campus Shuttle
Career Support
Day Care Centers
Financial Assistance
Food & Dining Sevices
Admissions Requirements
The following requirements must be fulfilled to get admitted to the Wrexham Glyndwr University.
International students are considered on case-by-case basis. There can be some additional requirements, depending on the program you are applying to.
Students are required to submit their original transcripts from their last attended academic institutions. If they are not in English, then submit the translated copies of the same along with the originals.
Applicants must be 18 years old at the time of the beginning of the course.
You need to submit your English language proficiency test scores if you are coming from a non-English speaking country.

Get your letter of acceptance from Wrexham Glyndwr University - Wrexham Campus

Benefits of choosing
⇒

Admission's guaranteed at Top institutes across the world.

⇒

Enjoy exclusive application fee waiver's with Edmissions.

⇒

Unlimited FREE Counselling sessions with Edmission's Experts.

⇒

Get Tips from industry veterans to crack the IELTS exam in 1 week.

⇒

Assistance with scholarships, loans, forex, student accommodation and visa guidance./college/unitedkingdom/wrexham-glyndwr-university-wrexham-campus
Lets get your queries resolved!
Got a question? Ask and discuss with 100,000+ study abroad aspirants and experts
Popular Colleges in United Kingdom
Trending Posts