Herzing College - Montreal Campus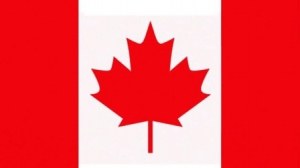 Quebec
About Herzing College - Montreal Campus
Herzing College- Montreal is a private higher education institution established in 1968. Initially, the college was focused on computer technology training, but over time, it broadened its scope of career-oriented education and geographically expanded to include campus locations in Cambridge, Toronto, Ottawa, and Winnipeg. The university is known to offer career-focused education and provides students with the option to pursue the most sought-after courses in the highly reputed industries of education, design, technology, and business.
The college has a reputation for high-quality training programs, enthusiastic instructors, and successful graduates. It provides certificate, diploma, and professional development courses in both French and English in addition to undergraduate and graduate degrees. The college offers all programs to help students become more competitive in the Canadian employment market. Pre-apprenticeship training, construction training, and safety training programs are among the college's unique construction programs.
Services and Facilities
The college campus is located in the heart of downtown Montreal which puts it close to all necessities and fun. The picturesque Montreal institution's campus provides beautiful grounds where students can get a breath of fresh air and relax.
Montreal is known for its variety of arts, music, comedy, sports, and film festivals which are held throughout the year. Studying at the Montreal campus gives students the opportunity to attend grand festivals like the International Jazz Festival, the Franco-Folies, and the Just For Laughs Comedy Festival, among others.
The thrilling Montreal Formula 1 Grand Prix and the International des Feux Loto-Québec, a fireworks competition that lights up Montreal skies at night throughout the summer, are two of the most well-known summer events.
Accommodation
Students have a variety of housing options off-campus in the surrounding areas. Studio flats, paid guest facilities, shared housing complexes, and other options are available to students.
Students can also choose to live in a homestay depending on their preferences. Homestays are an essential part of the student housing system, which offers students a chance to live and experience the living style of natives. Singles, young couples with children and pets, and elderly couples are among the homestay hosts. All homestay lodgings are inspected, and all adults in the household have completed the mandatory criminal background check.
Scholarships
Herzing University offers several scholarships and grants to students. These may be awarded based on financial need, academic achievement, or community affiliations and do not have to be repaid.
Facilities
Sports & Recreation Facilities
Admissions
Every student must fulfil certain requirements before applying for a course in Herzing College at Montreal.
The student must be at least 18 years old at the time of beginning of the course.
The students coming from non-English speaking countries must take IELTS, TOEFL, PTE or other equivalent exams to prove their language proficiency.
Students need to provide original transcripts (including translated transcripts if not in English) from all the academic institutions before making any application request.
Criteria

Requirements

Minimum Age

18 years

Documents Required

Class 10th and 12th marksheets and/or transcripts, Passport

Language Proficiency Test

IELTS Academic Test
TOEFL iBT

Intake

January, September
Note: Since international students are considered on a case-by-case basis, there can be additional requirements while taking admission at the Herzing College - Montreal.
No Experiences Shared yet
Other Popular Colleges in Canada