Royal Roads University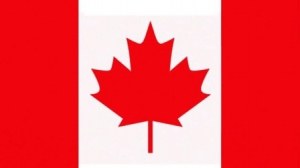 British Columbia
About Royal Roads University
Royal Roads University is a public university founded in 1995 to give students the most up-to-date information through its 'Learning, Teaching, and Research Model (LTRM). It is a research-focused higher education institute located in Colwood, British Columbia. The university is built on the premises of the former Royal Roads Military College, which operated until 1995 when it was granted university status and the ability to award professional degrees. The university is affiliated with the International Association of Universities and the Canadian Bureau for International Education. It is also associated with Universities Canada and the Canadian Virtual University.
The institution offers a variety of undergraduate and postgraduate degree programs along with a range of certificate and diploma courses in business, communication, education, culture, technology, humanitarian studies, tourism, hospitality, environment and sustainability, executive education, transdisciplinary and leadership studies. With over 5,300 students from over 60 countries, Royal Roads University is a lively community representing variety. More than 550 international students make up the student body. With an average class size ranges from 25-30 students, which enables one-on-one attention.
Services and Facilities
The university's main campus is 565 acres in size and has numerous routes set for walking, hiking, and bicycling in the lush nature. Hatley Castle, which has appeared in various television episodes and films, including X2 and X-Men: The Last Stand, Arrow, Smallville, Deadpool, and The Professor, is also located here. The bottom floor of the castle also houses the Royal Roads University Museum, a modest Canadian museum.
The university library has an extensive collection of digital and physical materials for learning, teaching, and research, including over 100 online databases and 48,000 books. The four-story Learning and Innovation Centre, which opened in 2011, features breakout rooms, classrooms, computer labs with cutting-edge equipment, and various social spaces. The Sherman Jen Building, which holds a social centre, conference centre, academic facilities, and dorms, is another prominent structure on campus. This building houses the International Study Centre, with 11 classrooms, laboratories, teaching spaces, offices, and a coffee and snack kiosk. A gymnasium, weight room, fitness studio, swimming pool, computer lab, canteen, boathouse and dock, garage, squash courts, and outdoor tennis are among the other facilities on the site.
Accommodation
RRU also offers temporary on-campus housing options to students that are affordable, convenient, and comfortable. Accommodations are available in the Millward and Nixon buildings, located in the heart of the Colwood campus.
Depending on their needs, students and guests can choose from a variety of options like single and double private rooms, as well as dormitory-style units with communal washrooms. The Habitat Café serves food seven days a week and is a great place to grab a quick meal. Coffee machines, refrigerators, toasters, microwaves, kettles, and cutlery are available in the residence lounges. The stay is managed by Canada Homestay Network (CHN), which provides welcome and warm lodging as well as related custodianship services to international students. RRU students are eligible for special discounts in which the apartment is available on a daily, weekly, or monthly basis.
Scholarships
Scholarships will be provided based on academic excellence as well as demonstrated financial need. Outstanding students accepted into undergraduate or graduate degree programmes will be awarded RRU Scholarships. Royal Roads University offers a variety of financial aid alternatives to students, including grants, awards, research scholarships, and other funding choices. Any full-time Royal Roads University student can apply for a Student Line of Credit.
Notable Alumni
Royal Roads University has a large alumni base, with many successful and well-known graduates. Grad Wasan Jema (Arab Women of Excellence Award Winner), Goffinet Miller (CEO of the Provincial Capital Commission), Gordon Exel (President of Cummins Westport Inc.), Greg Moore (Mayor of Port Coquitlam), and Jim Kyte are among the prominent alumni (Former NHL Player).
Facilities
Sports & Recreation Facilities
Admissions
Though the eligibility requirements differ from course to course, students can apply for admission to Royal Roads University using a standard and flexible application process. Some points that every student must keep in mind before applying are:
Students must be at least 18 years old at the time of beginning of the course.
Students coming from non-English speaking countries must have taken either IELTS, TOEFL, PTE or other equivalent exams.
The university requires original transcripts from all the academic institutions before accepting any application request. However, if the original transcripts are not in English, students need to submit the translated copies of the same and their originals.
Criteria

Requirements

Minimum Age

18 years

Documents Required

Original transcripts from all the previously attended academic institutions.

Language Proficiency Test

IELTS Academic Test
TOEFL iBT
PTE
Note: International students are considered on a case-by-case basis, therefore there can be additional requirements while taking admission in the Royal Roads University.
No Experiences Shared yet
Other Popular Colleges in Canada