Adler University - Vancouver Campus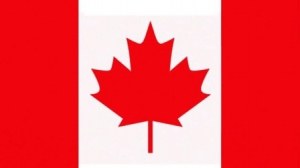 British Columbia
About Adler University - Vancouver Campus
Established in 1952, Adler University is a private, non-profit university. It is located in Vancouver and offers high-quality education to students across its campuses, combined with several online programs. University's courses are designed by an experienced team of professors and industry professionals supported by some of today's leading experts in their respective fields. In addition to this, university also provides students with advanced specialized education that suits their individual interests and needs.
The Vancouver campus of the university offers eight master's degree programs and one doctorate program. It has many support services to provide students with the resources they need in their academic life, including individual assistance and tutoring on writing, thesis and dissertation assistance, peer review services, library materials like books and journal databases etc. The campus also has security surveillance systems to protect its students while they go about their learning journey at this renowned institution of higher education. There are a number of student clubs and associations that help students acquire skills that they might need in the future as well as enjoy socializing with like-minded individuals.
Services and Facilities
The University has invested heavily to provide the best possible amenities to students. It has added new canteen facilities, upgraded its labs, and set up a 'learn-and-play' environment for students. These investments in world-class facilities and contemporary infrastructural facilities clearly underline the University's commitment to providing the best possible education and supporting facilities for its students. The buildings are well-maintained, and all laboratories and classrooms are stocked with the latest technology. The library is well-stocked, and the student union has everything one could ask for, from pool tables and vending machines to meeting rooms and student lounges. One of the major highlights of the campus is its online library which houses thousands of e-books, journals, videos and databases.
Accommodation
Adler University, located in the middle of Vancouver, doesn't offer on-campus residence. Students can choose from the multiple off-campus housing options around Adler University. Since the university is located in the middle of Vancouver, the housing options are generally more expensive than usual. Homestays are another option that students can opt for. Besides, students can find single-room apartments, as well as shared room housing options near the university.
Scholarships
Students of Adler University are not eligible for provincial student loans or Canadian federal. They can work off-campus through Citizenship and Immigration Canada off-campus work permit program and support themselves financially.
Facilities
Sports & Recreation Facilities
Admissions
Admission to Adler University, Vancouver is subject to certain requirements and the eligibility requirements vary as per the program a student applies to. However, there are certain requirements that every student must keep in mind before applying to the college:
Student should be at least 18 years old before taking admission
Student should be proficient in English and must have taken IELTS, TOEFL, PTE or other equivalent exams
Students are required to submit their original transcripts from all the academic institutions they have attended.
Criteria

Requirements

Minimum Age

18 years

Language Proficiency Test

TOEFL/IELTS/ PTE/Duolingo

Documents Required

Official transcripts
Letter of Recommendation
Resume / CV
Statement of Purpose

Intake

January, May, September
Note: International students are considered on a case-by-case basis, therefore there can be some additional requirements while taking admission to Adler University, Vancouver depending on the program a student applies to.
No Experiences Shared yet
Other Popular Colleges in Canada