Algoma University - Brampton Campus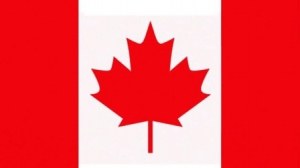 Ontario
About Algoma University - Brampton Campus
Algoma University was established in 1965 as an open university with an affiliate of Laurentian University in Sudbury. Later on, in 2008, it was granted its charter, with which it achieved full autonomous university status. It has its main campus in Sault Ste. Marie, Ontario, Canada. Today, it offers more than 30 programs through its three faculties, including Faculty of Sciences, Faculty of Social Sciences and Faculty of Humanities. It is a student-centred and teaching-focused institute specialized in liberal arts, sciences, management and professional degree programs.
Brampton campus is conveniently located in the middle of the city. During leisure hours, students can enjoy great shops, restaurants, arts, entertainment, parks and culture. Directly beside the campus is Garden Square which offers free entertainment throughout the year. Multiple events and festivals like culture days, the festival of liberty diversity, winter lights weekend, just to name a few.
Services and Facilities
To promote research and innovation, the university has established a dedicated centre named Essar Convergence Centre. It also has a pub and entertainment hub named a speakeasy. Besides these, the Wishart library and residential school centre are available for students. There are plenty of student involvements on campus including Student Clubs, Student Union, and Student Volunteer programs. There are more than 25 active sports clubs and more than 15 recreational clubs for students to join. In addition to this, the university offers both - intramural and varsity sports for students.
Algoma University's cultural, academic, and social activity programs make for a unique, valuable, and life-changing experience for every student.
Accommodation
Algoma University provides students with several on-campus housing at Spirit Village Dormitory, Algoma Dormitory, and Spirit Village Dormitory. All the housing centres have single rooms that are fully equipped with all the needed amenities and provide a safe, secure and comfortable environment. The Algoma Dormitory can accommodate 96 students in individual rooms while the Spirit Village Dormitory can accommodate 45 students. Students can make their own food in the shared kitchen.
Scholarships
Algoma University helps students financially through fee waivers, and scholarships to study in Canada. It offers both need-based and merit-based financial aids to international students. Some of the options for international students are:
Entrance Scholarships
Chancellor's Award
President's Award
Notable alumni
Algoma University has produced successful people from different fields all throughout the years. Some of them are Michael Cachagee (Famous Teacher, Activist, and Speaker), Ryan Harnden (Canadian Curler), Josephine Mandamin (Founder of Mother Earth Water Walkers), Shirley Fletcher Horn (First Chancellor of Algoma University) and Joanne Robertson (Well known Author).
Facilities
Sports & Recreation Facilities
Admissions
Admission to Algoma University - Brampton Campus is dependent on meeting certain criteria, which vary depending on the program to which a student applies.
Student should be at least 18 years before taking admission.
Student should be proficient in English and must have taken IELTS, TOEFL, PTE, Duolingo or other equivalent exams.
Students are required to submit their original transcripts from all the academic institutions they have attended. If the transcripts are not in English, then students need to submit the translated copies of the same along with the originals.
Criteria

Requirements

Minimum Age

18 years

Language Proficiency Test

IELTS, TOEFL, PTE

Documents Required

Official transcript of study from all academic institutions
A high school average of 70% and above
Medical Insurance
LOR
CV/Resume
SOP
Financial documentation

Intake

May
Note: International students are considered on a case-by-case basis, therefore there can be some additional requirements while taking admission in Algoma University - Brampton Campus, depending on the program a student applies to.
No Experiences Shared yet
Other Popular Colleges in Canada