Ashton College - Abbotsford Campus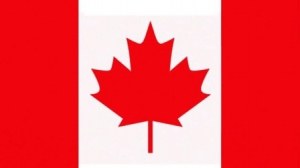 British Columbia
About Ashton College - Abbotsford Campus
Ashton College is a private post-secondary academic institution founded in 1998. With two campuses in Vancouver and Abbotsford, British Columbia, it was originally designed to serve the educational needs of the region's immigrant population. Being a leader in its field for over 15 years, Ashton College offers associate degrees and bachelor's degrees in multiple disciplines including business, finance, immigration consulting, human resources and health care.
Ashton College offers more than 25 courses and programs in various professional fields. The college also offers various part-time, full-time, and short-term courses (even online). It has been accredited by professional associations and Canadian licensing bodies such as the Forum of International Trade Training (FITT), the Immigration Consultants of Canada Regulatory Council (ICCRC), and the Financial Advisors Association of Canada (Advocis) to name a few.
Ashton College has a grand architecture that makes learning more focused and productive than ever before. The classrooms foster an environment in which individual students receive one-on-one attention and personalized learning to enhance the overall experience on campus. Abbotsford campus supports its community through mentorship opportunities, networking events and volunteering efforts; providing students with everything they need to succeed.
Services and Facilities
Abbotsford campus provides the most cutting-edge facilities to its students. It is one of the most impressive campuses in Canada. Abbotsford Campus offers world-class facilities to its students. These include Interactive whiteboard technology, audio-visual facilities and many more. Apart from the facilities, there is a range of student resources at the Abbotsford campus. These include the library, computer labs, classrooms, and a reception.
Ashton College is committed to providing employment for its students and alumni. In doing so, it has continued to grow and evolve as a college, which has allowed it to collaborate with other colleges and institutes and provide top-notch educational and employment opportunities to students. It has embarked on a quest to explore new ways to educate students and provide them with opportunities to grow in their fields and beyond the classroom.
Accommodation
College provides on-campus accommodation to students. The college provides fully furnished apartments and family housing units to students. Besides, dormitories are other options available.
Scholarships
College provides scholarships to help students find the money they need to cover their tuition, supplies and other expenses. Anyone can apply for these scholarships, but there are a number of factors that make some people more likely to win. Some of these factors include applying early, demonstrating extracurricular activities, having a good GPA and more. In addition to scholarships provided by the college, outside sources also offer scholarships. Some of the options that international students can seek are:
Ashton College bursaries for immigrants.
Full-time tuition bursaries to a maximum value of $8,000 each.
StudentAid- British Columbia
Ashton College Achievement Awards
External Awards and Bursaries
Facilities
Sports & Recreation Facilities
Admissions
Admission to Ashton College - Abbotsford Campus is subject to certain requirements and the eligibility requirements vary as per the program a student applies to. However, there are certain requirements that every student must keep in mind before applying to the college:
Student should be at least 18 years old before taking admission
Student should be proficient in English and must have taken IELTS, TOEFL, PTE or other equivalent exams
Students are required to submit their original transcripts from all the academic institutions they have attended.
Criteria

Requirements

Minimum Age

18 years

Language Proficiency Test

TOEFL, IELTS, PTE

Documents Required

Original transcripts from all the academic institutions they have attended
Two letters of appraisal
Financial guarantee document
Additional requirements (may be required)
Note: International students are considered on a case-by-case basis, therefore there can be some additional requirements while taking admission to Ashton College - Abbotsford Campus, depending on the program a student applies to.
No Experiences Shared yet
Other Popular Colleges in Canada