Brescia University College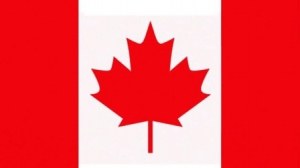 Ontario
About Brescia University College
Brescia University College is a highly ranked institution of higher education for women located in London, Ontario, Canada. It is associated with Western University, a Catholic liberal arts women's institution in London that is the region's third-largest university. Founded by the Ursuline Sisters of Chatham in 1919 as the Ursuline College, the university is Canada's only women's university that began its operations in an old converted mansion in downtown Toronto. The college underwent significant academic and structural adjustments over the years until renaming itself Brescia College in 1963. In 2001, the institution adopted its current name. It is a member of the Council of Ontario Universities, the Association of Commonwealth Universities, and the International Association of Universities.
Brescia University College offers a range of undergraduate and doctoral programs in management, organizational studies, arts and science, foods and nutritional sciences. It also provides a variety of certificate courses and preparation programs.
Services and Facilities
Brescia University College is conveniently located in a wonderful setting for students in every way. There are various buildings, paths, green spaces, and parking spots on the campus. The primary building of the institute is the Mother St. James memorial building, which contains all of the major classrooms, administrative offices, and a variety of student services. The business office, Mother St. James Memorial Auditorium, The Hive and a computer lab are all located there.
The same building also has the Beryl Ivey Library, which houses a collection of unusual and rare printed and digital resources for learning, teaching, and research available to both professors and students. Smart classrooms, high-tech food laboratories, and administrative offices are available in Ursuline Hall. Students also have access to sports and recreation facilities offered at the University of Western Ontario.
Accommodation
On-Campus Accommodations: Brescia University College provides on-campus housing for its students, which has the capacity to accommodate a little over 300 students. Each room features built-in 7-foot floor-to-ceiling closets, a queen-sized bed, an ergonomic and fully-adjustable desk chair, and numerous other amenities. The residence is securely protected, with a swipe card entry and front desk security available 24 hours a day, seven days a week.
Off-Campus Housing: Students have a variety of alternatives for off-campus housing in the surrounding areas as well. Options like studio flats, paid guest facilities, shared housing complexes, and others are easily available to students.
Scholarships
University offers multiple scholarships to students. It provides guaranteed entrance scholarships to students who have a final admission average of 80% (equivalent) or higher.
Notable Alumni
Brescia University College has around 8,000 alumni worldwide. Some of the notable alumni members are Margaret Chan Fung Fu-Chun (famous Chinese Physician and former Director-General of the World Health Organization) and Beryl Ivey (Philanthropist).
Facilities
Sports & Recreation Facilities
Admissions
Brescia University College has different eligibility requirements for various courses. Still, some requirements are common for every student:
Student must be at least 18 years of age at the time of admission.
Student from a non-English speaking country must take IELTS, TOEFL, PTE or other equivalent exams to prove their language proficiency.
Student need to provide original transcripts from all the previously attended academic institutions before making any application request (if the original transcripts are not in English, students need to submit the translated copies of the same and their originals).
Criteria

Requirements

Minimum Age

18 years

Documents Required

Original transcripts, Valid Passport

Language Proficiency Test

IELTS Academic Test
TOEFL iBT
PTE
Note: Since international students are considered on a case-by-case basis, there can be additional requirements for taking admission in Brescia University College.
No Experiences Shared yet
Other Popular Colleges in Canada