British Columbia Institute of Technology - Annacis Island Campus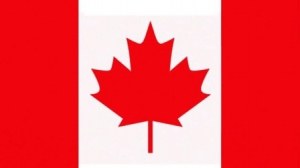 British Columbia
About British Columbia Institute of Technology - Annacis Island Campus
British Columbia Institute of Technology (BCIT) is a public post-secondary institution founded in 1964. It has four campuses: Aerospace campus, Marine campus, Annacis Island campus and the main campus in Downtown Vancouver. Additionally, it has 10 other satellites located around the province amongst the various communities of Greater Vancouver.
Annacis Island Campus of BCIT is located in Delta. The 142,000-square-foot facility is home to motive power programs offered by BCIT and Vancouver Community College. These programs train heavy-duty mechanics, railway conductors, diesel mechanics, transport trailer mechanics, commercial transportation mechanics, and forklift operators.
The campus provides an education that goes beyond textbooks and classrooms. Students here gain the real-world experience, technical skills, and problem-solving ability needed to lead innovation in a rapidly changing workforce.
Services and Facilities
Annacis Island Campus of BCIT has great learning spaces, including labs, green roofs, broadcast studios, energy grids, classrooms, waterways and forests. The campus is well-equipped with all the technologies and amenities including a Test centre, Media Works, ehPod computer labs and Trade Learning. All classrooms are well-equipped with all the facilities including free wi-fi, a comfortable study area and much more. It has several recreation buildings, fitness centres, yoga & pilates, gym, dance classes, martial arts and sports facilities.
Accommodation
BCIT's on-campus housing is located on the Burnaby Campus, adjacent to the sports field and campus recreation facilities. All the living spaces are well furnished with all the amenities needed by a students
Scholarships
Student financial aid & awards are available to help students fund their education. A great resource for finding and understanding scholarships, loans, grants, and bursaries, the financial aid team can help student's determine what they're eligible for and how to access it. Institute has a dedicated International Student Centre that helps international students to know about scholarships and awards for international students studying in Canada.
Notable Alumni
British Columbia Insitute of Technology (BCIT has a network of alumni, working excellently in their respective domains. Some renowned names include Mozhdah Jamalzadah (Afghan singer), Jillian Harris (Canadian television personality), Rob Brown (Canadian Journalist) and
Vera Kobalia (Georgian Politician).
Facilities
Sports & Recreation Facilities
Admissions
Admission to British Columbia Institute of technology - Annacis Island Campus is subject to certain requirements and the eligibility requirements vary as per the program a student applies to. However, there are certain requirements that every student must keep in mind before applying to the college:
Student should be at least 18 years old before taking admission
Student should be proficient in English and must have taken IELTS, TOEFL, PTE or other equivalent exams
Students are required to submit their original transcripts from all the academic institutions they have attended.
| | |
| --- | --- |
| Criteria | Requirements |
| Minimum Age | 18 years |
| Language Proficiency Test | TOEFL/IELTS/ PTE |
| Documents Required | original transcripts from all the academic institutions |
| Intake | January, May, September |
Note: International students are considered on a case-by-case basis, therefore there can be some additional requirements while taking admission to British Columbia Institute of technology - Annacis Island Campus, depending on the program a student applies to.
No Experiences Shared yet
Other Popular Colleges in Canada