British Columbia Institute of Technology - Burnaby Campus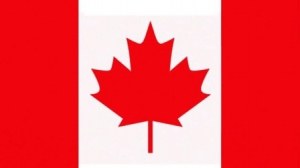 British Columbia
About British Columbia Institute of Technology - Burnaby Campus
The five campuses of British Columbia Institute of Technology in the province of the same name offer an array of certificate, diploma and degree programs in business and media, engineering and technology, health sciences and trades, applied and natural sciences, and computing and information. With the main campuses, the institute also provides satellite locations.
The education model of the institute emphasizes advancing and launching careers with the right kind of skills. It aims to help skilled professionals upgrade their knowledge to meet the expectations of the contemporary market. The curriculum and additional opportunities help students put theory into practice in a single comprehensive learning process. BCIT has international partnerships in education, training and research in East Asia, Central America, Eastern Europe and South America.
Class sizes are small at BCIT. The many collaborations help industry partners to make sure students get hands-on training while they pursue education. Project-based learning and applied internships allow students to gain a competitive edge.
Services and Facilities
BCIT offers non-academic services for students' health and well-being. Numerous workshops, events and activities are held each session for students to indulge in extra-curricular pursuits and develop soft skills. The recreation centre makes for a brilliant place to unwind.
The Burnaby Campus houses many specialized learning spaces including classrooms, labs, simulators, broadcast studios, energy grids, waterways, simulators, shops, forests, waterways and parking lots.
Accommodation
BCIT's Burnaby campus has an on – campus housing facility. The accommodation is a safe and comfortable living space with an environment that makes for a favourable place for education and self-growth.
Living and learning with fellow suitemates, students enjoy and learn better from each other and their experiences. The housing facility provides opportunities to share experiences with people from different cultural backgrounds.
For off-campus housing search, BCIT provides valuable information on listing and tips and tricks.
Scholarships
BCIT offers multiple scholarships, awards, bursaries and other financial aid to international students entering an eligible full-time BCIT program. Entrance awards of the university recognize academic and non-academic achievements of students.
Facilities
Sports & Recreation Facilities
Admissions
Admission to British Columbia Institute of Technology - Burnaby Campus is subject to certain requirements and the eligibility requirements vary as per the program a student applies to.
The student should be 18 years of age before taking admission.
The student must have taken either TOEFL, IELTS, PTE or an equivalent English language proficiency exam
The student is required to submit their original transcripts (and translated ones if the originals are not in English) from all the academic institutions they have attended.
| | |
| --- | --- |
| Criteria | Requirement |
| Minimum Age | 18 years and/or grade 12 education |
| Language Proficiency Test | IELTS/ PTE /TOEFL |
| Documents Required | Passport, Class 10th and 12th Mark sheets and/or transcripts |
| Intakes | January, May, September |
Additional requirements depend on the programs applied to, at British Columbia Institute of Technology – Burnaby Campus.
No Experiences Shared yet
Other Popular Colleges in Canada