Canadian College of Massage & Hydrotherapy - Cambridge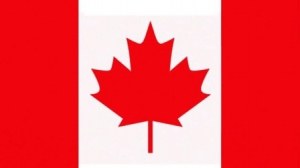 Ontario
About Canadian College of Massage & Hydrotherapy - Cambridge
The Canadian College of Massage and Hydrotherapy is Canada's oldest massage therapy institution, having been established in 1946. The state-of-the-art facilities, knowledgeable instructors, and friendly community make CCMH one of the best massage therapy schools in Canada. The CCMH curriculum prepares students for a successful career after graduation, whether they choose to work for themselves or for a well-established company. The Massage Therapy curriculum at the Canadian College of Massage and Hydrotherapy has a 70-year track record of accomplishment.
The Canadian College of Massage and Hydrotherapy has five fantastic campus sites across Canada. In Halifax and Toronto, the Canadian College of Massage and Hydrotherapy has outstanding campus locations. Canadian College of Massage and Hydrotherapy is a leading provider of massage therapy education all around the world. In addition to offering the finest quality education to its students, CCMH meets the accreditation standards for licensed massage therapy training colleges. The college offers courses in anatomy, neurology, kinesiology, and remedial exercise, among others.
The Canadian Massage Therapy Council for Accreditation (CMTCA) has granted CCMH full accreditation, making it the first massage therapy college in the Maritimes to acquire this award. This award recognizes the high quality of a CCMH education. Massage therapy is especially important in preventative medicine, as it helps patients deal with the stresses of everyday life and maintain their health and well-being.
Services & Facilities
Students will learn how to develop their natural abilities and perform basic massage in the popular Introduction to Massage Therapy course. Basic vocabulary, bodily mechanics, theoretical principles, and massage application are all covered in this course.
Massage Therapy is an excellent career choice. Students will be awarded for their efforts. Their direct assistance to those in need will make a significant difference in people's lives. Therapy is one of the most in-demand professions in today's healthcare. Student careers can accompany them across Canada and around the world. They will be well compensated. Besides, they will be able to live a more flexible lifestyle. Students will have the opportunity to be their own boss and set their own schedules.
Accommodation
From classic dorms to modern suite-style rooms, CCMH has a variety of housing options. The school administration provides on-campus housing accommodations based on the preferences of students and the availability of such choices. Students can choose from a variety of off-campus housing alternatives in the surrounding locations. Studio flats, paid guest facilities, shared housing complexes, and other options are available to students.
Homestays are an important part of the student housing system. Students can choose to remain in a homestay or not, depending on their preferences. All homestay facilities have been inspected, and all adults in the house have completed the mandatory criminal background check.
Scholarships
Hand & Stone Massage and Facial Spa Canada is pleased to announce the availability of a Future Massage Therapist Scholarship for CCMH students in Ontario.
Facilities
Sports & Recreation Facilities
Social and Cultural Events
Volunteer & Community Outreach Programme
Admissions
Admission to the Canadian College of Massage and Hydrotherapy - Cambridge is dependent on meeting certain criteria, which vary depending on the program to which a student applies.
Student should be at least 18 years before taking admission
Student should be proficient in English and must have taken IELTS, TOEFL, MELA or other equivalent exams
The transcripts from all academic institutions attended by the student are required to be submitted. The transcripts must be translated if they are not in English.
| | |
| --- | --- |
| Criteria | Requirements |
| Minimum Age | 18 years |
| Language Proficiency Test | TOEFL, IELTS ,MELA |
| Documents Required | Official transcript from all academic institutions |
| Intake | January, August |
Note: International students are considered on a case-by-case basis, therefore there can be some additional requirements while taking admission to Canadian College of Massage and Hydrotherapy - Cambridge, depending on the program a student applies to.
No Experiences Shared yet
Other Popular Colleges in Canada