Canadian College of Massage & Hydrotherapy - Halifax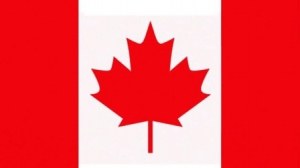 Nova Scotia
About Canadian College of Massage & Hydrotherapy - Halifax
Since 1946, CCMH has been providing top-notch massage therapy education. The 11,000 sq. ft. campus is home to approximately 100 students and over 30 faculty and is located in midtown Halifax, adjacent to the Halifax Shopping Centre, with excellent access to transit and free parking, coffee shops and restaurants. A busy Public Intern Clinic works 5-6 days a week on campus, in addition to academic and practical education. The state-of-the-art facilities and knowledgeable instructors make CCMH one of the best massage therapy schools in Canada. CCMH has received full accreditation from the Canadian Massage Therapy Council for Accreditation (CMTCA) - CMTCA is an organization that recognizes education and training in the Canadian massage therapy industry.
Around the world, CCMH provides the finest quality massage therapy education. CCMH meets the accreditation standards for licensed massage therapy training institutes, in addition to providing the highest quality education to its students. Anatomy, neurology, kinesiology, and remedial exercise are among the courses offered at the college. A lot of students start and run their own practices and businesses using the skills they learned throughout the program.
The Canadian College of Massage and Hydrotherapy is Canada's first and most prestigious massage therapy college. The CCMH offers students a unique and rewarding career in health care, with a foundation built on more than half a century of quality education, service, and experience. The Halifax campus is one of the campuses of CCMH.
Services and Facilities
The campus has an amazing infrastructure that's very convenient for students. There are a number of practice-oriented curricula students can choose from to make the most of their education. Students have a lot of opportunities to get involved in campus life. The campus offers a wide range of services including a cafe, gym, library, and a lot more. Students often enjoy the cafe, where they can grab a snack or meal and relax for the day. They also enjoy the gym, where they can work out to stay in shape and relieve stress. Another popular service is the library, which offers all of the resources students could ever need. Besides, students can take martial arts classes, learn self-defense, and even compete in tournaments.
The college provides job search information as well as access to employment boards. Students learn how to start a successful career in this fast growing world of healthcare. Students who are interested in health and the human body and want to start a successful professional career with plenty of prospects owe it to themselves to check into Massage Therapy and/or Spa Practice.
Accommodation
The college has a variety of housing options for students. Old-style dorms, modern suites, and studio flats are the most common choices. The institution also offers paid guest facilities and shared housing complexes.
Scholarships
In Canada, students can access external scholarships for educational purposes. Over the years, many scholarships have been offered by the Government of Canada, and by several institutions including the provincial governments, major universities, professional organizations and individual donors.
Facilities
Sports & Recreation Facilities
Social and Cultural Events
Volunteer & Community Outreach Programme
Admissions
Admission to the Canadian College of Massage and Hydrotherapy - Halifax is dependent on meeting certain criteria, which vary depending on the program to which a student applies.
Student should be at least 18 years old before taking admission
Student should be proficient in English and must have taken IELTS, TOEFL, MELA or other equivalent exams
The transcripts from all academic institutions attended by the student are required to be submitted. The transcripts must be translated if they are not in English.
| | |
| --- | --- |
| Criteria | Requirements |
| Minimum Age | 18 years |
| Language Proficiency Test | TOEFL, IELTS, PTE |
| Documents Required | Official transcript of study from all academic institutions |
| Intake | January, August |
Note: International students are considered on a case-by-case basis, therefore there can be some additional requirements while taking admission to the Canadian College of Massage and Hydrotherapy - Halifax, depending on the program a student applies to.
No Experiences Shared yet
Other Popular Colleges in Canada