Canadian Institute of Management and Technology (CIMT) - Scarborough Campus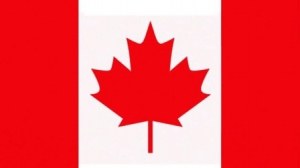 Ontario
About Canadian Institute of Management and Technology (CIMT) - Scarborough Campus
The Canadian Institute of Management and Technology (CIMT) College is a private career college recognised under the Private Career Colleges Act of 2005 and a member of the Ontario Association of Career Colleges and the National Association of Career Colleges. Since 1998, Canadian Institute of Management and Technology has guided and trained both domestic and foreign students by offering learning experiences that match international standards and benchmarks. The college offers opportunities for professional growth and development in technology, healthcare, business, and management. The institute offers four sites in the Greater Toronto Area: Malton Campus, Mississauga Campus, Brampton Campus, and Scarborough Campus. All sites are near to the International Airport and have easy access by air, bus, and train. Through its strictly controlled entrance and placement procedure, Canadian Institute of Management and Technology assists every student in selecting the correct career path.
There are a wide variety of diplomas and postgraduate certificates available at the college in a variety of fields. Additionally, preparatory and skill advancement courses, as well as brief training courses for industry-specific and regulatory professions, are all available in a variety of delivery formats such as full-time, part-time, or weekend classes, allowing students to easily balance their work and private lives.
The college also provides an opportunity for professional development and growth in the fields of healthcare, management, and technology. In addition, the institution offers opportunities for professional development and advancement in the disciplines of healthcare, management, and information technology (IT). Students are assisted in improving their careers by the school, which provides them with a proper balance of practical and theoretical instruction.
Services and Facilities
Canadian Institute of Management and Technology provides excellent student services and makes students feel at ease the moment they arrive at campus. The services were created with the convenience of students in mind. Some facilities offered by the institute are services for the disabled, services for health and dentistry, services for mental health and counseling, sports and recreation centers, campus tours and open houses, new student orientation, center for international student services, cultural and social events and campus safety
Accommodation
The surrounding neighborhood offers a range of off-campus housing possibilities, including single-family houses and duplexes, apartments and rooms for rent, as well as a number of other living options.
Accommodations in private homes are available, and the institute's partners do all they can to connect students with hosts who have similar interests and tastes to them. There is a wide range of backgrounds represented among homestay hosts. All the host families provided by the institute are welcoming, friendly and hospitable.
Scholarships
The Canadian Institute of Management and Technology offers multiple scholarships to international students.
Facilities
Internship & on-the-job training
Admissions
Students should be aware of the following requirements before applying to the Canadian Institute of Management and Technology (CIMT) - Scarborough Campus. The following are some of the qualifying criteria:
Before applying for admission, a student must be at least 18 years old.
IELTS, TOEFL, PTE, or an equivalent exam must have been taken by the student.
To be eligible for a scholarship, a student must present official transcripts from all of the colleges and universities they have attended. Translated copies of transcripts must be supplied along with the original transcripts if they are not in English.
Criteria

Requirements

Minimum Age

18 years

Documents Required

Original transcripts, Passport, Proof of English Language Proficiency Score

Exams Accepted

IELTS Academic Test
TOEFL iBT
PTE
Duolingo

Intake

January, February, March,April, May, June, July, August, September
Applicants at Canadian Institute of Management and Technology - Scarborough Campus must meet additional prerequisites depending on the programmes they are applying to.
No Experiences Shared yet
Other Popular Colleges in Canada