Canadian Tourism College - Surrey Campus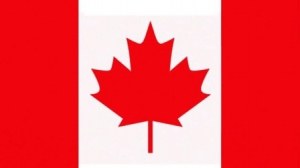 British Columbia
About Canadian Tourism College - Surrey Campus
Canada's Canadian Tourism College (CTC), founded in 1980, has established itself as a national and worldwide leader in the provision of world-class travel, tourism, and hospitality training and education to its national and international students. Canadian Tourism College was accredited by the Private Career Training Institutions Agency (PCTIA) of British Columbia in 1995 and is also a recipient of the Education Quality Assurance (EQA), which speaks highly of the standards and quality that the college maintains in terms of integrity, curriculum, and educational competence, all of which have been recognized.
The flexible class schedule enables students to maintain a healthy work-life balance, while industry experts, drawing on their substantial knowledge and experience, construct curricula and training routes that prepare students for successful and happy careers after completing their courses.
The warmth, friendliness, and positive attitude shared by the faculty and students alike creates a friendly and comfortable environment for every new candidate seeking to further their studies at the institution, which is presently regarded as a leader in the tourism and travel business.
The Travel & Tourism, as well as the Hospitality programs at Canadian Tourism College, are among the finest in Canada. Students who desire to combine their normal curriculum with paid job experience may do so via cooperative education programs.
There are two online programs offered by CTC as well: the Travel Agent Certificate and the Events & Meeting Planning Certificate.
International students who are not proficient in English may take advantage of online English Assessment and in-person English Assessment courses, which are both accessible. With a great connection with the alumni of this college, it becomes easy for the students to gain access to the job market and enhance their careers.
Services and Facilities
Canadian Tourism College has built a name for itself by providing superior student services to its students. This College offers a wide range of student services that benefit both existing and new students in a variety of ways. Among them are the following; Services for Health and Dentistry, Services for Mental Health and Counseling, Sports and Recreation Centers, Center for Student Connection, Orientation Program with Open Houses and Campus Tours, Community Service Program.
Accommodations
The Canada Tourism College does not provide housing for its students on campus.
Students have several choices when it comes to locating an off-campus residence in surrounding locations such as the Lower Mainland. Students may choose from a variety of housing options, including studio flats, paying guest facilities, shared apartment complexes, and more.
Homestays are an important part of the student housing infrastructure. In accordance with their preferences and discretion, students have the option to participate in homestay programs. Homestay hosts range from single individuals to young couples with children and pets, as well as elderly couples. All homestay accommodations have been inspected, and all adults who will be staying in the house have undergone the appropriate criminal background check.
Scholarships
The Canadian Tourism College provides a variety of scholarships in Canada to overseas students who are studying there. The scholarship value varies from 500 to 10,000 CAD in yearly scholarships depending on the high school attended.
Scholarships in British Columbia are available in a variety of disciplines and credentials. A variety of scholarships, such as the Gen M Quarterly scholarship, UNBC leadership prizes, and the President's scholarship, are available via this organisation. It is a one-stop shop for all things. Canada and the province of British Columbia Loans for students- Students will get financial assistance in the form of loans, grants, and scholarships once the application period opens in July. They also provide assistance with debt repayment via various schemes.
Notable Alumni
Some of the notable alumni in this college are Stephanie Mejia, Kelsie Meaden, Frank Vo, Shannon Weatherill, Nathan Elander and Ozzy Goksel.
Admissions
Canadian Tourism College - Surrey Campus is subject to certain requirements and the eligibility requirements vary as per the program a student applies to.
Before seeking admission, a student must be at least 18 years old.
IELTS, TOEFL, PTE, or an equivalent exam must be taken by the student.
To be considered for admission, a student must present official transcripts from all of the colleges and universities they have attended. Translated copies of transcripts must be supplied along with the original transcripts if they are not in English.
Criteria

Requirements

Minimum Age

18 years

Documents Required

Original transcripts, Passport

Language Proficiency Test

IELTS Academic Test
TOEFL iBT
PTE
Duolingo
For several programmes at the Canadian Tourism College - Surrey Campus, applicants must complete extra requirements.
No Experiences Shared yet
Other Popular Colleges in Canada