Canadore College - Stanford Brampton Campus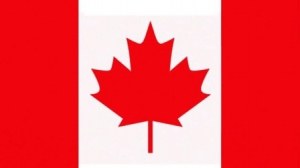 Ontario
About Canadore College - Stanford Brampton Campus
Canadore College, founded in 1967, provides students with the best learning environment possible. It is one of the most sought-after colleges in the province. College priorities include student success, quality of programs and services, community engagement, sustainability, and innovation.
Canadore attracts students from 15 different nations. It provides over 80 courses in a variety of subjects, including aviation, health, business management, law and justice, and many others. Canadore College boasts a 76 percent graduate employment rate, a 100 percent employee satisfaction rate, and a 79 percent student happiness rate, all of which are greater than the norm for all Ontario colleges. To help students with placement, the college offers its own job portal. More than 5600 students are enrolled on the campus at the same time.
Services & Facilities
Students can begin with a warm and welcoming environment, highly skilled professors and caring support staff, and modern amenities. Its innovative educational approach is based on the belief that a combination of academics and practical experience will better prepare students to meet the demands of the global workplace. The college also helps students with the organization of campus festivities, the promotion of various campus activities, and the offering of personalized classroom presentations and workshops, among other things.
Canadore college career center can assist with:
Employment Documents: creating or updating resumes, cover letters, portfolio review
Job Search Supports: how to job search, electronic application systems, navigating job fairs
Interview Preparation: mock interviews, practice questions, what to bring
Networking: how to get connected, using LinkedIn, creating an elevator pitch
Entrepreneurship Support: learn from successful community business partners how to start up
Volunteer Opportunities: community opportunities to build your skills and civic responsibility
Mentorship: connecting the Alumni and students to those that "have been there, done that".
Canadore provides Sport and Wellness programs that are suited to the specifications of students' timetables and lifestyles. It offers recreational, extramural, and varsity teams and leagues, as well as fitness and wellness workshops and facilities, as well as a variety of leisure and enjoyable events and activities.
Accommodation
College accommodation features three apartment-style residences at the bottom of College Drive in North Bay that can accommodate 675 students. The secure buildings are wheelchair accessible, and every suite has a full kitchen with ovens and stoves, making it the only college residence in Ontario to do so. With gated entrances, a front desk staffed 24 hours a day, and video surveillance cameras, the house provides a safe and secure housing alternative. College residence provides an excellent opportunity to meet new people and form lifelong friendships. The college not only provides a place to live but also a welcoming and a safe environment for students to become involved and grow as members of the community.
Scholarships
Canadore College has been providing scholarships to deserving students since 1972. Academic excellence, attendance, and overall contribution to the classroom are all factors that go into awarding scholarships.
Notable alumni
Some of the notable alumni of Canadore College are Susan Hay (Television presenter Anchor/Producer), Carey Bond (Retired president of Sikorsky Global Helicopters and Chief Marketing Officer), Frankish (Retired host of CityTV's hit Breakfast Television show), Brenda McLay (Owner and Operator of Near North Laboratories)
Facilities
Sports & Recreation Facilities
Admissions
Admission to Canadore College - Stanford Brampton Campus is dependent on meeting certain criteria, which vary depending on the program to which a student applies.
Student should be at least 18 years or more before taking admission
Student should be proficient in English and must have taken IELTS, TOEFL, PTE, CAEL, ITEP, Duolingo or other equivalent exams.
Students are required to submit their original transcripts from all the academic institutions they have attended. If the transcripts are not in English, then students need to submit translated copies of the same along with the originals.
| | |
| --- | --- |
| Criteria | Requirements |
| Minimum Age | 18 years old |
| Language Proficiency Test | IELTS, TOEFL, PTE,CAEL, ITEP, Duolingo |
| Documents Required | Official transcripts from all previous academic institutions |
| Intake | January, May |
Note: International students are considered on a case-by-case basis, therefore there can be some additional requirements while taking admission to Canadore College - Stanford Brampton Campus, depending on the program a student applies to.
No Experiences Shared yet
Other Popular Colleges in Canada