Canadore College - Stanford Toronto Campus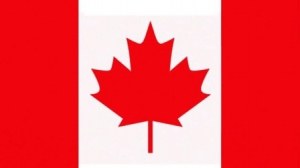 Ontario
About Canadore College - Stanford Toronto Campus
Canadore College was founded in 1967. It is a school that strives to accommodate the needs of each and every student who passes through its doors. Although Canadore was originally founded as a campus of another institution, Cambrian College, it eventually became an independent college in 1972. Today, Canadore has eight campuses across the country namely West Parry Sound Campus, Aviation Campus, College Drive Campus, Commerce Court Campus and four urban campuses in Stanford Brampton Campus, Stanford Mississauga Campus, Stanford Scarborough Campus and Stanford Toronto Campus. It has one of the highest graduation rates in Canada.
Canadore College is very popular among international students due to its exceptional employment rate, amazing employee satisfaction as well as high student job satisfaction which is higher than the average for all colleges in Ontario. It offers diplomas, bachelor's degrees and certification programs in many disciplines like health, aviation, business management, law and justice among others. College not only meets but exceeds the expectations of students from all across the globe.
Services & Facilities
The college has great infrastructure which is not just limited to the beautiful campus, but also the wide range of students' activities and services provided. From counselling support and even shopping malls and hostels, students have it all within their reach. The campus is easily accessible via road, rail and airways. Additionally, the college has its own career services department to assist students with finding employment after graduating or obtaining their certification or diploma. Besides, college truly represents the rich sports culture of Canada and encourages students to actively participate in a variety of sports like soccer, volleyball, ice hockey, cricket etc.
Accommodation
College provides both on-campus and off-campus accommodation for students. International students can access accommodation only on the North Bay campus. All the needed facilities like a fitness room, game room, TV, 24/7 front desk staff, laundry, Wi-Fi etc are provided to students. Rooms have a closet, desk and chair, double extra-long bed, high-speed internet and well-equipped kitchen.
Scholarships
Canadore College offers financial aid opportunities for its students on the basis of attendance, contribution to the college and academic excellence. Besides, international students can take advantage of several scholarships for studying in Canada. In addition to scholarships, students can work on campus under the work-study program for a maximum of 20 hours per week and manage their finances.
Notable alumni
The college has a very strong alumni network of around 46,000 alumni spread all across the world.
Famous personalities like Kevin Frankish (breakfast television host), Dana Hauser (first female chef of Fairmont), Derek Elliot (politician from libertarian part), Lorraine Rekmans (politician from the green party), Bryce Hallett (Animator), have graduated from Canadore College.
Admissions
Admission to Canadore College - Stanford Toronto Campus is subject to certain requirements and the eligibility requirements vary as per the program a student applies to. However, there are certain requirements that every student must keep in mind before applying to the college:
Student should be at least 18 years old before taking admission
Student should be proficient in English and must have taken IELTS, TOEFL, PTE or other equivalent exams
Students are required to submit their original transcripts from all the academic institutions they have attended.
Criteria

Requirements

Minimum Age

18 years

Language Proficiency Test

TOEFL/IELTS

Documents Required

High School transcripts
International Credit Transfer Evaluation Report
Statement of Purpose
Graduate Applicants have to provide additional documents like letters of reference, academic statements, Resume, as well as appear for an online interview.

Intake

January, May
Note: International students are considered on a case-by-case basis, therefore there can be some additional requirements while taking admission to Canadore College - Stanford Toronto Campus, depending on the program a student applies to.
No Experiences Shared yet
Other Popular Colleges in Canada