CDI College - Vancouver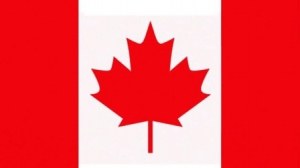 British Columbia
About CDI College - Vancouver
CDI College is a private Canadian college. It was established in 1970 as Toronto School of Business and now provides programs in Business, technology, health care, early childhood education, legal studies, and art and design. The CDI College Vancouver campus is located in the heart of the city's downtown centre, just minutes away from both the city's bustling business sector and the city's scenic shoreline.
There are 23 campus locations in five provinces, including British Columbia, Alberta, Manitoba, Ontario, and Quebec, with over 900 teachers and staff and over 8,000 students.
The CDI College Vancouver campus is located in the heart of the city's downtown core, just minutes from both the city's bustling business district and the city's spectacular waterfront.
Services & Facilities
CDI College aims to give students a great education focused toward a successful and long-term career, from the quality of instructors to the facilities and resources. The career-focused programs ensure that students acquire the necessary skills to begin a rewarding career. CDI College provides students with practical and hands-on learning experiences that prepare them to gain employment. Workshops led by employment consultants help students gain confidence in the job market. These workshops teach students how to convert an interview into a job offer.
Students may walk across the street to Pacific Centre Mall, which has a food court, stores, and other conveniences. The Vancouver campus is also within walking distance of coffee shops, lunch locations, and local pubs.
Accommodation
Due to its numerous campus locations, CDI College's administration has been successful in providing adequate accommodations to all of its students. The housing facilities are extraordinary, and they are supplied at the choice of the students.
Students can also choose from a variety of off-campus housing alternatives in the surrounding locations. Studio flats, paid guest facilities, shared housing complexes, and other options are available to students.
Scholarships
Students at CDI College may be eligible for scholarships or bursaries to help reduce program costs. Scholarships and bursaries are available in different provinces, programs, and campuses.
Notable alumni
Some of the alumni of CDI College Vancouver are Zaheer H. (Accounting & Payroll Administration), Sukhpreet K. (Health Care Assistant), Ken D. (Network Systems Administrator).
Admissions
Admission to CDI College - Vancouver is dependent on meeting certain criteria, which vary depending on the program to which a student applies.
Students should be at least 18 years or more.
Student should be proficient in English and must have taken IELTS, other equivalent exams.
Students are required to submit their original transcripts from all the academic institutions they have attended. Student will need a high school diploma unless otherwise specified in the program outline. If the transcripts are not in English, then students need to submit translated copies of the same along with the originals.
Criteria

Requirements

Minimum Age

18 years

Language Proficiency Test

Documents Required

Official transcripts from all of their previous educational institutions.
Valid Passport
Note: International students should be prepared with all required documentation while applying for admission to CDI College in Canada. Request a list of required documents from a university directly, as it may differ by country and program.
No Experiences Shared yet
Other Popular Colleges in Canada