Keyin College - St John Campus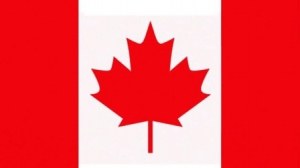 Newfoundland and Labrador
About Keyin College - St John Campus
In 1980, Keyin College was founded in Newfoundland and Labrador with the objective of equipping job searchers with the practical skills they would need to survive and thrive in a competitive employment environment.
St. John's campus, located on Topsail Road, offers career-focused programs that help and guide with in-demand skills and hands-on training to establish a successful career. With over four decades of post-secondary education expertise, Keyin College has assisted nearly 40,000 graduates in achieving their academic and career goals.
Keyin College, St. John's has established itself as a prestigious institution in the fields of arts, science, engineering, law, and other fields. Keyin College, St. John's campus students form successful cooperation in sculpting a bright future and embark on an exciting adventure.
Services and Facilities
It creates a welcoming and inclusive environment in which education is combined with community activities. It offers a one-of-a-kind learning experience with outstanding instructors who are committed to students' success. The entire Keyin team will support students at every step of the way to make the decision to pursue their studies even easier.
Adjusting to a new learning environment, creating positive study habits, managing schedules, balancing home life, and balancing budgets, to name a few, are all obstacles that come with career training. Keyin to guarantee that every student has the support they need to work comfortably through all of this. Every student, on every day of their training, has access to these tools, allowing them to focus on developing a better career and a better life for themselves and their family.
Students can access a variety of services through the Student Services Coordinator. Referral counseling, tutoring, assistance with the organization of social events, job search and housing assistance, student aid are among the services provided.
Accommodation
Students have the option of staying in a standard apartment or a townhouse with all of the facilities. Students interested in living off-campus can use Fanshawe College's Housing Service. The housing service is a professional resource that assists students, tenants, and even residents who are having problems with one another.
Scholarships
There are numerous options for funding a student's education. The governments of Canada and Newfoundland and Labrador collaborate to give financial help to students. Scholarships and grants are both offered to assist students in obtaining and paying for post-secondary education.
Admissions
Admission to Keyin College - St John Campus is dependent on meeting certain criteria, which vary depending on the program to which a student applies.
Student should be at least 18 years old before taking admission.
Student should be proficient in English and must have taken IELTS, TOEFL, PTE, or other equivalent exams.
Students are required to submit their original transcripts from all the academic institutions they have attended. If the transcripts are not in English, then students need to submit the translated copies of the same along with the originals.
| | |
| --- | --- |
| Criteria | Requirements |
| Minimum Age | 18 years old |
| Language Proficiency Test | IELTS, TOEFL, PTE |
| Documents Required | Official transcript of academic institutions, Reference letter, Copy of passport |
| Intake | September |
Note: International students are considered on a case-by-case basis, therefore there can be some additional requirements while taking admission to Keyin College - St John Campus, depending on the program a student applies to.
No Experiences Shared yet
Other Popular Colleges in Canada