Durham College - Oshawa Campus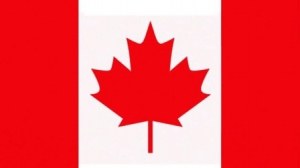 Ontario
About Durham College - Oshawa Campus
Durham College was founded in 1967 and is located in Durham, Ontario, Canada. The college has campus locations in Oshawa and Whitby and a learning centre in Pickering. The institution is known for its diverse range of programs in Business, Media, Information Technology, Art, General Arts, Design, Science, Skilled Crafts, Custice, Emergency Services, Health, and Engineering Technology. Durham College has also partnered with Ontario Tech University to establish a network infrastructure to allow laptop-based learning. Over 13,600 full-time post-secondary and apprenticeship students attend Durham. It is also a popular college among international students, with over 2,000 students from over 60 nations currently enrolled.
Services and Facilities
Durham College allows students to broaden their horizons while preparing them for the next step of their lives. Durham's authorities support students' success by delivering high-quality instruction, industry-relevant curriculum, and hands-on learning opportunities. They also aim to improve all students' access to high-quality post-secondary education through online education. Durham's innovation and research have been fueled by the college's Office of Research Services, Innovation, and Entrepreneurship (ORSIE).
The college also offers student services like laptops and study places, fitness centres, libraries, lockers, and other facilities like shopping, health care, parking, recreational activities, and food. The Student Association (SA) also hosts programs and events for students from many fields.
Accommodations
On-campus: For 1,360 students, the Simcoe Village and South Village homes provide safe, clean, and comfortable living quarters. TV, phone, local cable, and high-speed Internet access are among the college's amenities, including double beds, private baths, on-site laundry, additional kitchen facilities and storage space, on-site administration, and furnished lounges.
Off-Campus: Students can choose from a variety of off-campus housing alternatives like studio flats, paid guest facilities, shared housing complexes, and other options in the surrounding locations.
Homestay: Homestays are an important part of the student housing system, which offers them a better opportunity to learn about the new place, language and culture. Students can choose to remain in a homestay or not, depending on their preferences.
Scholarships
International students commencing programs at Durham College are eligible for a range of scholarships that can help student's offset the cost of their studies. The awards are open only to new full-time international students in their first program of study at college.
Notable Alumni
There have been a number of prominent people linked with Durham College. Sure Energy Inc.'s President and CEO, Jeffrey S. Boyce, was a participant in the General Business - Marketing program (1980). Tyler Boyco, artist, filmmaker, and musician who, in 2014, painted a portrait of Robin Williams that went viral. In 2014, he was a participant in the Digital Video Production program.
Facilities
Sports & Recreation Facilities
Admissions
While applying for a program in Durham College - Oshawa Campus, students should keep in mind some standard eligibility criteria like:
The student must be 18 years old at the time of beginning the course.
In order to prove English language proficiency, students coming from non-English speaking countries must take TOEFL, PTE, IELTS or other equivalent exams.
Students need to provide original transcripts from all the previously attended academic institutions before making any application request. If the original transcripts are not in English, students need to submit the translated copies of the same with each original document.
Criteria

Requirements

Minimum Age

18 years

Documents Required

Passport, Class 10th and 12th marksheets and/or transcripts

Language Proficiency Test

IELTS Academic Test
TOEFL iBT
PTE
CAEL

Intakes

January, May, and September
Note: Since international students are considered on a case-by-case basis, there can be additional requirements as well while taking admission at the Oshawa Campus of Durham College.
No Experiences Shared yet
Other Popular Colleges in Canada