Nipissing University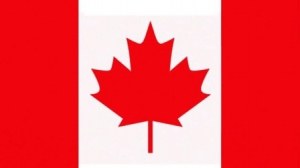 Ontario
About Nipissing University
Formed in 1967, Nipissing University was originally considered part of Laurentian University, situated in North Bay, Ontario, Canada. It is best known for its small class sizes with innovative and supportive teachers, who give students every chance to research and help them learn outside the classroom. In 1992 the university began functioning as an independent university, granting Baccalaureate degrees to its students. The Ontario Legislative Assembly passed a bill in 2001 to revise the university's charter to allow it to grant graduate degrees. Today, the university offers programs in multiple subjects like Business Administration, Criminal Justice, English Studies, Biology, Economics, Mathematics, Liberal Science, History, Geography, Anthropology and Computer Science. Additionally, the university provides a variety of programs jointly with Canadore College to provide high-quality education to students all across the globe.
Services and Facilities
Nipissing University has a lot to offer. Not only is it a reputable school with a variety of programs and degrees, but it's also got a great infrastructure. There are a number of things to do on campus and most students are satisfied with their experience. The gym, for example, is a great place for students to get in shape. The library is full of resources and the tutoring center is excellent for students in need of extra help. The campus is full of events and a number of organizations are available for students to join. It's a beautiful campus and the buildings and facilities are in top condition. Besides, the campus brims with multiple cultural events like theatrical performances, art exhibitions, concerts etc throughout the year.
Campus has a student development and services office to help students with a variety of career-planning services including group workshops, counselling sessions, individual mentorship and much more. Staff members of the office are highly trained to help students in every field. In addition to their regular curriculum, the university has multiple exchange agreements with countries like Barbados, China, Netherlands, Norway, India, Sweden, Ireland, Japan, France, Germany and Finland to provide the students with a holistic education and global exposure.
Accommodation
The residences of Nipissing University have some of the best on-campus accommodations in Canada. All the apartments and private residences at Nipissing University have beautiful, spacious rooms where students of diverse backgrounds, ages and interests can get together and make fast friends. All rooms are private, and students who receive full-time admission directly from secondary school are guaranteed a suite on campus with a shared kitchen, lounge, and bathrooms. Additionally, the university offers meal plans for international students.
Scholarships
University offers multiple scholarships and helps students who are in financial need. Some of the scholarships provided by the university are: Narotam Sekhsaria's Scholarships, Hani Zeini Scholarship, Harvey Fellowship, Erasmus Mundus Joint Masters scholarships, just to mention a few.
Facilities
Sports & Recreation Facilities
Admissions
Admission to Nipissing University is subject to certain requirements and the eligibility requirements vary as per the program a student applies to. However, there are certain requirements that every student must keep in mind before applying to the college:
Student should be at least 18 years old before taking admission
Student should be proficient in English and must have taken IELTS, TOEFL, PTE or other equivalent exams
Students are required to submit their original transcripts from all the academic institutions they have attended.
Criteria

Requirements

Minimum Age

18 years

Language Proficiency Test

TOEFL/IELTS/ PTE

Documents Required

Original transcripts from all the academic institutions they have attended
LOR: Needed for few courses
CV: Needed for few courses
Additional documents: Required

Intake

January, May and September
Note: International students are considered on a case-by-case basis, therefore there can be some additional requirements while taking admission to Nipissing University, depending on the program a student applies to.
No Experiences Shared yet
Other Popular Colleges in Canada