University of Alberta - Augustana Campus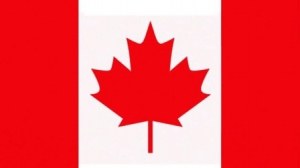 Alberta
About University of Alberta - Augustana Campus
The University of Alberta is one of Canada's top universities, regularly ranking within the country's Top 20. The university was founded in 1908 and has since grown to be Alberta's second-largest post-secondary institution. It has five campuses, eighteen faculties, and more than three hundred programs available to students who come from more than a hundred and fifty countries around the world. It has an international reputation for excellence across the humanities, sciences, creative arts, business, engineering, and health sciences. The University of Alberta boasts an array of choices of over 400 graduate courses along with various research-based and online programs to choose from. The available options are spread between several faculties, including science, fine arts, agriculture, business, nursing, and much more. The University of Alberta is one of the Top 5 universities in Canada and Top 150 in the world.
Augustana campus offers a world-class education in over thirty areas of study from science to business management to the humanities and fine arts. With the benefits of a smaller campus environment, this campus leads when it comes to producing students with the best career opportunities. Students are given opportunities that allow them to work directly with employers and other experts in their field for real-world experience so they can enter the workforce perfectly prepared and gain several in-demand skills.
Services and Facilities
Augustana Campus offers a range of services to students. From physical and mental health services to world-class infrastructure, to a rich library of academic resources, the college is dedicated to ensuring that students have the best possible time at university. Apart from academics, the college focuses a lot on sports and the wellness of students.
Accommodation
To make it easier for students of international origin who are residing in Canada to attend the university's classes, the school provides various on-campus and off-campus accommodations at moderate cost. For first-year students, the on-campus residence is Lister Residence which includes Kelsey Hall, Henday Hall and the classic Lister towers. The residences offer multiple options including furnishes, dorm-style, unfurnished, with basic facilities like libraries, dining halls, laundry and TV lounges.
Scholarships
The institute serves students from around the globe and provides them with ample scholarship opportunities. These awards are distributed to students on the basis of academic and extracurricular records and special circumstances. Scholarships can be applied for and may be given to exceptionally qualified students who require assistance with tuition.
Notable Alumni
The University of Alberta has a huge list of notable alumni which encompasses Beverley McLachlin - Canadian Jurist, Former Prime Minister of Canada, Daryl Katz - Canadian Businessman, Joe Clark - George Stanley - Canadian Historian, John Bell - Canadian Immunologist, Jinder Mahal - Professional Wrestler, Manjit Minhas - Canadian Entrepreneur, Rona Ambrose - Former Member of the Canadian House of Commons among several others.
Facilities
Sports & Recreation Facilities
Admissions
University of Alberta - Augustana Campus has different eligibility requirements for different courses. However, there are certain requirements that every student must keep in mind before applying to the college:
Student should be at least 18 years old before taking admission
Student should be proficient in English and must have taken IELTS, TOEFL, PTE or other equivalent exams
Students are required to submit their original transcripts from all the academic institutions they have attended.
Criteria

Requirements

Minimum Age

18 years

Language Proficiency Test

IELTS, TOEFL, PTE

Documents Required

Original transcripts of last academic institutes
Transcripts should be in English

Intake

September
Note: International students are considered on a case-by-case basis, therefore there can be some additional requirements while taking admission to the University of Alberta - Augustana Campus, depending on the program a student applies to.
No Experiences Shared yet
Other Popular Colleges in Canada