Stenberg College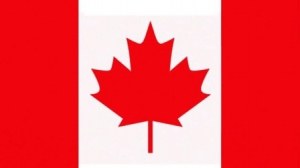 British Columbia
About Stenberg College
The college was founded in 1990 by Mary Jane Stenberg, and it focuses on providing a realistic, wide-ranging, and supportive learning environment. Stenberg College places emphasis on industry-accredited learning and practical knowledge that bridges the gap between theory and practice. Furthermore, the college's academic preparation focuses on producing competent graduates who thrive in their chosen fields and make important contributions to their professional communities and society as a whole.
Stenberg College has a modern learning environment where students from many cultural backgrounds come to study and focus on improving their English abilities. The institute has received recognition for its leadership, practise-based education, operations, and student achievement, which assist the students with their programme queries, applications, and enrollment processes with the maximum ease. For almost 28 years, Stenberg College in Surrey, British Columbia, has been a leader in the field of healthcare and human services. Academically and in terms of student services, the institution has excelled, making it quite popular among students.
Stenberg College provides students with career-oriented programmes as well as the opportunity to obtain quality, industry-accredited education to assist them in establishing a career in Canada.Hands-on practicums are included in all career-oriented programmes, allowing students to apply the information and skills they received in their classroom to their profession in a better manner. Stenberg College offers graduates with pathways to public post-secondary schools such as the British Columbia Institute of Technology (BCIT) or Yorkville University for specific majors.
Services and Facilities
Students have the option to get involved in student council, volunteering, multicultural festivals, and campus activities such as enjoyable holiday festivities with food and decorations. One-on-one time with staff members for academic and career assistance, academic seminars and study skills training, weekly ESL classes, and post-graduation help for alumni are among the best in Canada.
Food, study rooms, and shopping facilities are available and accessible to all students.. Stenberg has a lot of activities going on all the time. The purpose is to get students active in the institution and to establish friendships and support networks among the students. Student lunchrooms are equipped with refrigerators, microwaves and vending machines. Healthy selections are available in the vending machine, which is a perk. A study lounge/library is also available for students to access the books and have a peaceful environment in which to study. For kids who need assistance with homework or a project, there are laptops available. Gym facilities are also available in this college.
Accommodation
There are no on campus accommodations available in this college however, students can choose from a wide variety of off-campus accommodations and homestay options.
Homestay - Students at Stenberg College may stay with host Canadian families that live in the Surrey or Vancouver Island area for the length of their studies. Students may choose the most appropriate alternative from among five organizations with whom Stenberg College has a working relationship.
Living with a host family offers a lot of benefits that are both intriguing and beneficial to a foreign student, like: immersion in a foreign language for 24 hours a day (English), getting to know the people and culture of Canada while being in a natural setting, a formalisedA family environment that makes it easier for a student from another nation to feel at ease when away from home; a living area with all of the basic conveniences is provided in a separate room (bed, desk, chair, wardrobe, bedside table for personal belongings) and many ore
Scholarships
Stenberg College offers program-specific scholarships to students who meet certain criteria.Applicants who meet certain qualifying requirements may apply for program-specific bursaries at Stenberg College. The nominations of students who demonstrate achievement in academics, leadership, attitude, community service, and spirit are accepted throughout the year by the Stenberg College staff and faculty members.
Facilities
Sports & Recreation Facilities
Admissions
Before applying to Stenberg College, students should be aware of a few prerequisites. The following are some frequent qualifying criteria:
At the time of admission, the students must be at least 18 years old.
To demonstrate their language skills, students from non-English speaking nations must take the IELTS, TOEFL, PTE, or other similar exams.
Before submitting any application, students must present authentic transcripts from all of their academic institutions. Students must provide translated copies of their transcripts with each original document if the original transcripts are not in English.
| | |
| --- | --- |
| Criteria | Requirements |
| Minimum Age | 18 years |
| Documents Required | Original transcripts, Passport |
| Language Proficiency Test | IELTS Academic Test, TOEFL iBT, PTE, Duolingo |
| Intake | January, June, September |
Note: Because overseas students are evaluated individually, there may be additional criteria when applying for Stenberg College programs.
No Experiences Shared yet
Other Popular Colleges in Canada