CEGEP - Montreal Campus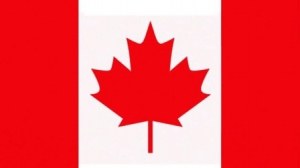 Quebec
About CEGEP - Montreal Campus
The Cégep de la Gaspésie et des Îles, which is located in Québec, a French-speaking province of Canada, is a public institution of higher learning that offers courses in both French and English. It has a student population of approximately 3000 and is a bilingual (French and English) institution of higher learning. The Cégep consists of five campuses:
The Carleton-sur-Mer Campus, the Gaspé Campus, the Îles-de-la-Madeleine Campus, and the École des pêches et de l'aquaculture du Québec (Quebec's School of Fisheries and Aquaculture), which is situated in Grande-Rivière, are all located in the province of Quebec.
While attending CÉGEP de la Gaspésie et des Îles, students are provided with an excellent education in an atmosphere that is tailored to their individual needs. The Montreal campus provides great learning opportunities to foreign students. The campus is located in the heart of the city. The Montreal campus, which has roughly 2000 students, provides nine attestations of collegial studies in high-demand fields such as business, technology, and health-care administration, management etc. The utilisation of cutting-edge technology as an intrinsic element of the college's programmes enhances the educational experience for all participants.
The Montreal campus is situated in Ahuntsic, a district on the island of Montreal that has an advantageous geographic position and is recognised for its riverside, many parks, and high quality of life. Ahuntsic is also home to the University of Montreal's international campus. The school is situated just above the Henri-Bourassa metro station, making it very accessible for students to go to and fro from class.
Montreal is a lovely city with a long and illustrious French history. It provides all of the conveniences and excitement of a major city while being reasonably priced for students to live in. In spite of its frenetic global nature, this city retains a particular intimacy, with fascinating cultural events, festivals, as well as intense sporting competitions, taking place throughout the year. International students will undoubtedly experience the infectious "joie de vivre" that characterises Montreal.
Programs Offered at the CEGEP - Montreal Campus are Agricultural Technologies, Applied Arts, Graphic Communications, Applied Arts, Physical Technologies etc.
Services and Facilities
CEGEP has built a name for itself via the superior student services provided to students. At CEGEP, there are a plethora of student services available to assist both new and returning students in a variety of ways. Some of the services offered by the institute are sports and recreation facilities, insurance for health and wellness, cultural and social activities, initiatives for research and development, addressing global issues through civic engagement, services for the disabled among others.
Here, students have access to a variety of academic support services from the beginning of their college study, including personal academic counselling, a guidance service, and teacher-student tutoring. Students who have physical, sensory, neurological, or biological impairments, as well as those who have learning issues or mental health problems, may take use of a variety of customised services. These efforts have enabled Cegep to achieve a first-semester high success rate, which is higher than the percentages achieved by the typical Quebec college.
Accommodation
The campus residency at CEGEP, basically consists of two types of accommodation i.e., furnished rooms (single or double occupancy), or furnished apartments. Students who move into residence may have access to a variety of facilities, some of which have extra costs: cable TV, internet connection in the room, a laundry facility in the residence etc.
As an off-campus lodging alternative, Cégep can provide students with a list of private accommodations (rooms and flats) for rent near campus. Students are solely responsible for arranging their own arrangements in all cases.
Scholarships
CEGEP, Montreal Campus offers a number of scholarships and bursaries based on the merit of the students. These scholarships can be in the fields of academics, sports, extra-curricular activities etc. All these scholarships and bursaries are offered to the students based on their academic, sports or extracurricular excellence.
Facilities
Sports & Recreation Facilities
Admissions
Following are some of the considerations which the students have to keep in mind while applying to the CEGEP, Montreal Campus:
-Before applying for admission, the student must be 18 years old.
-The student must have passed one of the following English language competence exams: TOEFL, IELTS, PTE, or an equivalent English language competency test.
-Original transcripts from all academic institutions attended by the student are required to be submitted. (Translated copies of the transcripts must be supplied alongside the originals if the transcripts are not in English.)
Criteria

Requirements

Minimum Age

18 years

Documents Required

Original transcripts, Passport

Language Proficiency Test

IELTS Academic Test
TOEFL iBT
PTE
Duolingo

Intake

January
Note: Additional requirements depend on the programs applied to, at CEGEP, Montreal Campus.
No Experiences Shared yet
Other Popular Colleges in Canada