College of The Rockies - Invermere Campus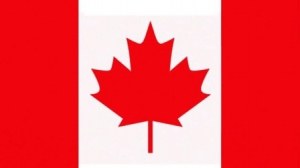 British Columbia
About College of The Rockies - Invermere Campus
This college, which was established in 1975, is situated in the Kootenay Rocky Mountains area of Southeastern British Columbia's Kootenay region, and it attracts students from across the country and throughout the world. Thousands of students from around the globe attend the institution, earning diplomas and certificates, taking transfer courses, and pursuing degrees. It has two campuses in Cranbrook, the main campus and the Gold Creek Campus, as well as regional campuses in Kimberley, Golden, Fernie, Invermere, and Creston, as well as a number of satellite campuses in other communities around British Columbia.
The College of the Rockies, Invermere Campus offers a wide range of programmes in addition to arts and science. These include business, tourism, engineering, health, trades, and child and adolescent studies, to name a few (CORA). Programs offered by the university are given through both traditional in-class and virtual delivery methods.
There is usually a preference for smaller class sizes and more interactive learning settings especially due to the pandemic.
Services and Facilities
There are several student organisations, such as student associations and student unions in this college. There are several social and cultural activities taking place on campus.
Students will be able to tour stunning, attractive sites because of their location. Tours of the campus and field excursions for students are available. Olds College Athletics and Sports Facilities are located on campus. International students benefit from a variety of services available here. Services for those who are physically challenged, disabled, or handicapped are available to improve accessibility.
Accommodation
On campus accommodation - The Purcell House Residence at the College of the Rockies provides on-campus housing for students and faculty. There are 16 living units in the Residence, which has a total capacity of 96 people. Each living unit has six individual bedrooms, two bathrooms, a kitchen, and a living area.
Off campus accommodation - A large number of apartment structures are located within walking distance of the College. Apartment placement is not given by the College, and it is customary for it to take at least one week to find a suitable accommodation. The cost of renting a vehicle varies based on availability. Most flats are leased with no furnishings, thus the student will be expected to acquire furniture, bedding, and kitchen things after they have arrived in their new residence.
Homestays are a critical component of the student housing system and should not be overlooked. Students have the opportunity to engage in homestay programmes based on their own interests and discretion. From single persons to young couples with children and pets to senior couples, students get choose from a lot of options suitable to their liking.
Scholarships
Student admission grants are available at the College. Some of the scholarships available are First Year Science Completion Awards, East Kootenay Scholastic Distinction Entrance Scholarship, Academic Excellence Entrance Scholarship, and Academic Excellence Entrance Scholarship are among the awards offered to new full-time students who enrol at the College.
Facilities
Sports & Recreation Facilities
Admissions
Students should be aware of the following requirements before submitting an application to College of the Rockies - Invermere. The following are some of the qualifying conditions:
-Before applying for admission, the student must be 18 years old.
-The student must have passed one of the following English language competence exams: TOEFL, IELTS, PTE, or an equivalent English language competency test.
-Original transcripts from all academic institutions attended by the student are required to be submitted. (Translated copies of the transcripts must be supplied alongside the originals if the transcripts are not in English).
Criteria

Requirements

Minimum Age

18 years

Documents Required

Original transcripts, Passport

Language Proficiency Test

IELTS Academic Test
TOEFL iBT
PTE
Duolingo

Intake

January, May
Note: Additional credentials differ depending on which programmes at the College of the Rockies - Invermere Campus may apply.
No Experiences Shared yet
Other Popular Colleges in Canada