Conestoga College - Kitchener - Downtown Campus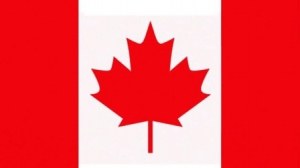 Ontario
About Conestoga College - Kitchener - Downtown Campus
Conestoga is a polytechnic education leader and one of Ontario's fastest growing colleges. With campuses in Kitchener, Waterloo, Cambridge, Guelph, Stratford, Ingersoll, and Brantford, Conestoga Polytechnic Institute is a polytechnic education leader.
Conestoga's new campus Kitchener - Downtown, located inside Market Square, opened in January 2020 and will initially serve 1,000 students with business programs. As the campus grows more established, additional programs will be added.
The School of Business, Community Service, Creative Industries, Engineering & Technology, Health & Life Sciences, Applied Computer Science & Information Technology, Hospitality & Culinary Arts, Language & Communication Studies, Liberal Studies, Trade Apprenticeship, and the School of Workforce Development are among the 11 schools that offer these courses. Students get access to the most up-to-date lab and research equipment, as well as application-based courses, field experiments, and career counselling.
Services & Facilities
Conestoga now offers over 200 career-focused programs, including Ontario's only college-based recognized engineering degrees, and is one of the province's fastest-growing colleges, educating students for today's business world through career-focused education, training, and applied research. Conestoga College is the only college in Ontario that offers the widest selection of academic and workforce development courses, including Full-Time, Part-Time, Open, Degree, Diploma, Graduation, Post-Graduation, Accelerated, Continuous, and Trade & Apprenticeship Programs.
It features labs equipped with the latest technology, project-based courses, field and clinical experiences, international exchange, applied research, and co-op opportunities to provide students with exposure to reality alongside theory and prepare them for the increasingly digital world.
Conestoga's Career Centre is a one-stop-shop for students seeking personalized guidance. The job seeker or graduate can access services and resources at no cost. The college can assist students in achieving their career objectives. Connect with them to receive assistance with:
Finding new employment and career opportunities
Connecting with Conestoga-affiliated employers to get a competitive advantage
Recognize the career opportunities
Getting career started
Having free access to technology, such as computers and printers
Exploring training options to fit students' needs
Accommodation
Conestoga Residences are close to both the Kitchener Doon Campus and the Cambridge Campus. Conestoga Residence provides all of the top-notch amenities to its students, including a kitchenette, microwave, refrigerator, television, phone, and Wi-Fi.
Students can choose from a variety of off-campus housing alternatives in the surrounding area. Studio flats, paid guest facilities, shared housing complexes, and other options are available to students.
Homestays are an important part of the student housing system. Students can choose to remain in a homestay or not, depending on their preferences.
Scholarships
Students may receive one scholarship from each of the following two categories:
Entrance scholarships
Regional scholarships
Only new students are eligible for entrance and regional scholarships. Applicants will be ranked according to their best academic performance in the past.
Notable alumni
Conestoga has been recognizing outstanding graduates as Alumni of Distinction. Some notable alumni are Massi Basiri (co-founder and the Chief Operating Officer of ApplyBoard), Brenda Irving (Canadian journalist), Jonny Staub (TV personality), Brenda Halloran (Former Mayor of Waterloo), Barry Greenwald (Canadian filmmaker), Tim Deegan (Former VJ)
Facilities
Sports & Recreation Facilities
Admissions
Admission to Conestoga College - Kitchener - Downtown Campus is dependent on meeting certain criteria, which vary depending on the program to which a student applies.
Student should be at least 18 years before taking admission
Student should be proficient in English and must have taken IELTS, TOEFL or other equivalent exams
Students are required to submit their original transcripts from all the academic institutions they have attended. If the transcripts are not in English, then students need to submit translated copies of the same along with the originals.
| | |
| --- | --- |
| Criteria | Requirements |
| Minimum Age | 18 years |
| Language Proficiency Test | IELTS, TOEFL |
| Documents Required | Official transcript of study from all academic institutions |
| Intake | Jan, May, Sept |
Note: International students are considered on a case-by-case basis, therefore there can be some additional requirements while taking admission to Conestoga College - Kitchener - Downtown Campus, depending on the program a student applies to.
No Experiences Shared yet
Other Popular Colleges in Canada