EduCo - Western University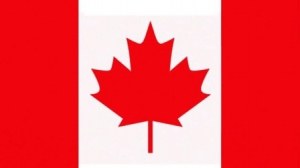 Ontario
About EduCo - Western University
EduCo is a globally connected team of international education professionals that helps connect international students with a network of universities worldwide. It operates campuses, pathway programs and partners with universities all across the world. From Canada to Australia, the world-class. The Canadian Institutions are known for their career placement programs, offering students a chance to gain global exposure, as well as extensive student services.
Western University was founded in 1878, and it is known for delivering 'The Western Experience', an exemplary learning experience that engages the brightest students to meet ever-highest standards in the classroom and beyond. It is located in London, Canada, a safe, and welcoming community serving as a regional medical and industrial hub for southwestern Ontario. Western University, one of Canada's largest research-intensive universities, is home to professors, researchers, and graduate students who are thought leaders in their professions and carry out ground-breaking research in some of the most fascinating and fast evolving disciplines.
Services and Facilities
Western University has made itself a mark of excellence, owing to the exceptional services that are provided to the students. The university has a vast range of services that are made available to the students, which help them in numerous different ways. Some of them are health and dental insurance services, sports and recreation facilities, mental health and wellness facilities, orientation for new students, open houses and campus tours, peer mentorship, accessibility services, student clubs and societies and international student support services.
Accommodation
The local area has a variety of off-campus rental housing options including single homes, duplexes, apartments, and rooms for rent. There are a wide variety of homestay accommodations available, and many of our partners have confirmed that they check to see if the home provides a good fit for their needs. Homestay houses are usually equipped with people who also have kids, as well as older couples who enjoy spending time together and engaging in stimulating conversations. All homestay homes have been inspected and verified that each adult living there has completed a required criminal reference check!
Scholarships
In Canada, external scholarships are available for full-time international students at undergraduate, graduate, and doctoral levels. Fully funded scholarships in Canada are offered by the Canadian government, non-governmental organizations, and the respective Canadian university in which the student is enrolled. International students are eligible for University-specific scholarships at both undergraduate and graduate levels.
Facilities
Sports & Recreation Facilities
Admissions
Admission to EduCo - Western University is subject to certain requirements and the eligibility requirements vary as per the program a student applies to. However, there are certain requirements that every student must keep in mind before applying to the college:
Student should be at least 18 years old before taking admission
Student should be proficient in English and must have taken IELTS, TOEFL, PTE or other equivalent exams
Students are required to submit their original transcripts from all the academic institutions they have attended.
| | |
| --- | --- |
| Criteria | Requirements |
| Minimum Age | 18 years |
| Language Proficiency Test | TOEFL/IELTS/ PTE |
| Documents Required | original transcripts from all the academic institutions |
| Intake | September |
Note: International students are considered on a case-by-case basis, therefore there can be some additional requirements while taking admission to EduCo - Western University, depending on the program a student applies to.
No Experiences Shared yet
Other Popular Colleges in Canada