Fanshawe College - Huron-Bruce Regional Sites - (Tiverton)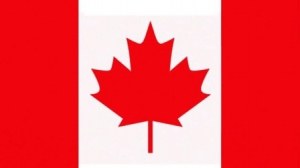 Ontario
About Fanshawe College - Huron-Bruce Regional Sites - (Tiverton)
Fanshawe College serves students from all over the world by providing educational environments that offer a wide range of learning opportunities, as well as hands-on training and customized support, all focused on preparing its graduates for life as responsible citizens.
The mission of Fanshawe College is to serve the community. Since 2007, the College has been located in the Central Huron area, north of London, and has experienced great expansion. Fanshawe is happy to contribute to the region's economic growth and sustainability by accepting full-time, part-time, and dual-credit students in a variety of diploma programs, certifications, and community interest courses.
Huron/Bruce Regional Sites of Fanshawe College provide programs in Clinton, Goderich, Kincardine, Stratford, Tiverton, Grand Bend, and other areas. Some programs now provide live streaming, allowing you to join classes from the comfort of your own home.
Services & Facilities
The labs are equipped with modern technology and resources to ensure that students receive a high-quality education. All of the classrooms are air-conditioned. All of the basic and advanced reference books and periodicals are available at the library. In addition, the college provides students with personalized services relating to their careers and future. The Career and Employment Staff offers a variety of services, including entrepreneurial services, community employment services, including internships, workshops, and entry-level jobs are all available.
College programs provide excellent academic opportunities, student support, and industry contacts to help students succeed in their careers. To assist its students, Fanshawe offers a variety of campus life services. Whether students require a locker, a doctor, housing, or something in between, they will find it here.
They have over 200 clubs and events on all of their campuses, and they're dedicated to helping students succeed. Joining a club, attending events, or volunteering; exploring the surrounding community; attending a game or joining a team are all ways to make the most of students' time at Fanshawe both inside and outside of the classroom.
Accommodation
This college provides both on-campus and off-campus housing alternatives for students. Fanshawe houses provide the student with a warm and friendly environment as well as all of the comforts and conveniences one would expect in a home. For well-equipped living quarters, students can pick from classic apartments or townhouses. Students who choose to live off-campus can also use the college's housing mediation services.
Scholarships
International students can apply for scholarships and bursaries at Fanshawe College to assist them to advance their education. Some of them are mentioned below:
Program-specific scholarships
College-wide and graduation scholarships
International student scholarships
Entrance scholarships
Athletic scholarships
Notable Alumni
Some of the notable alumni are Steven Sabados (Canadian television host), Cheryl Hickey (TV host), Les Stroud (Canadian filmmaker), Mark Kriski (Newscaster), and Carol Mitchell (Politician).
Facilities
Sports & Recreation Facilities
Admissions
Admission to Fanshawe College - Huron-Bruce Regional Sites - (Tiverton) is dependent on meeting certain criteria, which vary depending on the program to which a student applies.
Student should be at least 18 years before taking admission
Student should be proficient in English and must have taken IELTS, TOEFL, PTE or other equivalent exams
Students are required to submit their original transcripts from all the academic institutions they have attended. If the transcripts are not in English, then students need to submit the translated copies of the same along with the originals.
Criteria

Requirements

Minimum Age

18 years

Language Proficiency Test

IELTS, TOEFL, PTE

Documents Required

Official transcript of all the academic institutions

an Ontario Secondary School Diploma or equivalent;

Intake

Jan, May, Sept
Note: International students are considered on a case-by-case basis, therefore there can be some additional requirements while taking admission to Fanshawe College - Huron-Bruce Regional Sites - (Tiverton), depending on the program a student applies to.
No Experiences Shared yet
Other Popular Colleges in Canada