Fanshawe College - St. Thomas-Elgin (Regional Campus)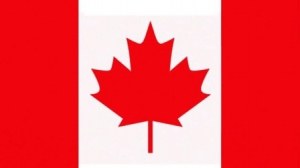 Ontario
About Fanshawe College - St. Thomas-Elgin (Regional Campus)
The St. Thomas/Elgin Regional Campus, which is located in gorgeous Southwestern Ontario, is distinguished by the exceptional students and faculty that attend it. The college looks into the welfare of the student and has dealt with a variety of issues, including the campus, the programmes, and the future of the students accordingly. Staff members are concerned enough about students to know them by name, and their efforts combined create a distinctive campus environment. The St. Thomas/Elgin Regional Campus offers a wide range of programmes, from health and human service degrees to cutting-edge technical programmes.
In addition to housing 300 full-time students and 1,000 part-time students, the St. Thomas/Elgin Regional Campus provides an intimate, friendly atmosphere with small class sizes ranging between 20 and 40 students. The campus is equipped with a full-service cafeteria, a library, a resource centre, and a range of amenities to assist students in their academic endeavours.
The St. Thomas/Elgin Regional Campus provides accelerated programmes that enable students to finish their credentials in less time, allowing them to begin working as soon as 12 weeks after starting.
Services and Facilities
The campus provides the students with an excellent college life by organising various social and cultural events throughout the year. Special emphasis is laid upon providing the best medical aid to the students, mental as well as physical. The security is top-notch with constant surveillance in the campus. The college also gives importance to gym and recreational activities. One of the best libraries in the region is found in this campus. The food facilities are also quite good and are enjoyed by all students.
Accommodation
The Fanshawe College-St. Thomas-Elgin (Regional Campus) has the space and resources to accommodate any size party, with four-bedroom suites and more than 1200 guest rooms in total. Four bedrooms with double beds, cable television, and high-speed Internet access (an Ethernet cord is not provided), two private bathrooms stocked with toiletries and plush towels, a living room area with a couch, chair, and TV, as well as a kitchenette/dining area with a refrigerator, microwave, table, and four chairs, are all included in the price of the room. These are not self-catering accommodations. Guests may make use of the microwave and refrigerator for their own convenience since there is no equipment or silverware provided.
The layout of Fanshawe College Residence makes it easy to accommodate group rentals. The students at the Fanshawe College-St. Thomas-Elgin (Regional Campus) will have everything that the students need to have a pleasant and productive stay thanks to the availability of front desk customer service professionals who are available 24 hours a day.
Scholarships
Scholarships are available at all levels of study at Fanshawe College, and there are many different types available. Students should be aware that scholarships are distinct from bursaries and that the application procedure for scholarships is distinct from the application process for bursaries. These scholarships and awards are based on the merit, home country, and eligibility of the student.
Notable alumni
Some of the very well known Alumni of this college are Les Stroud, Mark Kriski, Ted Roop, Jeff Willmore etc.
Facilities
Sports & Recreation Facilities
Admissions
Fanshawe College, St Thomas-Elgin Campus maintains a comprehensive admissions process that varies per programme. However, there are several conditions that a student should consider prior to applying to college:
The student must be at least eighteen years old.
The student must have obtained a score of at least 6.5 on the IELTS, TOEFL, PTE, or an equivalent test.
The student is required to produce authentic transcripts from all prior academic institutions attended. If the student's transcripts are not in English, both the originals and translated copies must be provided.
Criteria

Requirements

Minimum Age

18 years

Documents Required

Original transcripts, Passport

Language Proficiency Test

IELTS Academic Test
TOEFL iBT
PTE
Duolingo

Intake

May and September
Note: Additional qualifications vary according to Fanshawe College, St. Thomas-Elgin (Regional Campus) programmes to which a student applies.
No Experiences Shared yet
Other Popular Colleges in Canada