Fanshawe College - Toronto Campus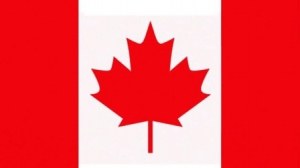 Ontario
About Fanshawe College - Toronto Campus
Fanshawe College is a public post-secondary college having campuses in London, Simcoe, St. Thomas, Woodstock, Huron/Bruce, and now Toronto. Fanshawe has formed an alliance with ILAC International College, a private college that has been recognized as one of the world's most prestigious international schools. This collaboration allows international students to benefit from Fanshawe's high-quality program while studying in downtown Toronto, one of the world's safest, most multicultural, and interesting cities.
Fanshawe is a leader in not only post-secondary education but also in student diversity and experience. Every year, over 100 nations send students to Fanshawe, which has a specific department for international student support.
Services and Facilities
International students can expect a similar student experience at the Fanshawe Toronto Campus, with the same high standards, services, accountability, and quality as they would at any of Fanshawe's other campuses.
Fanshawe University boasts one of the largest co-operative education programs in the province, with over 60 programs offering paid co-op work terms as well as career and co-op services to help students along the path. Many student placement options in healthcare and hospitality are also close to Fanshawe's Toronto campus.
Fanshawe has a reputation for providing one of the best student experiences in the country. The Fanshawe Student Union, which sponsors 200+ clubs and events and is dedicated to encouraging student success across all campuses, is responsible for much of this. There is also a range of on-campus dining options, as well as Health & Wellness services, athletics and fitness facilities, and activities.
Accommodation
Fanshawe Residence is a student residence that serves as a home away from home. Students choose from classic apartment-style or townhouse-style accommodations, both of which include a private bedroom, a large double bed, light housekeeping, social events, and more. There are 1,200 standard apartment-style residence rooms and over 400 townhouse rooms on campus, as well as a number of off-campus living alternatives, for students.
The college also provides off-campus housing facilities.
Scholarships
Each year, Fanshawe College distributes more than $5 million in scholarships, awards, and bursaries. Entrance scholarships are available to students who have recently graduated from high school and have accepted their offer of admission to Fanshawe College for a specified program.
Notable Alumni
Decathlete and Olympic bronze medallist Damian Warner, television sports caster Caroline Cameron, chef Brad Long, screenwriter, producer, and director Paul Haggis, writer Kelley Armstrong, politician Carol Mitchell, artist Jeff Willmore, and Survivor man filmmaker, musician, and survival expert Les Stroud are just a few of the notable Fanshawe College alumni.
Facilities
Sports & Recreation Facilities
Admissions
Admission to Fanshawe College - Toronto Campus is dependent on meeting certain criteria, which vary depending on the program to which a student applies.
Student should be at least 18 years old before taking admission.
Student should be proficient in English and must have taken IELTS, TOEFL, PTE, or other equivalent exams.
Students are required to submit their original transcripts from all the academic institutions they have attended. If the transcripts are not in English, then students need to submit the translated copies of the same along with the originals.
Criteria

Requirements

Minimum Age

18 years old

Language Proficiency Test

IELTS, TOEFL, PTE

Documents Required

Official transcript of academic institutions.
For EAP and Diploma programs, please provide certi?ed high school transcripts and graduation certi?cate in English as well as copies of the original documents. For Post-Grad programs, university transcripts will also be required.

Intake

January, May, Sept
Note: International students are considered on a case-by-case basis, therefore there can be some additional requirements while taking admission to Fanshawe College - Toronto Campus, depending on the program a student applies to.
No Experiences Shared yet
Other Popular Colleges in Canada