Fleming College - Haliburton Campus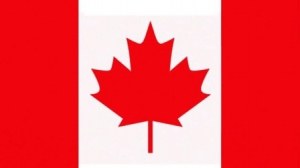 Ontario
About Fleming College - Haliburton Campus
Established in 1967, Fleming College is also known as Sir Sanford Fleming College. It is named after Sanford Fleming, a Canadian engineer and inventor who made exceptional contributions to the concept of Universal Standard Time. Fleming College is associated with Peterborough Centennial Museum & Archives and the Canadian Collegiate Athlete Association. It has four campuses spread across the nation: Cobourg campus, Sutherland campus, Haliburton campus, and the Frost campus.
The academic structure of this college is indeed quite diversified. It offers over 100 full-time programs in the areas of Arts and Heritage, Health & Wellness, General Arts and Sciences, Environmental and Natural Resource Sciences, Business, and Community Development. The diverse range in subjects gives students the opportunity to explore a number of courses that may be aligned with their areas of interest.
Services and Facilities
The campus has a world-class infrastructure with all state-of-the-art facilitated amenities. It features state-of-the-art classrooms, residence buildings, athletic sports fields, the Kawartha Trades and Technology Centre, lush green lawns, and more. It is close to eateries including restaurants, cafes and departmental shops. The infrastructure is well maintained and organized by the authorities of this institution and students face no inconvenience here.
The faculty at the institute are kind and always ready to help you. They have ample knowledge, which they impart to their students in the classroom as well as through hands-on strategies. The students get a lot of opportunities for on-site learning programs. As a result, the students are exposed to real-life scenarios and develop a set of skills that are much needed by industries in today's workforce. There is also an exchange program that allows students to study abroad in countries around the globe while becoming acquainted with different cultures.
Accommodation
Fleming College offers great campus accommodations for its students which make them feel at home even if they're thousands of miles away. Fleming College's Lindsay and Peterborough campuses feature friendly staff, plenty of social activities and comfortable spaces to help students acclimate to college life. Besides, suite-style rooms are equipped with single bedrooms, kitchen, shared living room and two bathrooms. In addition, an on-site laundry is also available for students. College also helps students in finding the right off-campus accommodation options.
Scholarships
Additionally, the Institute offers scholarships to students with an exemplary academic track record and outstanding achievements in extra-curricular activities. The scholarship program is managed by a specialized committee within the institute. Some of the options are:
P. Bickell Foundation Scholarship
Allan E. Gillis Memorial Bursary
Bank of Montreal Student Bursary
Bayes Award
Notable alumni
College has a huge alumni network that comprises over 71000 members. Some of the notable alumni of the college are Evan White (Internet Marketer), Alexander Yarwood (Renowned Actor), (Ig Nobel Prize and Canadian Inventor), Jeremie Kayeye (Well-known professional basketball coach) and Andrew Moriarity (Politician).
Facilities
Sports & Recreation Facilities
Admissions
Admission to Fleming College - Haliburton Campus is subject to certain requirements and the eligibility requirements vary as per the program a student applies to. However, there are certain requirements that every student must keep in mind before applying to the college:
Student should be at least 18 years old before taking admission
Student should be proficient in English and must have taken IELTS, TOEFL, PTE or other equivalent exams
Students are required to submit their original transcripts from all the academic institutions they have attended.
| | |
| --- | --- |
| Criteria | Requirements |
| Minimum Age | 18 years |
| Language Proficiency Test | TOEFL/IELTS |
| Documents Required | Original transcripts from all the academic institutions |
Note: International students are considered on a case-by-case basis, therefore there can be some additional requirements while taking admission to Fleming College - Haliburton Campus, depending on the program a student applies to.
No Experiences Shared yet
Other Popular Colleges in Canada