Georgian College - Midland Campus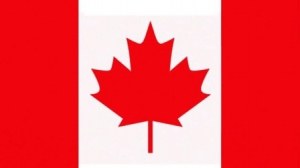 Ontario
About Georgian College - Midland Campus
Georgian College was established as part of the Ontario College System in 1967. Twelve of its co-op education programs have been accredited by the Canadian Association for Co-operative Education (CAFCE). Three of the institute's health-related programs have received excellent ratings. The Canadian Public Health Agency has approved the Veterinary Assistant and Veterinary Technician programs. The Canadian Council on Animal Care (CCAC) awarded the college the CCAC Certification of Good Animal Practice (GAP).
Located on the shores of Georgian Bay, the Robbert Hartog Midland Campus offers exceptional apprenticeship and skills training – providing the industry with a vital, highly-qualified workforce. It provides unrivaled apprenticeship and skills training, ensuring that the industry is staffed by knowledgeable and experienced professionals.
Automotive business, management, computer studies, community safety, design, visual arts, health, engineering, environmental technologies, sciences, hospitality, tourism, liberal arts, human services, indigenous studies, skilled trades, and marine studies are among the more 130 industry-focused programmes offered by Georgian College.
Through collaboration with industry and community partners, Georgian College is able to provide students with relevant, top-notch, high-quality work placements and co-op opportunities with leading firms. College graduates have the information, skills, and mentality to be innovative thinkers and changemakers who can make a positive difference in their businesses and communities once they graduate. Georgian is a school dedicated to social reform. They are the first and only college in Canada to be named an innovator college by the Ashoka U Foundation, in honour of their role as a leader in social innovation and higher education development.
Services and Facilities
Georgian College has carved out a place for itself as a result of its outstanding student services. At Georgian College, there are a variety of student services available to help new and returning students in a variety of ways. The college provides a variety of amenities and services to help students get the most out of their education. Services and amenities such as the Academic and library facilities, Centers for Physical Fitness, Student Laboratories, Classrooms using Video Conferencing and Lounge for students are available at the campus.
Accommodation
There are on-campus housing facilities available in the other campuses of Georgian College, however if a student is studying at the Midland Campus, then off-campus housing facilities is what he/she must look into.
Students are connected with one of the college's wonderful host families, who will offer them a private room, three meals each day, and internet access. It's a fantastic chance for students to immerse themselves in Canadian culture while staying with a local family. It provides a wide range of opportunities for practising English and improving your language abilities.
Georgian College now collaborates with third-party homestay businesses. A minimum commitment of two months is required, with the first two months paid in advance.
Scholarships
Education beyond high school is an investment in the future of that student. Georgian College understands that many students struggle to make ends meet, which is why they provide plenty of choices to help a student fund his/her way to graduation.
Georgian provides prizes, scholarships, and bursaries to students from all walks of life, including domestic, foreign, and Indigenous students, full-time and part-time students, first-year students, incoming graduates, and everyone in between.
Notable Alumni
Some of the notable alumni are: Helena Guergis(Former Member of the House of Commons of Canada), Jon Montgomery (Canadian skeleton racer), Karen Vecchio (Member of the House of Commons of Canada).
Facilities
Sports & Recreation Facilities
Admissions
Before applying to Georgian College, Midland Campus, students should be aware of the following prerequisites. The following are some instances of common qualifying conditions:
The Students must be at least 18 years old before applying for admission.
The students must take the IELTS, TOEFL, PTE, or an equivalent exam.
In order to be eligible for a scholarship, the student must provide official transcripts from all schools and universities attended. If the transcripts aren't in English, you'll need to supplement them with translations.
Criteria

Requirements

Minimum Age

18 years

Documents Required

Original transcripts, Passport

Language Proficiency Test

IELTS Academic Test
TOEFL iBT
PTE
Duolingo
Note: For several programs at the Georgian College, Midland Campus, applicants must complete extra requirements.
No Experiences Shared yet
Other Popular Colleges in Canada