Global University Systems (GUS) - Canadian College of Technology and Business (CCTB)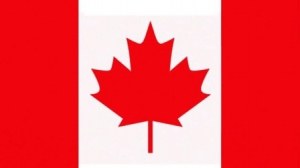 British Columbia
About Global University Systems (GUS) - Canadian College of Technology and Business (CCTB)
The Canadian College of Technology and Business is a business and information systems-focused educational school that specialises in career development, certification, and technical training.
Canadian College of Technology and Business (CCTB), offers a range of business-focused programs. It provides and upholds quality education and training of the highest standard based on the trending in-demand skills and knowledge. The curricula are designed and taught by professionals with in-depth experience and are based on real-life industry needs in tools and methodology. All programs are taught in a highly interactive environment, engaging students with high-level industry professionals. Whether students' ambitions are to upgrade their existing knowledge base with the latest technology trends or to develop their skills and expertise across an entirely new area, the programs can help them reach the heights of the industry.
The CCTB campus is located in the centre of downtown Vancouver, just steps away from public transportation, including the Waterfront SkyTrain Station, bus routes, and the SeaBus terminal.
Services and Facilities
The campus has all the needed amenities and conveniences. Most of the building's interior and exterior features have heritage protection. The campus is also a short drive away from malls and other places to shop, and there are a few free restaurants within walking distance.
Students can enjoy many perks from attending a school like this, including the experience of living within a city, being surrounded by diverse, vibrant people and an endless variety of experiences coming straight to them.
CCTB is dedicated to delivering comprehensive career orientation, coaching, and employment support. Students will study self-marketing strategies and receive assistance in finding work in their chosen sector during their education. It aspires to provide exceptional support to students as they enter or re-enter the workforce. CCTB provides technical training for in-demand technologies based on current market trends.
The institution ensures that all co-op students will be able to find work in a field relevant to their programme of study; however, in order to acquire a spot, they must go through a competitive interview procedure. This includes time spent writing a résumé and a cover letter, as well as preparing for interviews and applying for jobs.
Accommodation
College does not provide on-campus accommodation. Some of the off-campus accommodation options include apartments, homestays and shared rooms. All of the living facilities include wifi, laundry services, electricity etc.
Scholarships
Students can apply for a variety of external bursaries and scholarships to support them financially throughout their time at CCTB.
Admissions
Admission to Canadian College of Technology and Business (CCTB) is subject to certain requirements and the eligibility requirements vary as per the program a student applies to. However, there are certain requirements that every student must keep in mind before applying to the college:
Student should be at least 18 years old before taking admission
Student should be proficient in English and must have taken IELTS, TOEFL, PTE or other equivalent exams
Students are required to submit their original transcripts from all the academic institutions they have attended.
| | |
| --- | --- |
| Criteria | Requirements |
| Minimum Age | 18 years |
| Language Proficiency Test | TOEFL/IELTS/ PTE |
| Documents Required | original transcripts from all the academic institutions |
Note: International students are considered on a case-by-case basis, therefore there can be some additional requirements while taking admission to Canadian College of Technology and Business (CCTB), depending on the program a student applies to.
No Experiences Shared yet
Other Popular Colleges in Canada