Global University Systems (GUS) - Toronto School of Management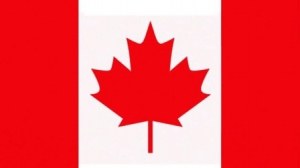 Ontario
About Global University Systems (GUS) - Toronto School of Management
Toronto School of Management (TSoM) is an institute known for its time-relevant career-focused programs in business, hospitality and tourism, big data, accounting and cyber-security. The training given to students ensures that students are ready to meet the demands and keep pace with the ever-changing job market.
Its pathway and undergraduate full-time co-op programs give students an all-rounded learning experience and a well-needed nudge and direction to work in a field of their interest and with utmost prowess.
Realizing the importance of working in good professional environments, the institute has developed collaborations with over 100 employers for co-op placements and to help students get the most out of their program. The experienced faculty at Toronto School of Management (TSoM) delivers the highest quality of education, allowing students to achieve their full potential by learning from their mentors' expertise.
Services and Facilities
The school's classrooms, labs and auditorium, student lounge and café are spread over an area of 35,000 square feet of space. Its campus in Toronto is centrally located to provide students the best cultural experience in the province.
TSoM aims to provide a balanced and comprehensive mix of programs and services to support students in their professional and personal life. It provides peer mentorship, has student clubs and societies and recreational facilities for students.
Accommodation
TSoM's off-campus housing service helps students find accommodation options in locations suitable to them. Some options for accommodations for international students are:
Homestays, where they can live in a familial environment which may or may not include a meal plan; Student residences where students live with other students and get to socialize through games, activities and in dining halls; Student condos or apartments are similar to residences with a flat-type arrangement of houses and may come with amenities such as in-suite kitchen, pool, gym etc.; Shared apartments where students share their accommodation with other students.
Scholarships
Toronto School of Management offers partial scholarships and bursaries to both domestic and international students.
Facilities
Sports & Recreation Facilities
Admissions
Admission to Toronto School of Management is dependent on meeting certain criteria, which vary depending on the program to which a student applies.
The student should be 18 years of age before taking admission.
The student must have taken either TOEFL, IELTS, PTE or an equivalent English language proficiency exam.
The student is required to submit their original transcripts from all the academic institutions they have attended. (If the transcripts are not in English, then translated copies must be submitted along with the original ones.)
| | |
| --- | --- |
| Criteria | Requirement |
| Minimum Age | 18 years |
| Exams Accepted | IELTS/TOEFL/PTE |
| Documents Required | Class 10th and 12th Mark sheets and/or transcripts, Passport |
Specific requirements may vary for different programs at Toronto School of Management.
No Experiences Shared yet
Other Popular Colleges in Canada