LaSalle College - Vancouver Campus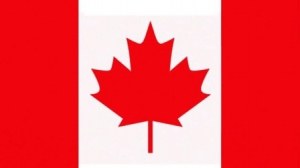 British Columbia
About LaSalle College - Vancouver Campus
In 1959, Jean-Paul Morin, a native of East Montreal, founded LaSalle College. This Canadian entrepreneur's goal was to generate job opportunities for the people of Quebec by providing them with education that was pertinent to the labour market at that time.
In 1962, Jean-Paul Morin relocated to Montreal's downtown region. He was a designer with high aspirations, thereby establishing Canada's first fashion school in 1973. The institute's reputation grew over time, and it finally became one of the largest fashion schools in North America.
LaSalle College is conveniently located and offers high-quality, hands-on training from certified teachers in a state-of-the-art learning centre with cutting-edge technology. The institution takes a hands-on approach to education, which has helped to ensure that its students are industry-ready when they graduate and can seamlessly transit into a fulfilling career. The fact that many of their graduates have gone on to have highly successful and award-winning careers in their respective fields attests to LaSalle College Vancouver's exceptional teaching method.
Small class numbers, a welcoming environment, hands-on learning, and excellent industry-experienced teachers are all attributes that contribute to LaSalle College success.
Services and Facilities
LaSalle College's Student Services Department is committed to providing comprehensive and strong services that support all students' engagement, growth, and development. The College does this through providing organised, purposeful services that support all of its students' academic and personal development. The college offers a variety of services, including, academic advising, student employment services, international student advising, disability support services etc.
Accommodation
There are no accommodation services which are provided by the college.
Student Affairs at LaSalle College Vancouver may introduce international students who are interested in living with a Canadian family to the appropriate homestay host family. Accommodations are arranged by direct communication between the students and the host family.
LaSalle College - Vancouver Campus has partnered with GEC which offers housing services to LCV students in the Metro Vancouver region. With the biggest off-campus student housing in Vancouver, GEC offers an unbeatable combination of excellent pricing, ideal locations, and the most up-to-date facilities to help the student to succeed in their academic endeavours.
Scholarships
Canadian high school students, indigenous students, senior learners, and international students enrolling in LaSalle College Vancouver's unique full-time programmes are eligible for scholarships. By providing up to 50% of a student's tuition, the scholarships granted by this college acknowledge and encourage students who succeed in academics, athletics, or artistic endeavours.
Notable Alumni
Here are some of the prominent alumni members of the La Salle College:Danny Liang (Actor), Joey Moi (Canadian record producer), Shawn Hook (Canadian singer-songwriter), Andrea Carlson (Canadian chef).
Facilities
Sports & Recreation Facilities
Admissions
Students should be aware of the key prerequisites prior to applying to the La Salle college. The following are some examples of frequently used qualifying criteria:
The student must be at least 18 years old at the time of application.
Students from non-English speaking countries must take the IELTS, TOEFL, PTE, or an equivalent exam to verify their language abilities.
Students must produce legitimate transcripts from all of their academic institutions prior to submitting any application. Students must produce both the translated and original transcripts if the originals are not in English.
Criteria

Requirements

Minimum Age

18 years

Documents Required

Passport, Class 10th and 12th Mark sheets and/or transcripts

Language Proficiency Test

IELTS Academic Test
TOEFL iBT
PTE
Duolingo (DET)

Intake

January, April, May, July, October
Note: Considering that overseas students are assessed on an individual basis at La Salle College - Vancouver Campus, it is possible that there may be some extra criteria when applying for admissions.
No Experiences Shared yet
Other Popular Colleges in Canada