North Island College - Campbell River Campus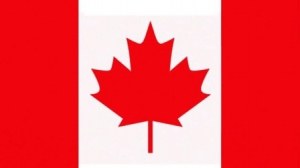 British Columbia
About North Island College - Campbell River Campus
North Island College is a comprehensive community college that places a strong emphasis on student development and academic achievement. The College is happy to serve more than 9,000 students each year on their four campuses, and their learning centres, and via online and in-community learning opportunities.
The North Island College was founded in 1975 as a distance education school. With campuses in Campbell River, Comox Valley, Port Alberni and Mixalakwila as well as numerous in-community programmes delivered in partnership with remote communities across an area of 80,000 km2 stretching from Ucluelet on Vancouver Island's west coast to Bella Coola on the central mainland, it now serves students from all over British Columbia.
This campus is situated at South Dogwood St. in Campbell River, and it shares a building with the Timberline Secondary School. Students' transition from high school to post-secondary education is made easier by sharing the same environment with their classmates. In addition, via the Youth Train in Trades programme, it gives possibilities for high school students to begin their trades careers while they are still in high school, allowing them to save money on college tuition. Third Course Bistro and the Centre for Applied Research, Technology, and Innovation are also located on the Campbell River campus (CARTI)
Services and Facilities
North Island College has developed a reputation for excellence in student services. North Island College provides a huge range of student services that benefit both returning and new students in a variety of ways. Several of them are Peer mentoring, fitness centres, transportation facilities, library and learning commons etc.
North Island College students have access to a wide range of employment resources and possibilities. The student employment services team can assist students with résumé writing and interview skills, as well as other career-related issues.
All registered students at North Island College have access to free, professional, and confidential counseling services.
Accomodation
A partnership with Homestay North Island College and Canada Homestay Network has enabled the organisation to offer homestay services in Campbell River, the Comox Valley, and Port Alberni. Living with a local family allows a student to have a better understanding of Canadian culture in a safe and welcoming setting. There are a number of different placement possibilities available.
Scholarships
Scholarships are given out in recognition of exceptional academic accomplishment. Every year, the North Island College provides hundreds of scholarships to deserving students. Students who are new to the university, continuing students, or graduating students are eligible to apply. There are also several scholarships offered from other sources, such as labor unions, service groups, non-profit organizations, and corporations, to qualified students. The awards differ in amount and category, and may be seen here. Scholarships are given to students who have shown exceptional academic accomplishment, whilst bursaries are given to those who have demonstrated financial need.
Facilities
Sports & Recreation Facilities
Admissions
North Island College - Campbell River Campus maintains an admissions process that varies per programme. However, there are several conditions that a student should consider prior to applying to college:
The student must be at least eighteen years old.
The student must have taken IELTS, TOEFL, PTE, or a comparable exam.
The student must produce official transcripts from all prior academic institutions attended. If the transcripts are not in English, the student must provide both the originals and translated copies.
Criteria

Requirements

Minimum Age

18 years

Documents Required

Original transcripts, Passport

Language Proficiency Test

IELTS Academic Test
TOEFL iBT
PTE
Duolingo

Intake

January, May, September
Note: International students are assessed on a case-by-case basis, and as a result, there may be certain extra prerequisites for admission to North Island College, Campbell River Campus.
No Experiences Shared yet
Other Popular Colleges in Canada