Oulton College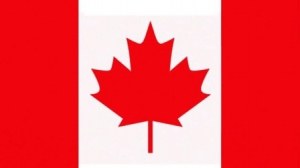 New Brunswick
About Oulton College
Since its inception in 1956, the college has been training students in job-ready skills. Its faculties of business, health sciences, human services, and information technology provide certificate and diploma programs and academic upgrading opportunities in business development, business administration, hospitality, systems and cyber security, dental hygiene, and veterinary sciences.
Its two campuses are in Moncton. The Flanders Court Campus is home to all programs offered at the college, whereas the Pacific Avenue Campus houses the dental centre and has a functional dental clinic.
Oulton College is constantly upgrading its facilities to keep up with the changing demands of the employment market. It is the first private (non-IT) institution in the Maritime Provinces to get its courses accredited by the University of New Brunswick. The college maintains its commitment to academic excellence by ensuring that its programmes are certified and recognised according to industry best practises.
Graduates of Oulton College are job-ready and ready to face new challenges. Oulton remains a pioneer in career training today, with over 700 students and expanding, and the College's new modern campus provides a solid foundation for its future.
Services and Facilities
At the Flanders Court Campus, administrative services are provided from admissions to education, to student services and financial services. The campus space also includes common areas for creative events, student resource centre and a café. The Pacific Campus has a huge, functional dental clinic, resource room and student lounge.
One-to-one peer consultations, placement services, academic support for all students including those with learning disabilities, resources are offered at the college. The Career Services team at Oulton College will work with students to discover the best fit for their On-the-Job Training placement. Furthermore, businesses value and expect the students' famous professionalism. Staff and professors will assist in the development of good work habits and may be relied upon for advice and insight into their chosen profession. The college wants to ensure that students are well-prepared to obtain their ideal job.
Arrangements for students are made to take part in extracurricular activities. Whacky Olympics, Christmas celebration, fitness classes, bi-weekly night activities, cooking classes, and board games and movie nights are all part of the activities organised throughout the year.
Accommodation
List of resources for apartments and other affordable housing options are provided by the college. Moncton offers plenty of such options near the campus as well. Students can choose a combination of amenities that suit best to opt for a particular accommodation type.
Scholarships
Students may be eligible for a variety of scholarships, bursaries, and grants to help pay for their education. Scholarships, bursaries, and grants include:
Oulton Memorial Scholarship - Honours students who have proven academic excellence, leadership potential, voluntary service, extracurricular activities, employment experience, and good behaviour. The college provides up to 28 scholarships of $1,000.00 to students enrolled in any of the programmes.
Gender Equality Scholarships
Facilities
Sports & Recreation Facilities
Admissions
Students should consider certain standard requirements for applying to Oulton College.
The student should be 18 years of age.
The student must have taken either IELTS, PTE, TOEFL or an equivalent English language proficiency exam.
The applicant is required to submit their original transcripts (translated, if not in English) from all the academic institutions they have attended.
| | |
| --- | --- |
| Criteria | Requirement |
| Minimum Age | 18 years and/or grade 12 education |
| Language Proficiency Test | IELTS /PTE / TOEFL |
| Documents Required | Class 10th and 12th Mark sheets and/or transcripts, Passport |
Specific requirements may vary for different programs at Oulton College.
No Experiences Shared yet
Other Popular Colleges in Canada