PACE Canada College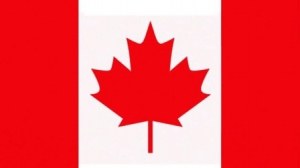 British Columbia
About PACE Canada College
PACE Canada College, a sister organisation of the Progressive Intercultural Community Services Society (PICS) that works in the community's best interests, initially opened its doors in 2010 to provide quality education and skill-based training to the society's most disadvantaged members.
PACE Canada College is a modern educational institution in British Columbia, Canada. PACE Canada College is a private college that focuses on arts, science, engineering, and law. The institute's major goal is to deliver high-quality education to improve individual performance and raise professional standards through innovative training programmes, research, and extension operations in a variety of fields.
PACE Canada College strives to be a hub of academic achievement in a variety of sectors, including business, community development, environmental science, health sciences, hospitality, and information technology. Its mission is to enable students from all over the world to make important contributions in their disciplines by improving their skills and quality of life.
Services & Facilities
PACE Canada College does not compromise on the education it provides to its students, with state-of-the-art facilities, an affordable tuition fee, a flexible schedule that helps students efficiently manage their studies and personal life, experienced and learned teachers, a practicality-driven curriculum, 100% practicum placement, and over 90% employability rates.
The outstanding facilities and well-qualified teachers assist in providing students with vital information while also inspiring them to achieve their life goals. Academic counselors are available on campus to assist students with career planning.
PACE provides outstanding on-campus facilities to its students in order to make their time at the college as pleasant as possible.
Students may expect extremely engaging and comprehensive programmes at PACE, which combine academic rigour with hands-on learning. Industry networking events, resume and job search training, and an internship component that allows students to earn Canadian work experience are all included in the program. Industry-aligned curriculums are taught by industry professionals who convey their real-world experience to provide students a competitive advantage.
Accommodation
Students can choose from a variety of off-campus housing alternatives in the surrounding locations. There are several alternatives for students who want to rent an apartment near the university. PACE is directly behind Downtown Commons, a new affordable living community with a 2-minute commute to school.Students can also search for rentals online using a basic search engine.
Scholarships
PACE students are eligible for a variety of financial options, including bursaries, scholarships, government student aid, lines of credit, and sponsorship. The Awards and Financial Aid Office administers financial aid and scholarships, which supports access and excellence mandates through a comprehensive program of scholarships, awards, prizes, and bursaries.
Facilities
Sports & Recreation Facilities
Internship & on-the-job training
Admissions
Admission to PACE Canada College is dependent on meeting certain criteria, which vary depending on the program to which a student applies.
Students should be at least 18 years old before taking admission.
Students should be proficient in English and must have taken IELTS, TOEFL, PTE or other equivalent exams.
Students are required to submit their original transcripts from all the academic institutions they have attended. If the transcripts are not in English, then students need to submit the translated copies of the same along with the originals.
Criteria

Requirements

Minimum Age

Applicants should be 18 years old

Language Proficiency Test

IELTS, TOEFL, PTE

Documents Required

Official transcript of study from all the academic institutions
Copy of Passport

Intakes

Jan, May, Sept
Note: International students are considered on a case-by-case basis, therefore there can be some additional requirements while taking admission to PACE Canada College, depending on the program a student applies to.
No Experiences Shared yet
Other Popular Colleges in Canada