Q College - Victoria Campus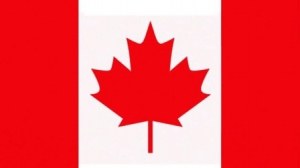 British Columbia
About Q College - Victoria Campus
Founded in 2005, Q-College is a computer training institute that offers full-time programs in digital marketing and web development. As a forward-thinking educational institute, it strives to create change in the technical education system and offers courses that are necessary for individuals to keep up with advancements.
The college focuses on and aims to maintain high academic standards for students involved in a variety of courses. Classes are held during regular business hours, or in the evenings or at the end of the week, allowing students flexibility with their schedules. They focus on providing many different instruction formats so that students can get a well-rounded education by offering classes that teach not only discipline-specific topics but also interdisciplinary skills that prepare students for rewarding employment as well as opportunities to continue their studies.
The instructional team are some of the best instructors in their fields and currently work in the industry. The courses are tailored to the specific needs of the students, with a practical hands-on approach to learning. The instructors strive for student success and innovative learning that speaks for itself. They take each individual's strengths and goals into account for their success and offer a unique approach to learning tailor-made exclusively for each student.
Services and Facilities
Q College provides state of the art facilities to students. The placement cell at Q College makes it possible for the students to get varied management opportunities as well as exposure from some of the best industries. Apart from making the students industry-ready, Q College also focuses on enhancing the soft skills that a student needs to excel in the industry. Thus, Q college has carved a niche for itself owing to the exceptional student services made available to the students.
The college offers a wide range of facilities for the students. It has a library with more than 15,000 books. It has a fully equipped gym and has a volleyball court, basketball court, etc.
Accommodation
Students from all over the country, as well as from abroad, can choose from a variety of off-campus housing options or studio flats, paid guest facilities, shared housing complexes and arrangements to stay with a family member or like-minded students.
Scholarships
Financial aid at Q College - Victoria Campus is awarded in the form of scholarships, bursaries, and other prizes designed to offset the high costs of education.
Admissions
Admission to Q College - Victoria Campus is dependent on meeting certain criteria, which vary depending on the program to which a student applies.
Student should be at least 18 years old before taking admission
Student should be proficient in English and must have taken IELTS or other equivalent exams
Students are required to submit their original transcripts from all the academic institutions they have attended. If the transcripts are not in English, then students need to submit translated copies of the same along with the originals.
Criteria

Requirements

Minimum Age

18 years

Language Proficiency Test

IELTS, PTE, TOFEL

Documents Required

Official transcripts from all the academic institutions they have attended.
A copy of your passport
A copy of your highest diploma/degree attained

Intake

January, May and September
Note: International students are considered on a case-by-case basis, therefore there can be some additional requirements while taking admission to Q College - Victoria Campus, depending on the program a student applies to.
No Experiences Shared yet
Other Popular Colleges in Canada