Queen Margarets School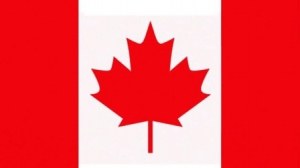 British Columbia
About Queen Margarets School
Set up in 1921, Queen Margaret's School is an all-gender Preschool-Grade and boarding free school, situated on 27 nation like sections of land on Vancouver Island, British Columbia, Canada. The college offers a secure and safe learning environment close to our provincial capital, Victoria.
Queen Margaret's School's university-preparatory program motivates students to accomplish in an organized and safe learning environment. The college teaching approach supports basic reasoning and critical thinking by encouraging a delight in learning. The Junior School (Kindergarten to Grade 7) and Early Childhood Education Program start the experience of learning in little, advanced classes. QMS personnel and staff are focused on giving an instructive climate where the affection for learning prospers.
Services and Facilities
It inspires, guides, and empowers children through the implementation of an innovative curriculum and upgraded programs in academics, athletics, fine arts, equestrian, and service. Every child feels safe, accepted, and valued in their learning environment.
There are a wide range of health services available to day students and boarding students at Queen Margaret's School. Students may discuss health-related concerns or issues with members of the Health Services department in confidence.
Every student is provided with a snack and lunch every day. In addition, the school provides boarding students with delicious breakfasts, dinners, and evening snacks. Boarding students are provided with free laundry services for clothing, bedding, and towels
The trips can involve going to the ballet, hiking, trying out the local swimming pool's waterslide, or seeing a movie and dinner.
Accommodation
Rooms are assigned based on grade and age level. The room assignment method takes into account personality, nationality, and hobbies, with most rooms housing two students.
In the Young Boarders Program (Grades 6 to 9) students may share a larger dorm room with three other students. Single rooms are available for Grade 12 students and boarders in leadership roles.
For students from all over the world, the school provides a safe and secure boarding experience. The residence staff is available 24 hours a day, seven days a week. Our boarding parents may rest easy at night knowing that their children are safe on campus.
Scholarships
Queen Margaret's School is glad to provide a number of scholarships to help families with tuition and educational costs. Students are awarded Queen Margaret's School entrance scholarships based on their academic history, involvement in school activities, and personal character.
Full scholarships are not available at Queen Margaret's School. Some of the scholarships are:
QMS Heritage Scholarships
QMS House Scholarships
QMS Young Riders Scholarship
Team QMS Scholarships
Equestrian Program Scholarships
Notable Alumni
Some of the notable alumni are Suzanne Anton (Minister of Justice and Attorney General of British Columbia), Susanna Blunt (Artist), Ione Christensen (Senator).
Admissions
Admission to Queen Margaret's School is dependent on meeting certain criteria, which vary depending on the program to which a student applies.
Students should be at least 18 years old before taking admission.
Students should be proficient in English and must have taken IELTS, TOEFL, PTE or other equivalent exams.
Students are required to submit their original transcripts from all the academic institutions they have attended. If the transcripts are not in English, then students need to submit the translated copies of the same along with the originals.
Criteria

Requirements

Minimum Age

18 years

Language Proficiency Test

Documents Required

Official transcript of study from all the academic institutions
High school/secondary school graduate or equivalent
Note: International students are considered on a case-by-case basis, therefore there can be some additional requirements while taking admission to Queen Margaret's School, depending on the program a student applies to.
No Experiences Shared yet
Other Popular Colleges in Canada