Red River College Polytechnic - Steinbach Campus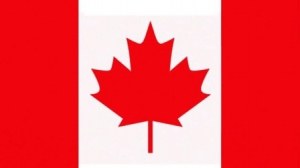 Manitoba
About Red River College Polytechnic - Steinbach Campus
The Steinbach Campus of Red River College Polytechnic which was established in 1938 is housed at the Eastman Education Centre on Loewen Boulevard in Steinbach. This modern building allows Red River College Polytechnic to extend the post-secondary education and training possibilities available to our city and adjacent rural regions.
Red River College Polytech Steinbach Campus provides a diverse variety of education and training possibilities in business, health care, and education, with most programmes having several intakes per year. The college can help the students choose the training programme or courses that are most suited to their interests and goals by using innovative time management, meticulous programming, and flexible timetabling. Small class sizes, student-friendly environment, and accessible location are just a few of the numerous benefits that the college provides to their students.
The following programmes are available at the Red River College Steinbach Campus: Business Administration, Administrative Assistant, Educational Assistant, Healthcare Aide, Business Accounting Management etc.
Services and Facilities
Transportation and parking: Red River College Polytechnic provides a number of transportation choices to fulfil the requirements of students, faculty, and guests. Their programmes and services are governed by the ideals of flexibility, equality, and long-term viability, among other things.
The college has a dedicated food court for the students, which serves fantastic food at an affordable price for the students. Reservations are not necessary or available for any of the meals that are offered at this establishment.
The academic offerings and state-of-the-art facilities at Red River College Polytechnic are well known across the region.
Students and staff may make use of a variety of amenities provided by the Red River College Food Services department, which include coffee kiosks, cafeterias, and a formal dining room.
Red River College Polytechnic's Health Services department provides a range of health and wellness information for general interest, vaccines, continuous health condition maintenance, and treatment for accidents and diseases. No appointment is necessary for students and employees to visit the health services office. Licensed practical nurses will diagnose and treat diseases and injuries, and they may make recommendations for further treatments available on campus or at other community resources as needed. Visits to the Health Services office are treated in strict confidence in accordance with provincial legislation.
In addition to serving as an information centre and the initial point of contact for all students and visitors to the campus, Student Service Centres also provide a variety of other services. The Centres provide a number of services, such as completing applications for full-time programmes, registering for continuing education courses, providing programme and course information, assisting with tuition and fee payments, and issuing photo identification cards all in one convenient place.
Accommodation
The student residence of Red River Campus is located on the college grounds. It's simple to get there by bus or foot. RRC provides students with basic furnishings as well as high-quality, nutritious, and quick culinary options, so there is something for everyone. Students who live within a few blocks of school also save time and money. The accommodation options for on-campus living comprises furnished single suite inclusive of single bed, desk, desk chair, file cabinet etc and furnished premier single suite inclusive of fridge, cable tv, single or double bed, file cabinet etc.
Students have a wealth of options for off-campus housing in the neighbouring regions. Students can choose from a range of housing alternatives, including studio flats, paid guest rooms, and communal apartment complexes. There are also a lot of homestay options which are situated near the campus.
Scholarships
Over the course of the academic year, the Red River College Polytechnic aids students by distributing prizes, bursaries, and scholarships that have been generously contributed by companies, community groups, and individual donors alike. These awards are intended to assist students who have demonstrated exceptional abilities in academic or vocational areas and/or who are in need of financial assistance. They are given in response to specific requests from donors and are intended to assist students who have demonstrated exceptional abilities in academic or vocational areas and/or who are in need of financial assistance. A variety of support services are offered to students via the College's Awards and Financial Aid Office, including information on financial help programmes accessible to Manitoba students.
Facilities
Sports & Recreation Facilities
Admissions
The admissions process at Red River College's Steinbach Campus is rigorous and varies according to the desired degree. Several factors must be considered while applying to colleges, including the following:
Students must be at least eighteen years old to be admitted to the programme.
A minimum score of IELTS, TOEFL, PTE, or similar test is necessary.
Transcripts from all previous academic institutions to which the student has been admitted must be provided. Students must give both the originals and translated copies of transcripts if they are not in English.
Criteria

Requirements

Minimum Age

18 years

Documents Required

Original transcripts, Passport

Language Proficiency Test

IELTS Academic Test
TOEFL iBT
PTE
Duolingo

Intake

January, May, September
Note : International students are evaluated individually, and as a result, extra admission requirements to Red River College, Steinbach Campus may be necessary.
No Experiences Shared yet
Other Popular Colleges in Canada