SAE Institute Vancouver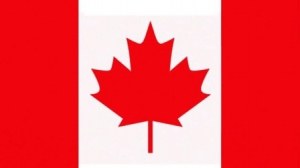 British Columbia
About SAE Institute Vancouver
SAE is a private audio engineering and technology school in Vancouver, British Columbia, that was previously known as the School of Audio Engineering. SAE stands for the School of Audio Engineering. SAE Institute is a leading educator in the creative media industry around the world. It was founded in 1976 and today has over 50 campuses in 25 countries. SAE Institute made its debut in Canada in October 2017 in Vancouver, British Columbia. SAE Institute Vancouver, formerly known as Harbourside Institute of Technology, offers audio engineering diploma and certificate programs and is now Canada's only audio engineering school that is both Ableton and Pro Tools certified.
SAE is located in the lovely location of Harbourside, BC, and students have access to some of the most stunning beaches in the world. Students are actively educated in studios and given the opportunity to work with professional equipment in addition to tailored classroom education.
More than 1,100 students have graduated from SAE Institute's ten campuses in major cities such as Atlanta, Chicago, Los Angeles, Miami, Nashville, New York, San Francisco, San Jose, and Vancouver.
Services & Facilities
SAE offers courses in audio engineering, multimedia, graphic design, 3D animation, game design, digital filmmaking, and music production. SAE Institute takes pride in delivering high-quality education in professional environments. It makes certain that the students receive training on industry-standard equipment under the guidance of expert professionals in order to graduate with the skills necessary to succeed in the field.
The atmosphere in the classrooms and recording studio is very positive, with the primary goal of ensuring that, by graduation, students have achieved the level of proficiency and confidence required to enter the world of professional recording, music production, and audio post-production through interaction between students, instructors, and the latest industry equipment.
The Career Services at SAE hosts great companies on campus for a job fair for students to attend and explore their career options.
Accommodation
The SAE Institute Vancouver is close to major transit hubs and has a variety of affordable housing options. Although the institute does not provide standard student accommodation, there are a few dorm-style choices available:
Craig's List Vancouver
North Shore News
Vancouver Sun
The Province
The Georgia Straight
A wide range of student-organized activities is available. Students live and learn in an environment of like-minded creative and friends, who frequently interact both on and off their courses, as a speciality creative media training hub.
Scholarships
SAE Institute provides help to deserving students and recognizes success, effort, and future opportunities. The Scholarship Program awards the following scholarships to students who have been accepted into specified programs and meet the eligibility criteria.
Merit-Based Scholarships
Need-Based Scholarship
International Student Scholarship
Notable alumni
Graduates have the option to stay engaged and expand their worldwide network long after they have graduated. Some of the notable alumni of SAE Institute are Niv Adiri (Award-winning sound designer, re-recording mixer), Mark Paterson (Oscar-winning sound mixer); Dana Ilan (3D artist and animator) Barbara Haider (Web and app developer)
Facilities
Sports & Recreation Facilities
Admissions
Admission to SAE Institute Vancouver is dependent on meeting certain criteria, which vary depending on the program to which a student applies.
Students should be at least 18 years at the time of admission
Students should be proficient in English and must have taken IELTS, TOEFL, PTE or other equivalent exams
Students are required to submit their original transcripts from all the academic institutions they have attended. If the transcripts are not in English, then students need to submit translated copies of the same along with the originals.
Criteria

Requirements

Minimum Age

18 years

Language Proficiency Test

IELTS, TOEFL, CAEL, Duolingo English Test

Documents Required

Official transcripts from all of their previous institutions.
Applicants must have a high school diploma, or equivalent.
All applicants must have completed high school and submit a transcript. In addition, on their behalf, they will require the signature of a parent or guardian on the student contract.

Intake

January
Note: International students are considered on a case-by-case basis, therefore there can be some additional requirements while taking admission in SAE Institute Vancouver, depending on the program a student applies to.
No Experiences Shared yet
Other Popular Colleges in Canada