Saskatchewan Polytechnic - Saskatoon Campus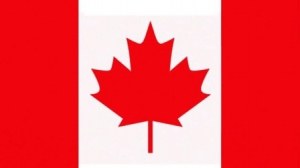 Saskatchewan
About Saskatchewan Polytechnic - Saskatoon Campus
Saskatchewan Polytechnic Institute is a post-secondary institution that is heavily focused on research. It is a member of Polytechnics Canada, an association of 11 research-intensive, industry-responsive post-secondary institutions, and it is the only polytechnic institute in the province of Saskatchewan.
Saskatoon, Regina, Prince Albert, and Moose Jaw are the four locations where the institution has its campuses in, and it offers more than 150 degree, diploma, and certificate programmes to more than 28,000 students throughout Canada and other countries around the world.
The institution provides students with a valuable range of programs, and the small size of the classrooms ensures that the students receive individualized one-to-one attention from their tutors. Curriculum is developed with the demands of industry in mind, and courses are constructed with the appropriate mix of practical and theoretical components, which not only results in better job placements but also increases employer satisfaction.
Services and Facilities
Many student services are offered at the campus to students, in order to make them feel at ease. Some of the facilities and services which are offered to the students are on-campus housing, mental health and wellness services, orientation program, open house and programs, financial assistance etc.
Students can also participate in a variety of clubs and social activities organized by the Students' Association, which hosts a variety of events and provides sports facilities on each campus. The practical learning programme at Saskatchewan Polytechnic helps students build marketable skills so they can start contributing right away.
Accommodation
Homestays, residential facilities, and private apartments are all available to students as housing options.
Campus Housing: There are 36 two-bedroom townhouse-style houses on the Prince Albert campus, two of which are handicapped accessible. These flats are on the main level of the building and are designed specifically for families. The flats are designed to provide Saskatchewan Polytechnic students who are also parents of small children with high-quality, safe, and economical rental accommodation.
There is a separate housing complex with contemporary facilities in addition to the main campus. These two facilities are known as the Luther College Residence and the University of Regina Student Residence.
Off-Campus Accommodation: The Saskatchewan Students' Association provides assistance for off-campus housing. Students have a plethora of possibilities when it comes to obtaining off-campus housing in the surrounding communities. They can choose from a variety of housing options, including studio flats, paying guest facilities, shared apartment complexes, and more.
Homestays: Homestays are an important component of the student housing system. Students have the option of enrolling in homestay programmes depending on their choices.
Scholarships
As an international student, one is eligible for academic merit scholarships and awards that do not include financial need as a selection criteria. Students must ensure that they meet all selection and eligibility criteria requirements for the awards that they are applying for, otherwise their application might not be accepted.
Facilities
Sports & Recreation Facilities
Admissions
Following are some of the considerations which the students have to keep in mind while applying to the Saskatchewan Polytechnic - Saskatoon Campus:
Students must be at least 18 years of age to apply for admission.
The student must take the IELTS, TOEFL, or PTE, or an equivalent exam.
A student must provide certified transcripts to be considered for admissions from all previous schools and institutions attended in order to be evaluated for admission. If the transcripts are not in English, translated copies must be sent in addition to the originals.
| | |
| --- | --- |
| Criteria | Requirements |
| Minimum Age | 18 years |
| Documents Required | Original transcripts, Passport |
| Language Proficiency Test | IELTS Academic Test, TOEFL iBT, PTE. Duolingo |
| Intake | March, September |
Note: Due to the fact that each overseas student is evaluated individually, extra admission requirements at Saskatchewan Polytechnic - Saskatoon Campus may be needed to be fulfilled in some conditions.
No Experiences Shared yet
Other Popular Colleges in Canada