Sprott Shaw College - New Westminster College Campus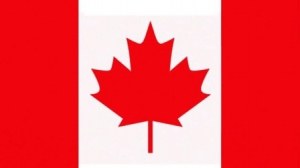 British Columbia
About Sprott Shaw College - New Westminster College Campus
Established in 1903, Sprott Shaw College is one of British Columbia's oldest post-secondary institutions. It came into existence with the partnership of William Henry Shaw and Robert James Sprott when the then called Vancouver Business Institute was renamed Sprott Shaw Business Institute. In a very short span of time, they opened more campuses across cities in Western Canada including Nanaimo, Vancouver and Victoria. Today, it has 16 campuses spread across the country.
For 26 years, the New Westminster campus of the college has been proudly serving the community. The campus is located at a convenient location, close to buses and minutes away from the SkyTrain station. The campus is known for its helpful staff and provides its students with diverse opportunities to develop their skills in high-growth fields related to health care like Practical Nurses, Community Support Workers, Health Care Assistants, Early Childhood Educators, and Payroll Administrators. Besides, the campus is the recipient of the 2009 Chamber of Commerce New Westminster Business Excellence Award and twice the winner of the Provincial Satisfaction Award.
Services and Facilities
This campus is among the world's finest, offering exceptional education facilities, world-class infrastructure, excellent access to resources and a whole lot more. The campus is rated among the top universities in the country and the world. There are also many amenities for students, such as a gym and a student lounge. With a low student-teacher ratio, students have enough one-on-one time with their teachers to ask any questions they have. The library houses a range of books and periodicals for students to use for their research and studies. The technology on campus is also very good, with a range of computers available for student use. The classrooms are also equipped with the latest technology, which allows students to have a more engaging learning experience.
Accommodation
College campuses have a variety of housing options for students, including fully furnished and comfortable rooms at affordable rates. It also lets international students experience Canada like never before by providing them with an opportunity to live with Canadians as roommates develop friendships and share their experiences together. Whether students want to live in an apartment or a shared living space – there are plenty of options available to suit their needs!
Scholarships
Sprott Shaw College, New Westminster College Campus offers multiple scholarships and bursaries to international students to help them meet their expenses. Some of them are:
Anna Sprott Scholarship
Passing It Forward Scholarship
Personal Growth and Fortitude Scholarship
Facilities
Sports & Recreation Facilities
Admissions
Admission to Sprott Shaw College - New Westminster College Campus is subject to certain requirements and the eligibility requirements vary as per the program a student applies to. However, there are certain requirements that every student must keep in mind before applying to the college:
Students should be at least 18 years old before taking admission.
Students should be proficient in English and must have taken IELTS, TOEFL, PTE or other equivalent exams.
Students are required to submit their original transcripts from all the academic institutions they have attended.
Criteria

Requirements

Minimum Age

18 years

Language Proficiency Test

TOEFL/IELTS/ PTE

Documents Required

Original transcripts from all the academic institutions they have attended
LOR: Needed for a few courses
CV: Needed for a few courses
Additional documents: Required

Intake

January and September
Note: International students are considered on a case-by-case basis, therefore there can be some additional requirements while taking admission to Sprott Shaw College - New Westminster College Campus, depending on the program a student applies to.
No Experiences Shared yet
Other Popular Colleges in Canada